Spaghetti squash is a magical vegetable that graces tables every autumn to much fanfare. For those who have never had the chance to try it, this squash is a unique feat of agriculture. And as a bonus, you can cook it in the microwave!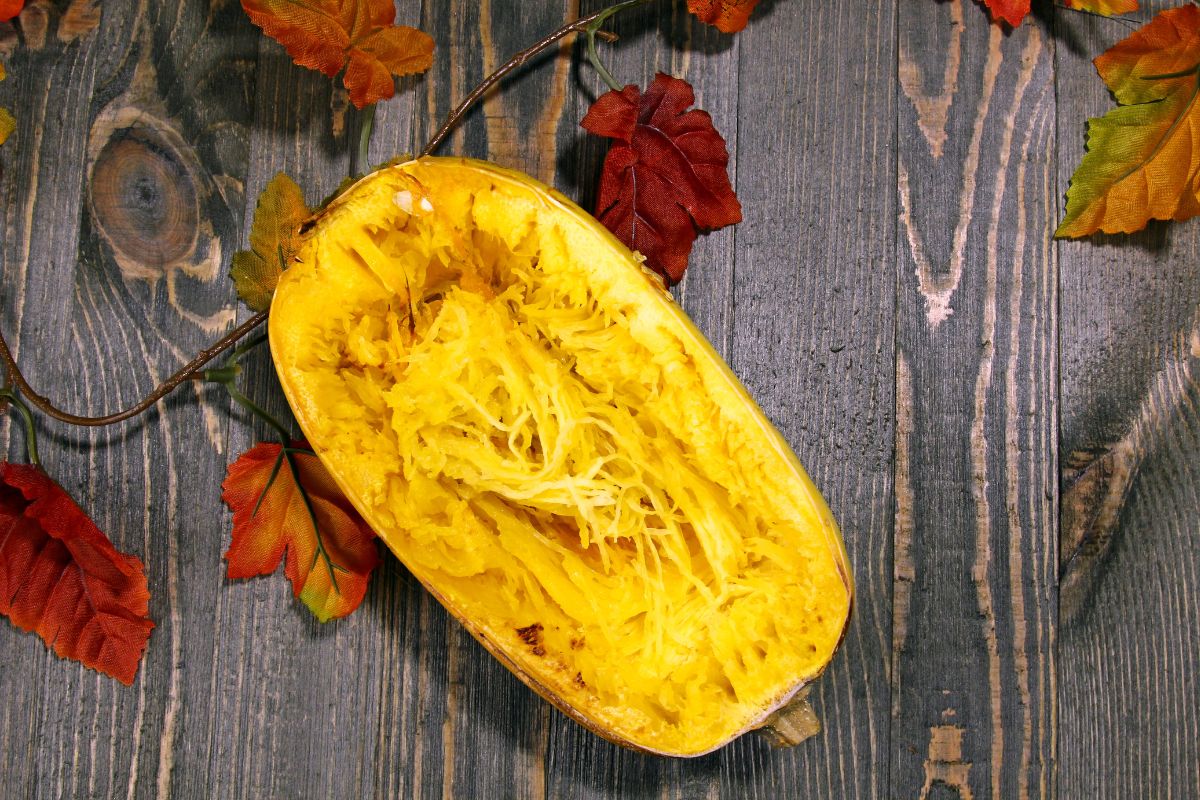 However, your first time tackling a spaghetti squash can be intimidating. A hard shell and foreign anatomy may seem like a lot of work to untangle. Never fear- if you have a couple of knives and a microwave, you're ready to tackle this autumnal treat.
Jump to:
Why Cook Spaghetti Squash?
The outermost layers of the spaghetti squash are similar to other gourds, like pumpkins and acorn squashes. However, inside the squash, you'll find a mess of stringy fibers. When cooked and served with sauce, they are nearly indistinguishable from pasta.
Whether you're looking for plant-based alternatives to your favorite foods or simply looking to try a new way of getting more veggies in your diet, spaghetti squash is a fun alternative to traditional spaghetti.
How Do You Soften Spaghetti Squash To Cut it?
The outer shell of spaghetti squash is hard, which may be intimidating to first-time chefs. In addition, if you do not have a knife strong enough to pierce that outer shell, it may feel like your dinner prospects are over. Before you reach for that takeout menu, know that you can still cut open this squash.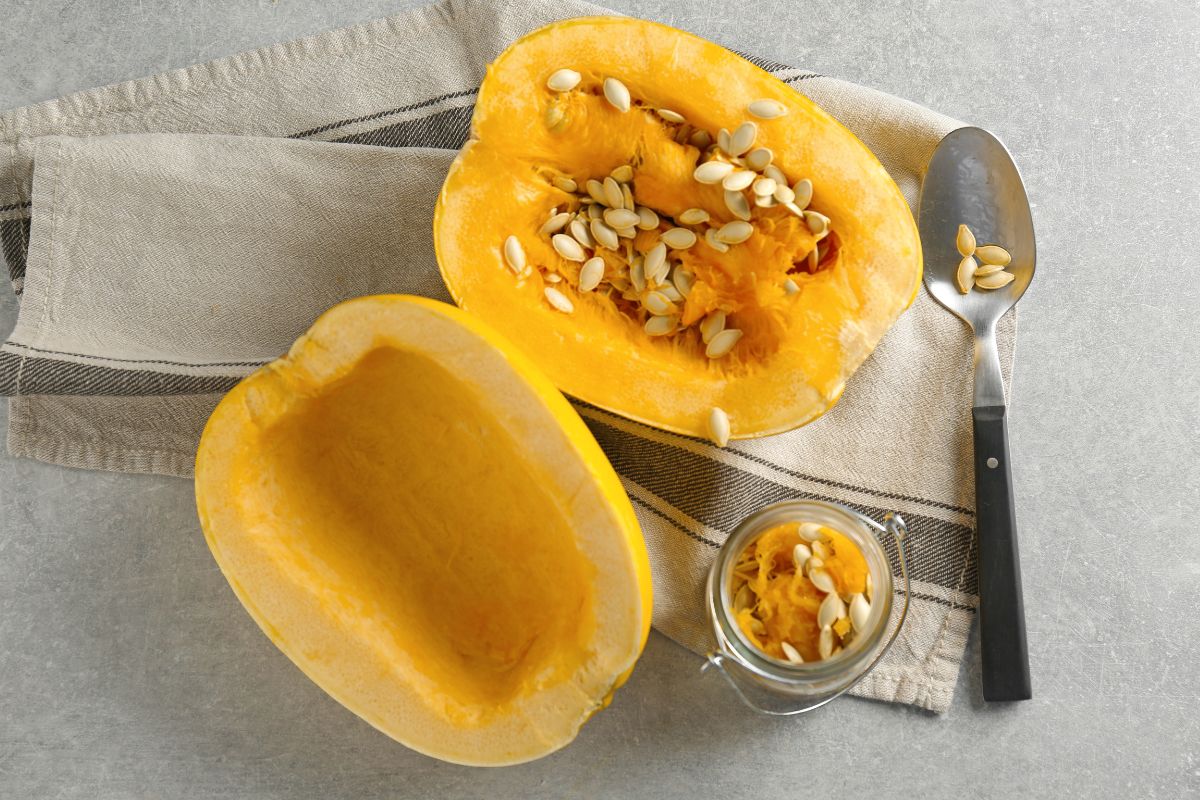 To soften a spaghetti squash using the microwave, you'll need to poke some holes in the shell of the squash. This will allow steam to escape. Otherwise, you risk the spaghetti squash exploding.
Microwave the spaghetti squash at low power for three to four minutes. Any longer and you'll start to run into issues with compromising the texture of the squash.
How To Cook Spaghetti Squash in the Microwave
Cooking spaghetti squash in the microwave is a great option if you don't have access to an oven or you're short on time.
To begin the process of cooking spaghetti squash in the microwave, you'll need a paring knife. Use the knife to make several cuts in the skin of the squash.
Microwave the squash for four to five minutes to soften the squash enough to make it easy to cut up. You don't want to cook the entire thing. Softening the squash gives you easy access to the stringy material inside that gives the vegetable its name.
Once the spaghetti squash is soft, you're ready to proceed. Cut the squash in half lengthwise. Take all the seeds out, you won't want those to affect your final product.
Pour two inches of water into a microwave-safe casserole dish. Place the halves of squash into, face down so the skin is facing up.
Now microwave the dish in three-minute increments. Check each time to see if the flesh of the squash has softened enough to be eaten.
Can You Cook Spaghetti Squash in the Microwave? Final Answer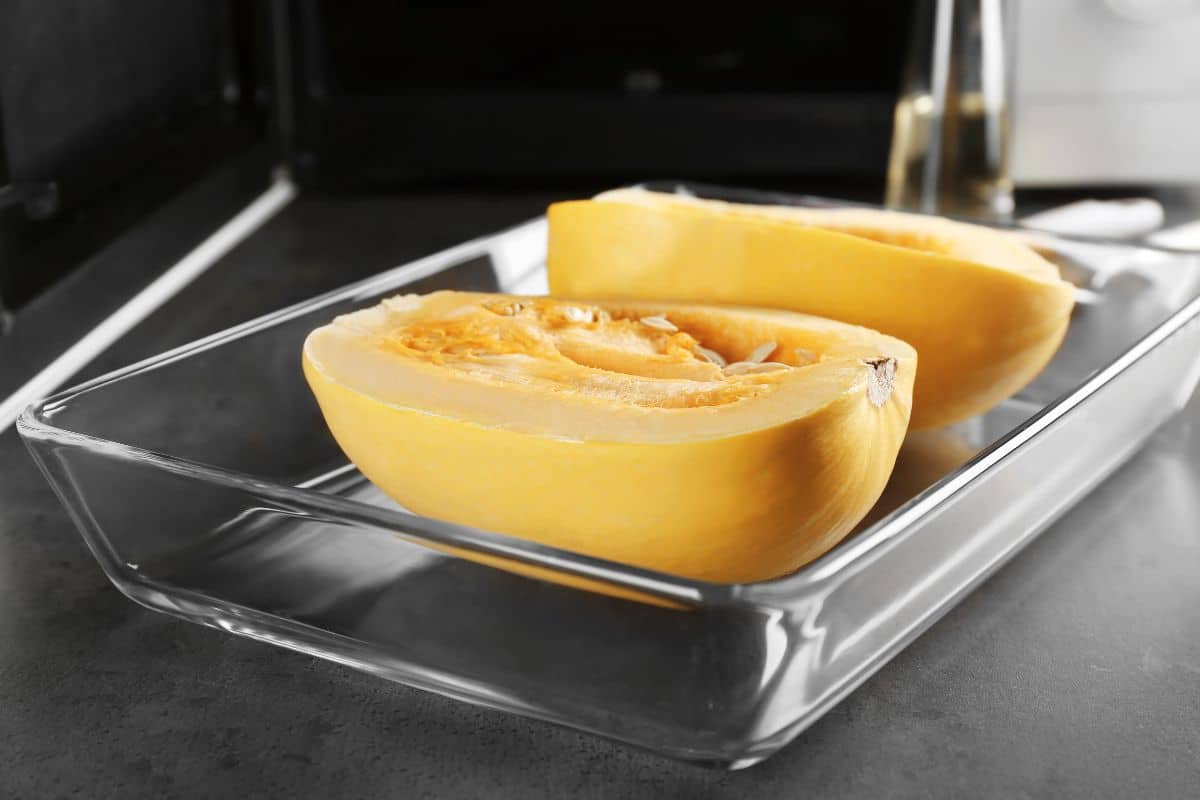 Yes, spaghetti squash can be both softened and cooked in the microwave. Cooking spaghetti squash in the microwave is a great way to make dinner quick and easy.