Leftovers from a delicious home-cooked meal can make a great lunch or another dinner. However, the taste of the reheated meal depends on how you microwave it. Time, container materials, covering your food, and various other factors can all affect the texture and flavor of your food.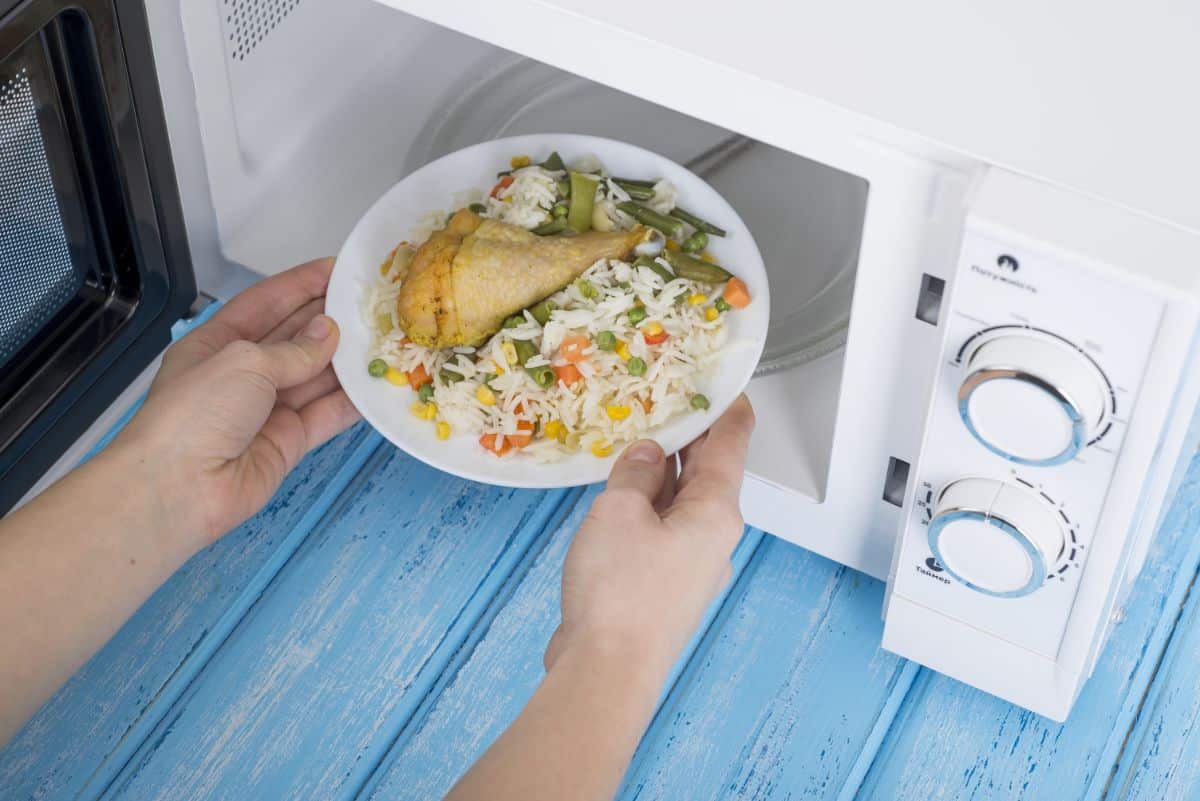 Here are some things to keep in mind, along with some microwaving rules, if you're wondering how to microwave leftovers correctly.
Jump to:
How Long Should You Put Leftovers in the Microwave?
Generally, you should only need to microwave your leftovers for two to three minutes. If this is sufficient, add 30-second intervals until it's hot enough. However, the way you prepare your plate of food and the use of time intervals will determine how hot your food gets, the moisture within your food, the taste, and any texture changes.
If you don't use these simple microwaving rules, your food can be at different temperatures, causing you to microwave it longer than a few minutes.
How Do You Reheat Food in the Microwave Without Drying It Out?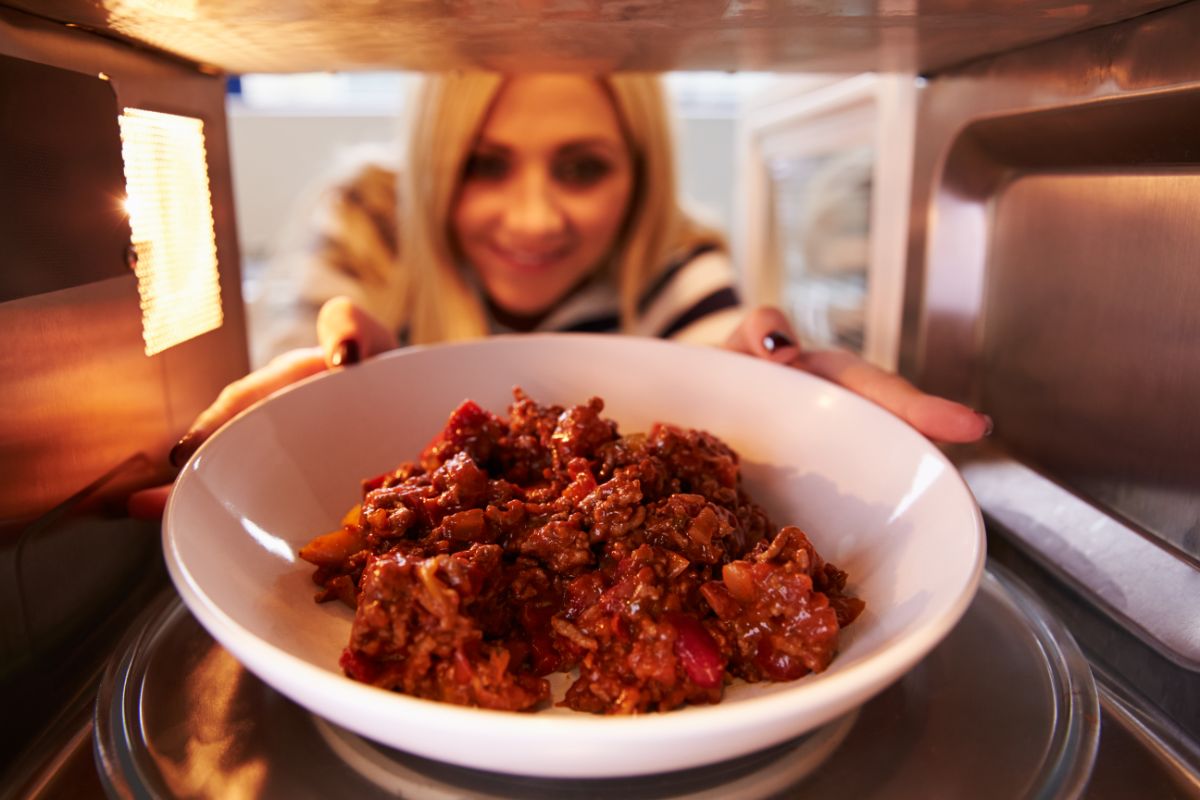 The trick to microwaving your food without drying it out is to find ways to keep or put moisture back into it. Easy ways to do this include the following:
Add some water, stock, or broth to your food before putting it in the microwave
Cover your food with a damp paper towel when it goes into the microwave
Cover your food with plastic wrap
The water, stock, or broth will make up for any lost moisture that occurs due to microwaving. If you don't want to add moisture, you need to preserve it. Covering your food with plastic wrap or a wet paper towel will trap moisture inside the container, preventing it from drying out in the first place.
Should You microwave Leftovers With the Lid On?
In most cases, covering your food with a lid is a great idea. However, never snap the lid on completely. You'll need to leave a little space for the steam to come out. If you don't do this, the lid can suction to the container, making it almost impossible to open.
Covering your food will also prevent messes, as most foods tend to pop and spit due to moisture pockets, leaving your microwave covered in food.
7 Rules When Microwaving Leftovers
Learning how to microwave your leftovers the correct way is easy if you follow these seven simple steps.
1. Reheat the Food in Multiple Intervals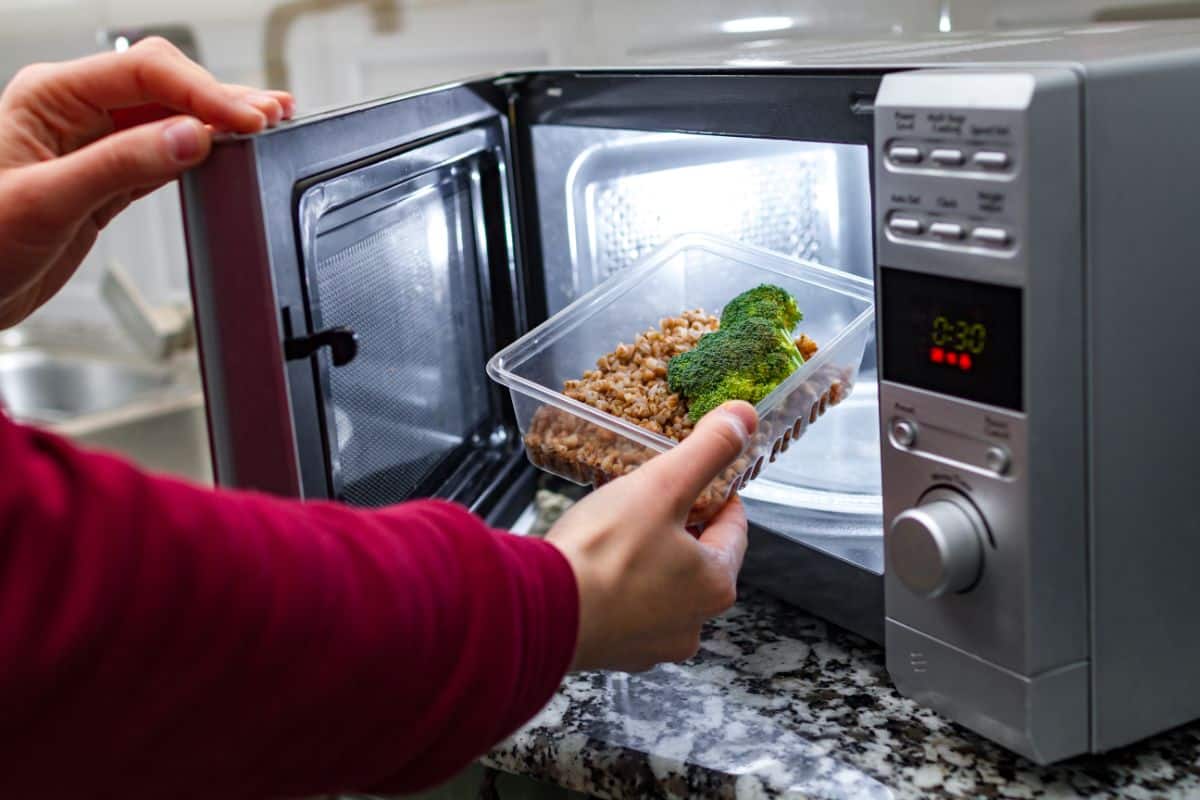 Microwaves have a habit of not heating food thoroughly and evenly, which is why you should heat your food in a few intervals rather than all at once. Start by using 30-second to one-minute intervals. Check on it after each interval and keep using them until the food is at the temperature of your liking.
2. Stir Often
Stirring along with using time intervals will help evenly heat your food too. Between each interval, you should pull your food out and mix it around. Ensure you pull some of the food from the bottom and plop it on top, as the bottom is usually the coldest part. Scrape the sides as well to prevent burning and hardening as the sides get the hottest.
3. Use Glass Containers Rather Than Paper or Plastic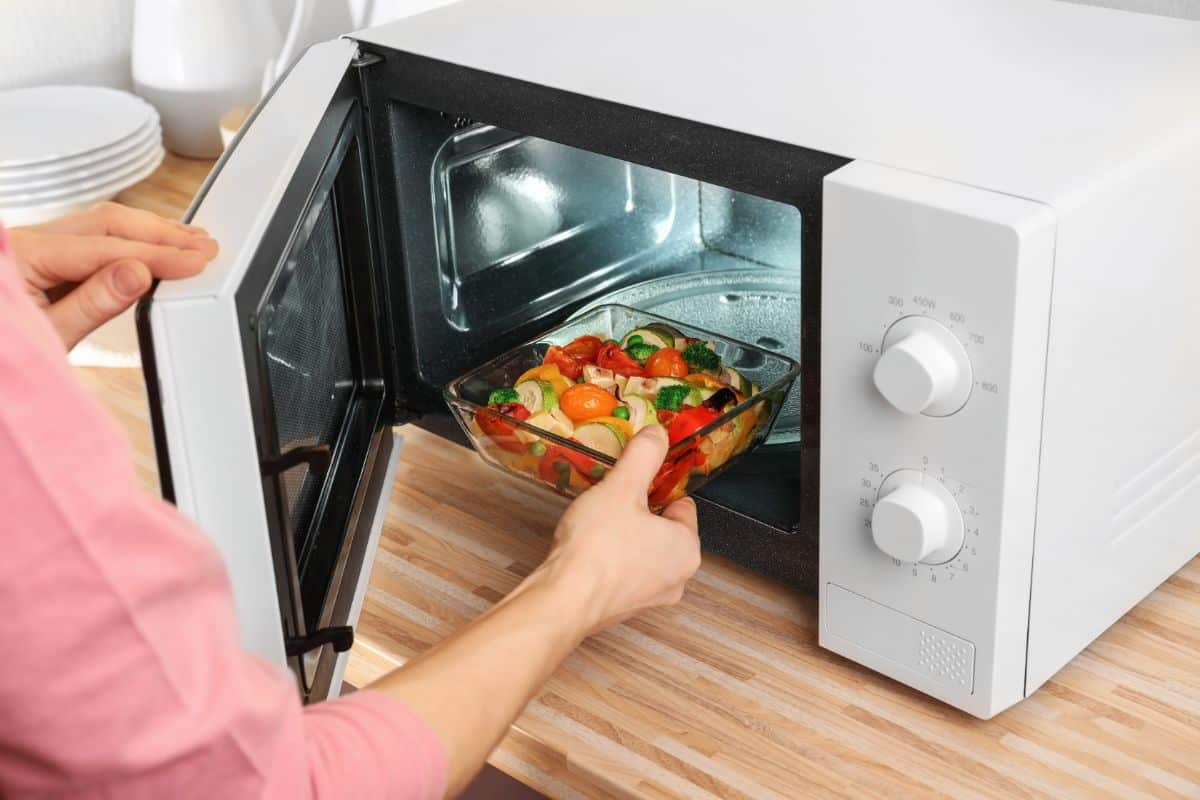 Glass containers are always best when heating your leftovers in the microwave. Paper plates can get soggy and break down inside your microwave from moisture. Plastic can melt, and many plastic containers contain BPA. This chemical is harmful to your health and can cause blood pressure issues, diabetes, and heart disease.
If you heat your food in a plastic container, the BPA can transfer into the food. It can also give your food a plastic-like taste to it.
4. Evenly Spread the Food Out
Spreading your food into an even layer will help to heat the food evenly. Never make a mound of food and throw it in the microwave. Flatten it out, and make a hole in the center if possible, as the microwave has issues heating the middle. Doing this should help warm all of your food to the same temperature, rather than having areas of hot and cold.
5. Cover With a Wet Paper Towel or Plastic Wrap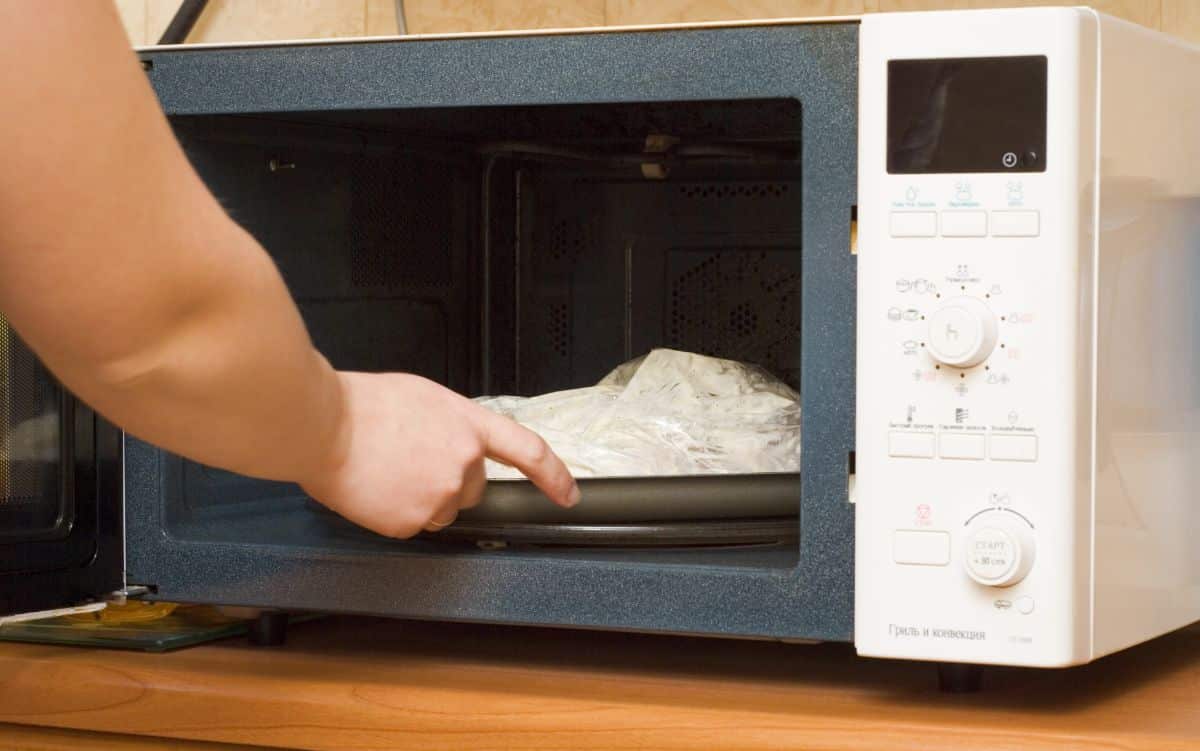 If you don't have a lid to cover your food with, a wet paper towel or plastic wrap is your next best option. Wet paper towels will put more moisture into your food to help compensate for the moisture that dries up. It'll also trap it within your plate, keeping your food the texture it should be.
Plastic wrap works similarly by trapping the steam inside your plate. That's why you'll see water droplets on the plastic wrap when you take your food out of the microwave. Without covering your food, it'll dry out and get hard, making it quite unappetizing.
6. Defrost Frozen Leftovers Before Heating
Frozen leftovers should always get defrosted before you heat them in the microwave. Otherwise, you'll end up with a giant ice block that can take up to a few hours to melt. The food will never heat evenly this way, either. You can use the defrost option on your microwave or leave the food to naturally defrost on your counter.
7. Never Use Aluminum Foil or Metal Containers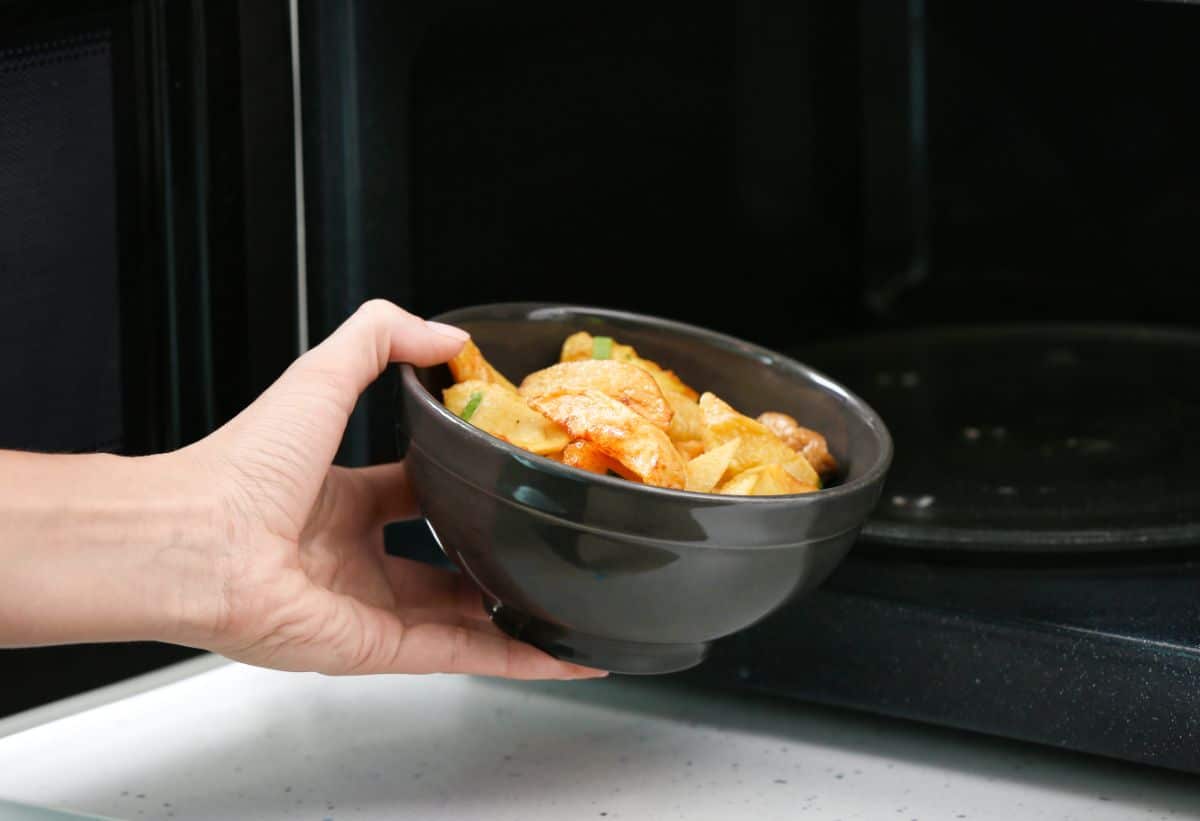 Putting any type of metal into your microwave is never a good idea. Doing this will deflect the microwaves away from your plate of food. Due to this, your food won't heat up, and you can damage the appliance since there is nowhere else for the waves to go.
Metal can also get rather hot in a microwave, causing the foil or container to pop and spark, which can cause a fire. There are about 7,100 fires related to microwaves each year, so these types of fires aren't impossible.
Concluding Thoughts
Microwaving food might seem like an easy task, but there is some information you should know to help keep yourself safe and your food tasting great. Generally, you need to cover your food, use microwave-safe containers, and use a few tips to heat your food thoroughly. Use the above rules to help you learn how to microwave leftovers the right way.