A microwave is the most commonly used kitchen appliance. It brings convenience to our daily lives by reheating food, defrosting, cooking, and preparing meals more quickly than other methods.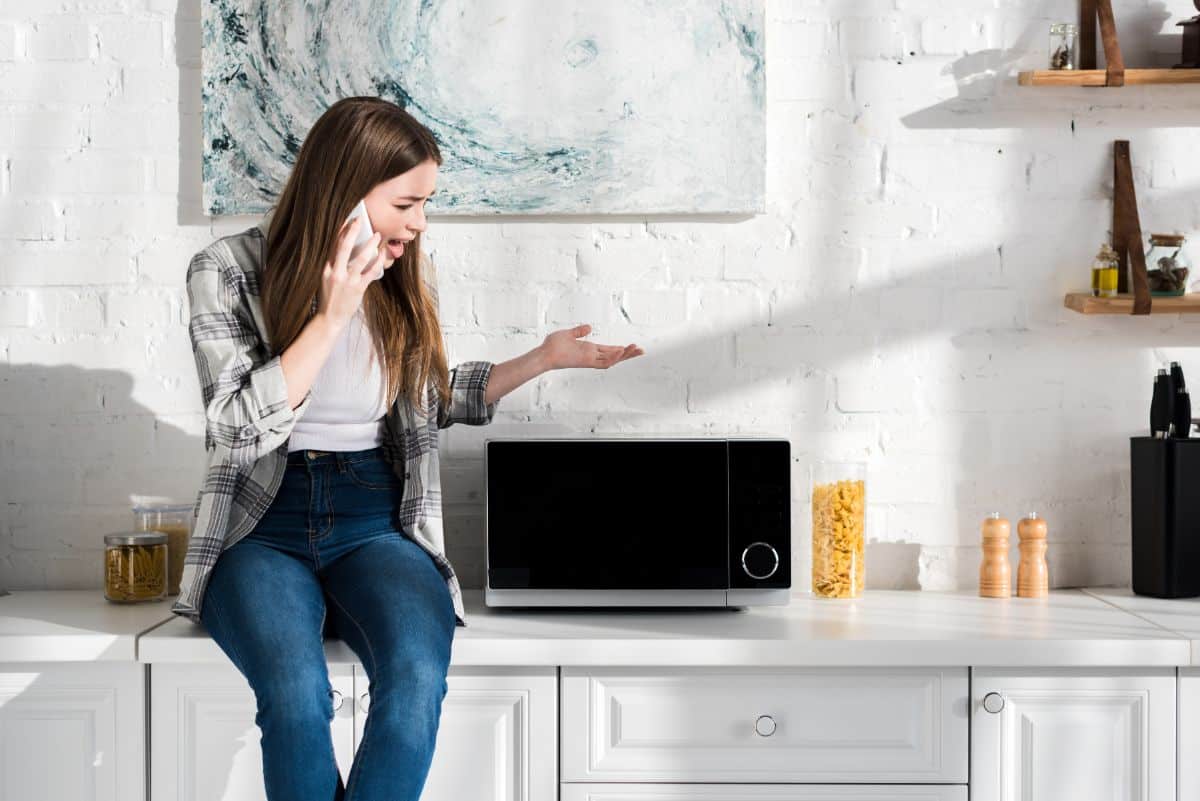 Despite their usefulness, microwaves are notorious for being loud and noisy. If your microwave is loud than usual, it could indicate that the internal components are defective.
Different noises indicate unique problems. In this guide, we'll discuss the common noises you may hear and identify the part that causes them.
Jump to:
1. Problematic Turntable Motor
When you turn on your microwave and hear a startling clicking sound, the turntable motor may be the problem. As the name suggests, the turntable is the rotating plate inside the microwave that helps to distribute the heat and cook the food evenly.
If the motor that powers it is faulty, it will start making a clicking sound or stop altogether. Additionally, if the plate is misaligned or cracked, it may make a clicking noise as it rotates.
In this case, stop using the microwave immediately and call a professional for repair or replacement. Attempting to fix the problem yourself can be dangerous and cause further damage to the microwave.
2. A Faulty Magnetron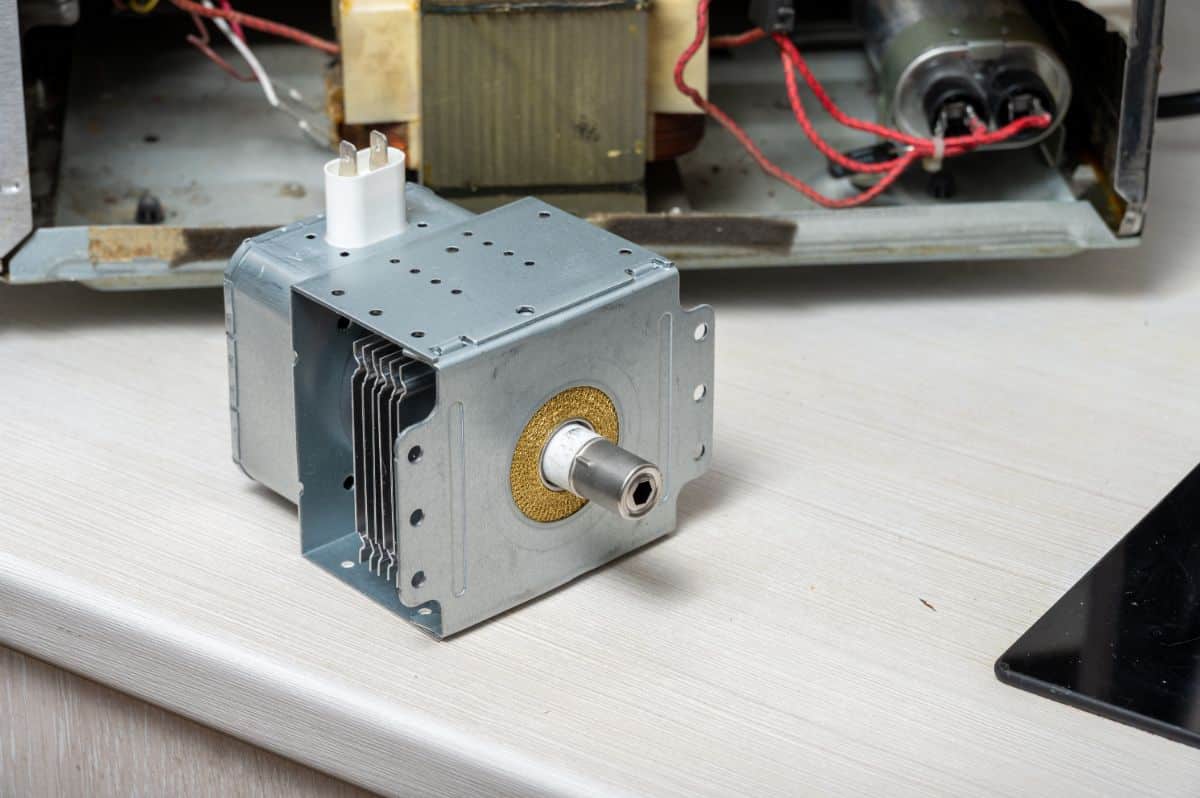 When a microwave is loud with high-pitched squealing noise, a faulty magnetron is often the cause. This can happen due to wear and tear, primarily if you use your microwave more often. It also happens if an electrical surge or other power issue has damaged the magnetron.
Other issues, such as a malfunctioning diode or a worn-out fan, may sometimes cause noise. If the noise is only coming from the magnetron and is loud, persistent, or accompanied by other problems, such as sparks or a burning smell, switch it off and call a professional for repair or replacement.
A damaged magnetron may produce noise and less power, which will affect the overall performance of the microwave.
3. Worn-out Turntable Bearing
The squeaking noise from your microwave can result from a faulty turntable motor. When this motor is running, it can create a loud squeaking sound due to a lack of lubrication or a worn-out bearing.
If the turntable motor fails, it can cause a noticeable and annoying noise. This happens because the motor must work harder to rotate the plate. You may also notice that it doesn't heat the food evenly.
Fortunately, the fix for this issue is relatively straightforward. First, check to make sure that all of the screws that support the turntable motor are tightened and secure.
You may also need to lubricate the motor with a few drops of oil. If neither of these fixes works, you may need to replace the turntable motor altogether.
4. Arcing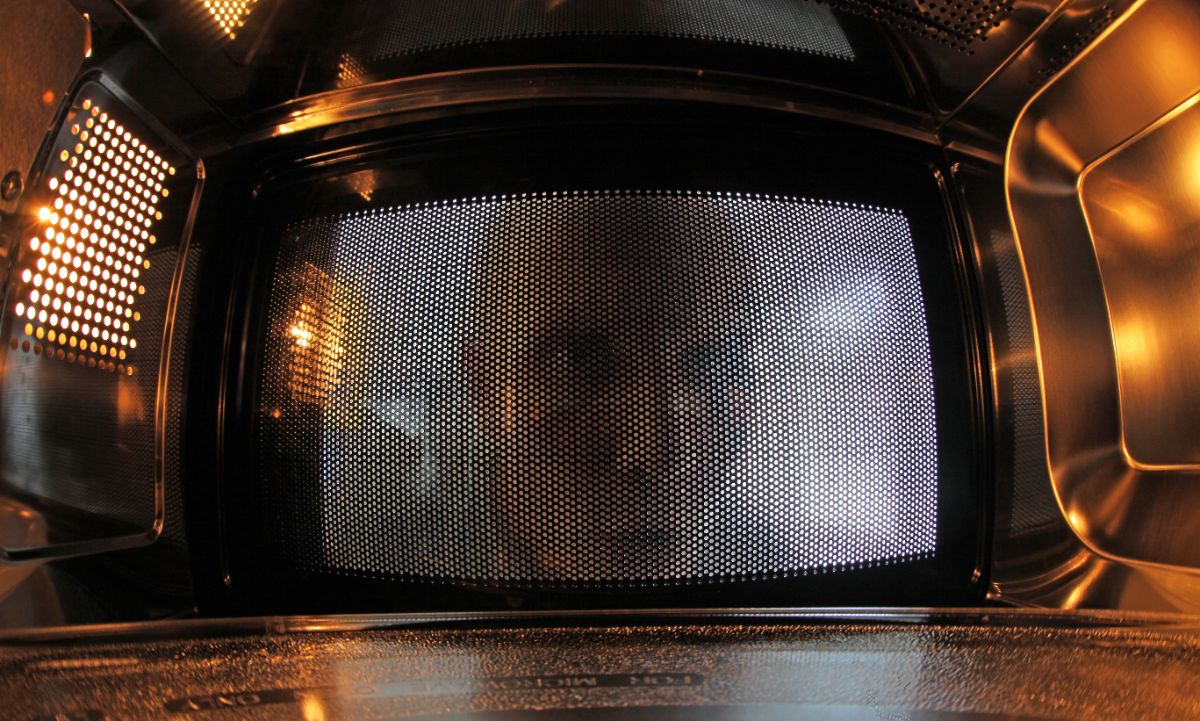 Crackling sounds in your microwave might be caused by arcing, or flashes of electricity near the rack supports inside the oven cavity.
Arcing is often caused by either a dirty waveguide (the part of the oven responsible for transmitting the microwaves) or a damaged interior wall with exposed metal.
Arcing can damage the oven and any cookware used. Therefore, if you notice arcing, it is essential to turn off your microwave immediately and avoid using it until you find a solution.
To address the issue, purchase a new waveguide or buy special microwave paint to cover up any exposed metal on the walls. These fixes will help ensure your appliance is safe for continued use.
5. Incorrect Installation
Your microwave will produce loud noises if it's not correctly installed. During installation, you need to secure your unit on a level surface.
Improper installation causes the microwave to vibrate excessively, leading to loud noises. The microwave's cooling fan will also produce loud noises if the ventilation system is not set up correctly.
It's advisable to consult the manufacturer's instructions before starting the installation. Hire a professional if you feel unsure or uncomfortable with the installation process.
6. Microwave Making Weird Humming Noise – A Faulty Diode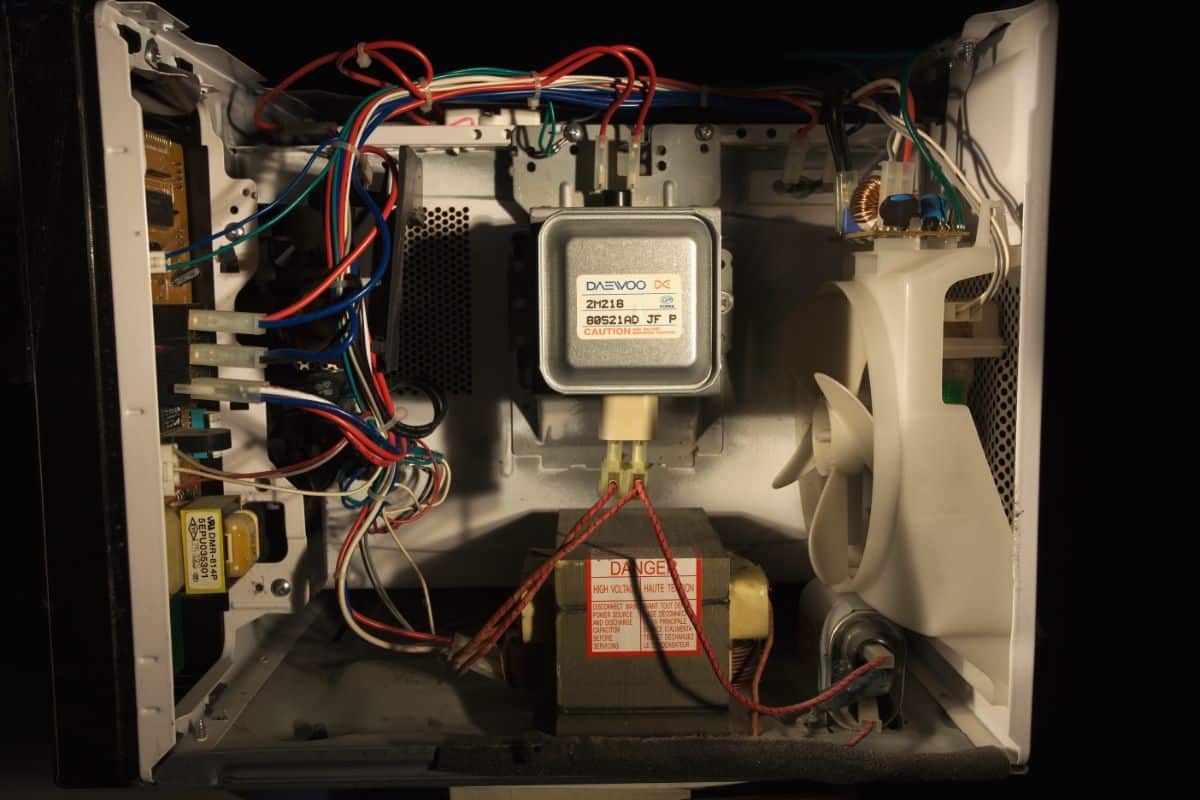 A faulty or worn-out diode in a microwave can cause the device to make a humming noise. Diodes are electronic components that allow current to flow in only one direction. They are used in microwaves to convert alternating current (AC) to direct current (DC).
If a diode is faulty or worn out, it may not be able to properly convert the AC to DC, which can cause the microwave to make a humming noise.
If the diode is not functioning correctly, it can also cause the microwave not to heat properly. It is best to have a professional check and repair a faulty diode in a microwave.
7. A Faulty Cooling Fan
If your microwave is loud and makes a rattling or clanking noise, it could be a sign of a faulty cooling fan. The cooling fan is responsible for circulating air and keeping the internal components of your microwave cool while it's in use.
A faulty cooling fan will struggle to keep the temperature at a safe level. One possible reason for a defective cooling fan is if it becomes clogged with dust or debris.
The fan can also wear out due to the normal wear and tear effect. If the fan stops working, it can cause the internal components to overheat, causing additional problems.
You can check this problem by opening the microwave and inspecting the fan for any dirt or debris. If the cooling fan is the noise source, repair it as soon as possible to prevent further damage to the microwave.
Let a Qualified Technician Check Your Loud Microwave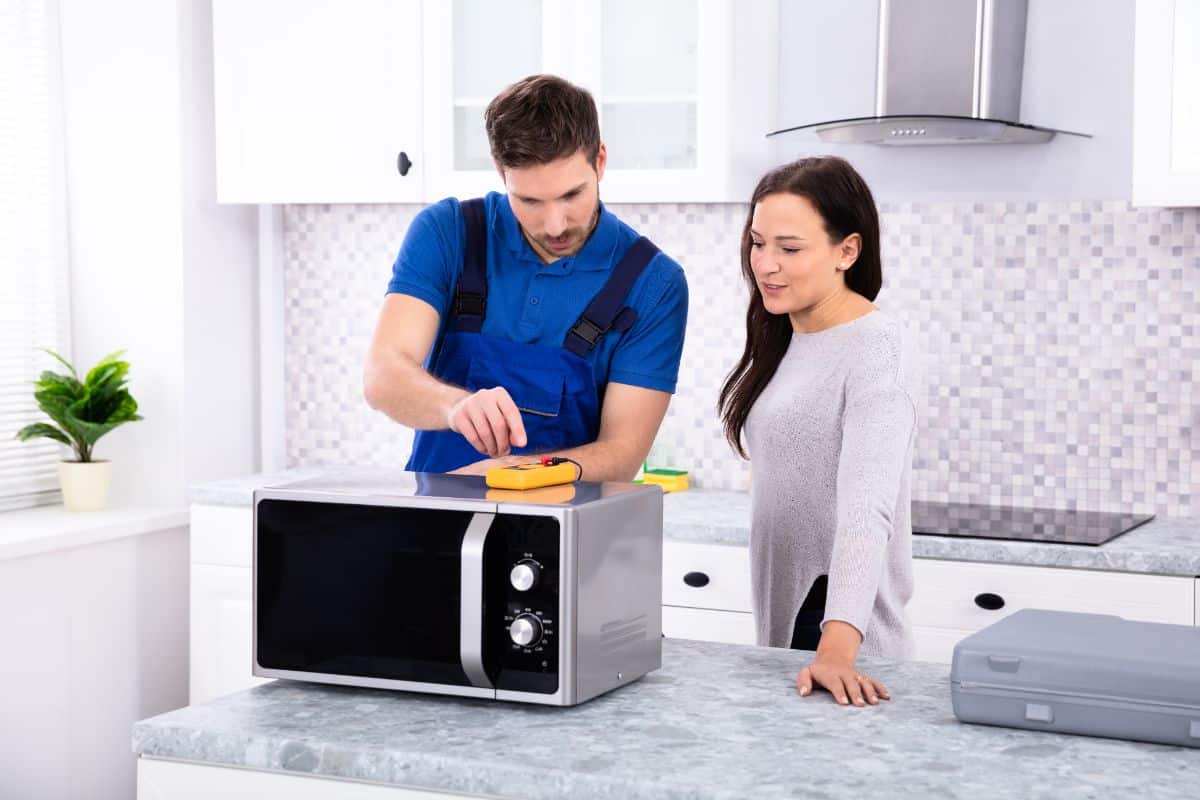 Your microwave is loud and noisy due to several reasons. Some of the leading causes are faulty magnetrons, defective diodes, clogged cooling fans, arcing, and problematic turntable motors.
It is crucial to investigate the noise source before fixing your microwave. Sometimes, it may be as simple as cleaning a fan or unblocking a vent. In other cases, more significant components like the magnetron, turntable monitor, or diode may need to be replaced.
Whatever the cause of the noise, it is best to have a qualified technician come and check out your microwave before attempting any repairs yourself.