If you don't have access to a grill or stove or you don't have the skills yet to cook meat, you may be interested in using a microwave.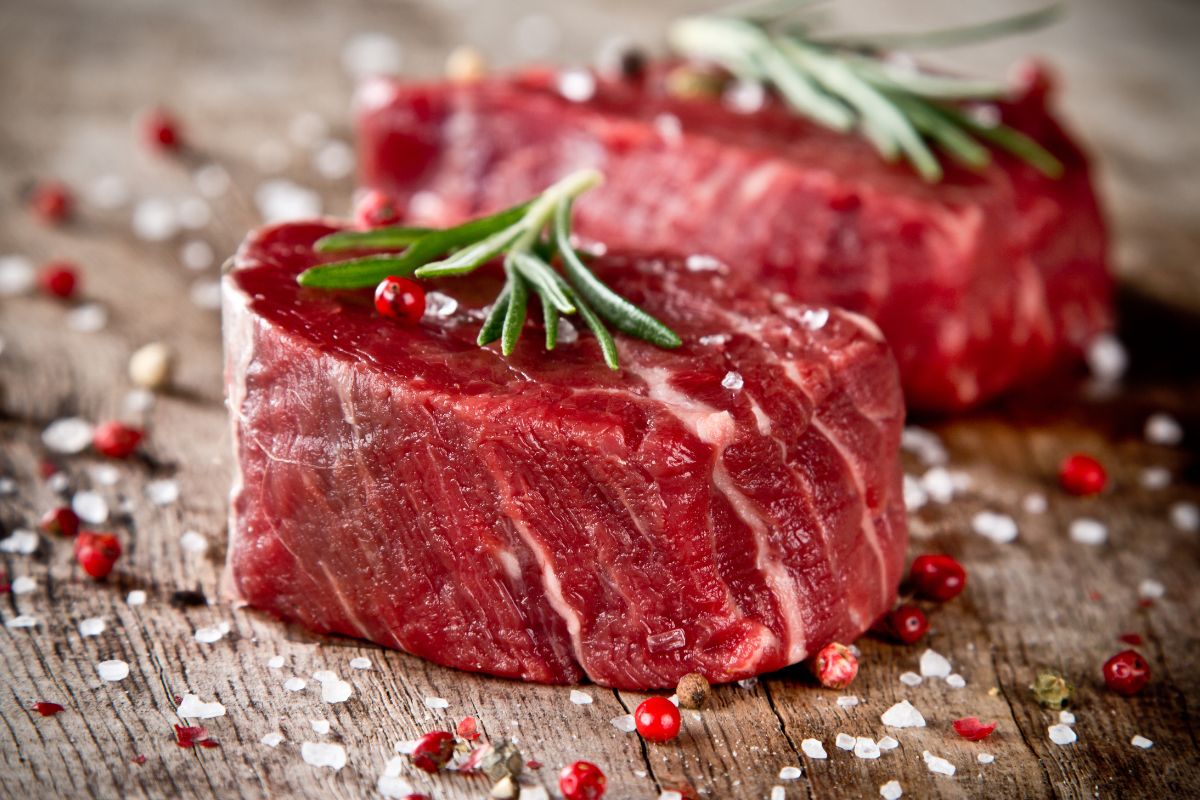 Steak is a dish that many people wonder about when it comes to microwaving. This tasty meal sounds tempting, but can you cook steak in the microwave?
Fortunately, cooking steak in the microwave is perfectly safe as long as you do it properly. Read on to learn more about how to cook a scrumptious steak in your microwave safely.
Jump to:
How To Cook Steak in the Microwave
Cooking steak in the microwave requires careful attention. You will need to follow several steps to ensure that your steak is both delicious and safe to eat.
Prepare the Steak
Your steak won't taste good if you don't properly prepare it before putting it in the microwave.
First, make sure that your steak is thawed. You can't put a frozen steak directly in the microwave to cook it entirely since most microwaves don't have the necessary power. If you have a frozen steak, make sure to move it from your freezer to your refrigerator the night before you want to cook it so the steak has plenty of time to thaw out.
You might also want to leave your steak out at room temperature for an hour or so before you heat it—a room-temperature steak usually has better results than a steak that is taken straight from the fridge to a hot temperature.
Once your steak is at room temperature, pat it dry with a paper towel or clean absorbent rag. The excess moisture on the steak can create steam when you heat it, which may make the cooking temperature higher than you wish, especially in a contained environment like a microwave. Removing the extra moisture will decrease the odds that you accidentally burn your steak while microwaving it.
Seasoning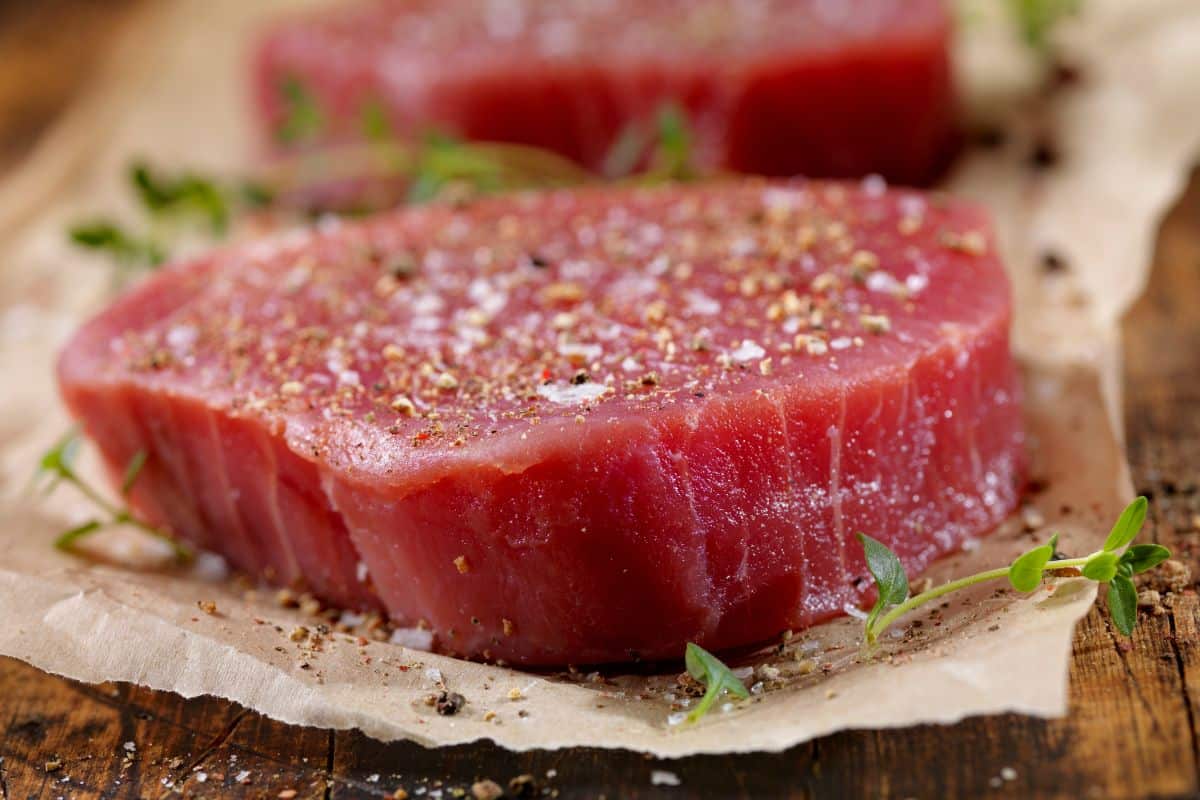 After you get rid of the excess moisture, season your steak with your favorite spices. You can stick to simple salt and pepper or use a more complex spice blend. Do not use any oil or liquid marinades for your steak if you plan on using a microwave.
Fluids like oil will make your steak burn when you put it in the microwave and may even cause a fire. Microwaves use intense and uncontrollable energy to heat food, so any volatile substances should stay far away from your steak.
Microwave-Safe Dishes
Depending on your preference, you can place your steak on some paper towels or a microwave-safe dish.
Most microwave-safe dishes will have a label indicating them as such. If you aren't sure whether a dish is safe to use in the microwave, it is best not to risk it. Never put metal, aluminum foil, single-use plastic, or styrofoam in a microwave.
You can use paper towels as the surface for your steak if you don't trust any of your dishes to go in the microwave. Paper towels might be a little messier, but they are preferable to putting the steak directly on the microwave turntable. It is unsanitary to put raw meat on your microwave plate and will likely cause a big, smelly mess.
Cook Your Steak
Microwaving a steak doesn't require any technical skills, but you do need to keep a close eye on your food during the cooking process.
Cook your steak in the microwave on high for five to seven minutes, depending on how large the steak is and how much you like your steak cooked. If you are confused about what "high" means on a microwave, don't panic—this is usually the default setting on a microwave.
Around halfway through the cooking time, pause the microwave and flip your steak over with a fork or spatula. Flipping the steak ensures that both sides of the meat will be evenly cooked.
Folks who like their steaks juicy can cook steak in the microwave on "medium" instead of "high" as long as they set the microwave for a longer time.
Every microwave brand and model is a little different, so you must check the temperature of your steak after taking it out of the microwave to prevent eating any undercooked meat. Consuming undercooked meat can cause indigestion or food poisoning from bacteria in the meat.
You can quickly check the temperature of your steak by using a clean meat thermometer. A properly cooked steak has a wide temperature range, including 125 degrees Fahrenheit for a rare steak and 155 degrees Fahrenheit for a well-cooked steak. A medium steak will be around 135 degrees Fahrenheit.
Final Thoughts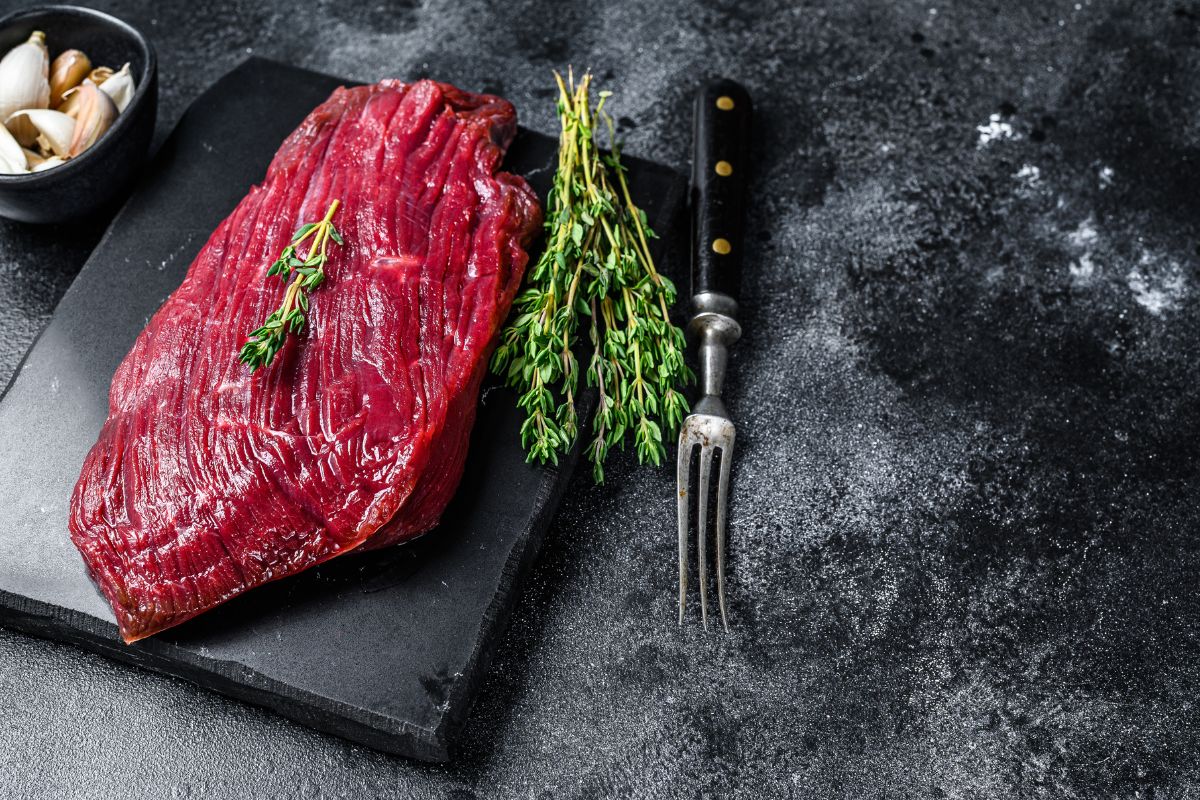 While a microwave won't produce a gourmet filet mignon, it does get the job done when you have a steak to cook and limited heating options. As long as you prepare the steak carefully and keep an eye on the temperature, you can successfully cook a steak in the microwave and enjoy a tasty dinner.