Maybe you're using all of your kitchen outlets, or you don't have an outlet near where you want to put your microwave. Sadly, you can't just fix the problem by plugging your microwave into a power strip.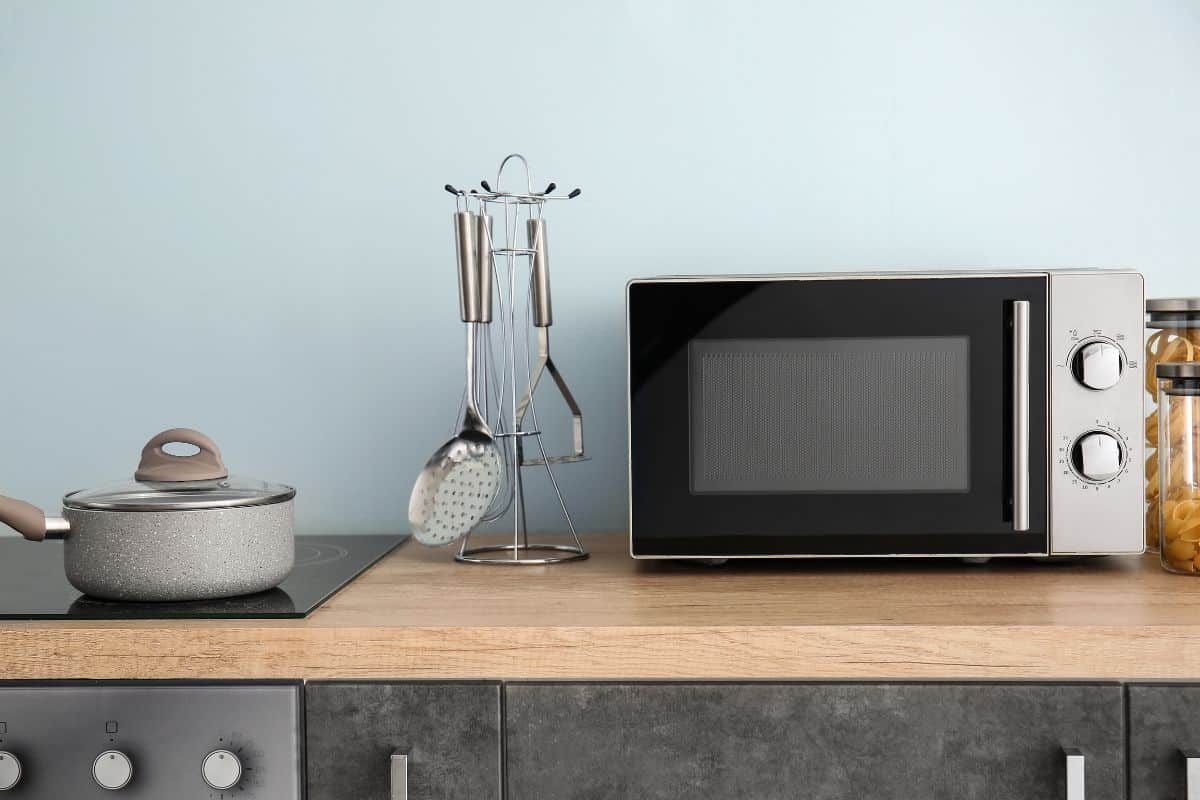 At best, the microwave won't have enough power. But at worst, it can damage your microwave or lead to a fire in your home.
Read on to learn about your other options for powering a microwave and why it's so important to get it right.
Jump to:
Why You Can't Plug a Microwave Into a Power Strip
You can't plug your microwave into a power strip for a few reasons. First, most microwaves require more power than a power strip can provide.
Also, plugging the appliance into a power strip can lead to a house fire.
Another issue is that many power strips are cheap and have fragile parts. That means if you bump it or move it the wrong way, you could damage the power strip.
Can You Use an Extension Cord?
Sadly, an extension cord also isn't a good option for powering a microwave. It has a lot of the same issues as power strips. The only difference is that an extension cord only has one thing instead of multiple outlets.
An extension cord may seem like a nice option if you can't plug your microwave in without it. However, the extension cord can also be a hazard, regardless of the microwave. If you don't secure it, someone could trip over it and unplug the cord or get hurt.
Can You Use a Surge Protector?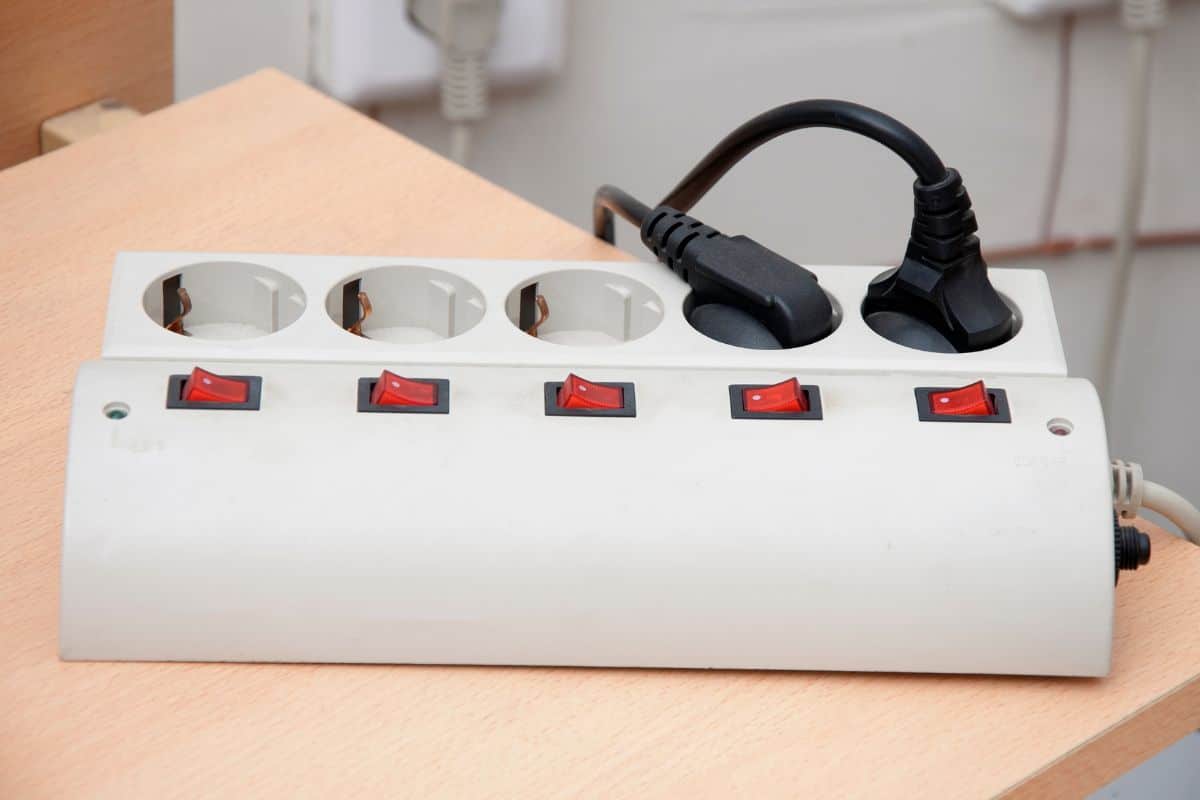 The one solution that can work is a surge protector. They look like power strips but can protect against a surge in power use. However, you'll want to make sure the surge protector you get can withstand the microwave's current.
Otherwise, it won't be any better than a traditional power strip. Ideally, you'd plug your microwave right into the wall. But a surge protector is a suitable alternative if you can't do that.
Just make sure you only use the surge protector for the microwave, even if it has multiple outlets. That way, you can minimize the amount of power that goes through the surge protector.
What If There Aren't Enough Outlets?
You may wonder about using a power strip if you don't have enough outlets. In that case, do what you can to make space for your microwave in your kitchen.
Look for things you can move to other rooms, such as the landline phone or your desktop computer. Then, you can free up an outlet for your appliance, allowing you to plug it right into the wall.
You can also prevent your kitchen from overcrowding with gadgets that you can keep elsewhere.
Other Things To Keep in Mind
If you want to use a surge protector, you should consider a few other things. That way, you can ensure you'll be able to use it safely.
Check the Wattage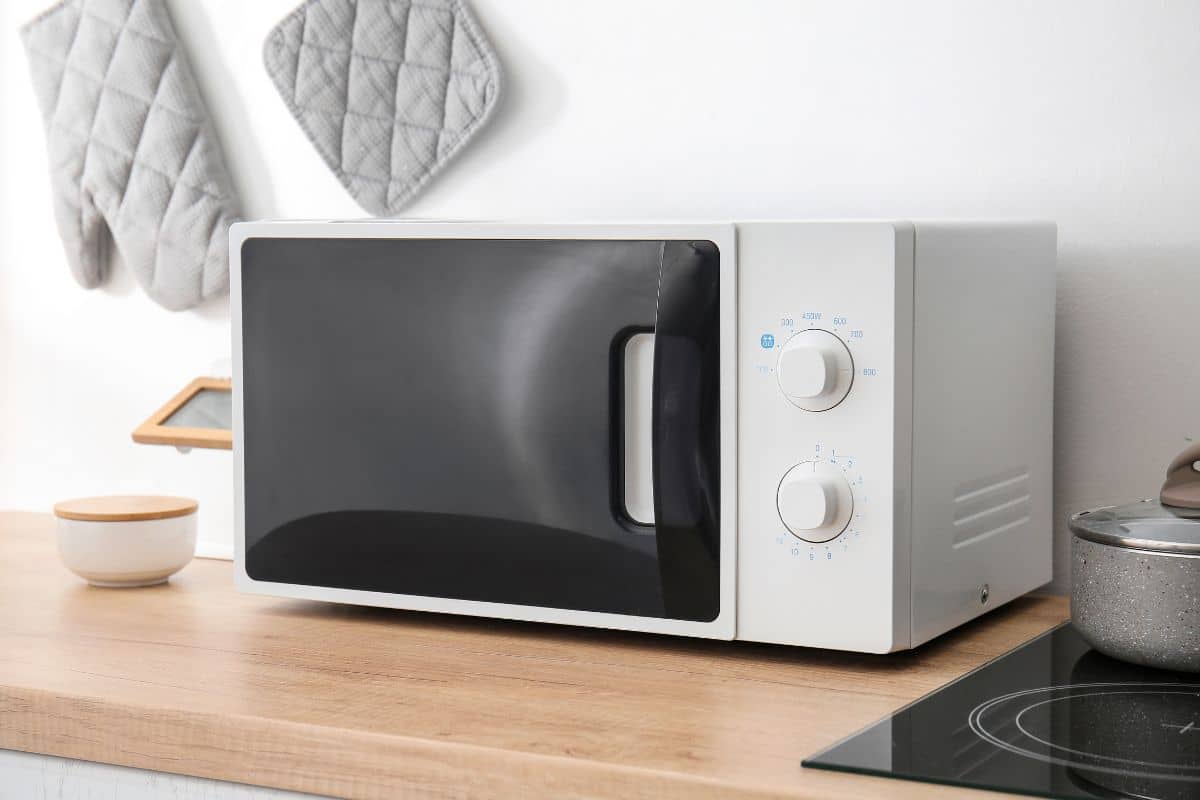 First, you should check the wattage of your microwave. Do this before you buy a surge protector in order to find one that's powerful enough.
Look for surge protectors that can handle the amount of power that your microwave uses. If you can't find one, ask an employee for help at your local hardware store.
It's better to ask for help now than to risk buying something that could harm you or your home.
Don't Daisy Chain
Daisy chaining refers to plugging a surge protector into another. Do whatever you can to avoid this, and plug your surge protector into the wall.
Experts believe daisy chaining can cause a fire hazard. They can also increase the amount of heat the surge protector generates.
If your microwave needs to be far from the wall, look for a surge protector with a longer cord. That way, you don't need to connect multiple things together.
Maintain Ventilation
It may be tempting to cover the surge protector with a rug. That can help make your kitchen look nicer, but it's not safe.
Be sure the surge protector is out in the open and gets good ventilation. The ventilation can keep the surge protector from getting too hot and causing a fire.
Your microwave doesn't have to go right by a vent or window. However, air does need to circulate around it for it to stay cool.
Don't Plug a Microwave Into a Power Strip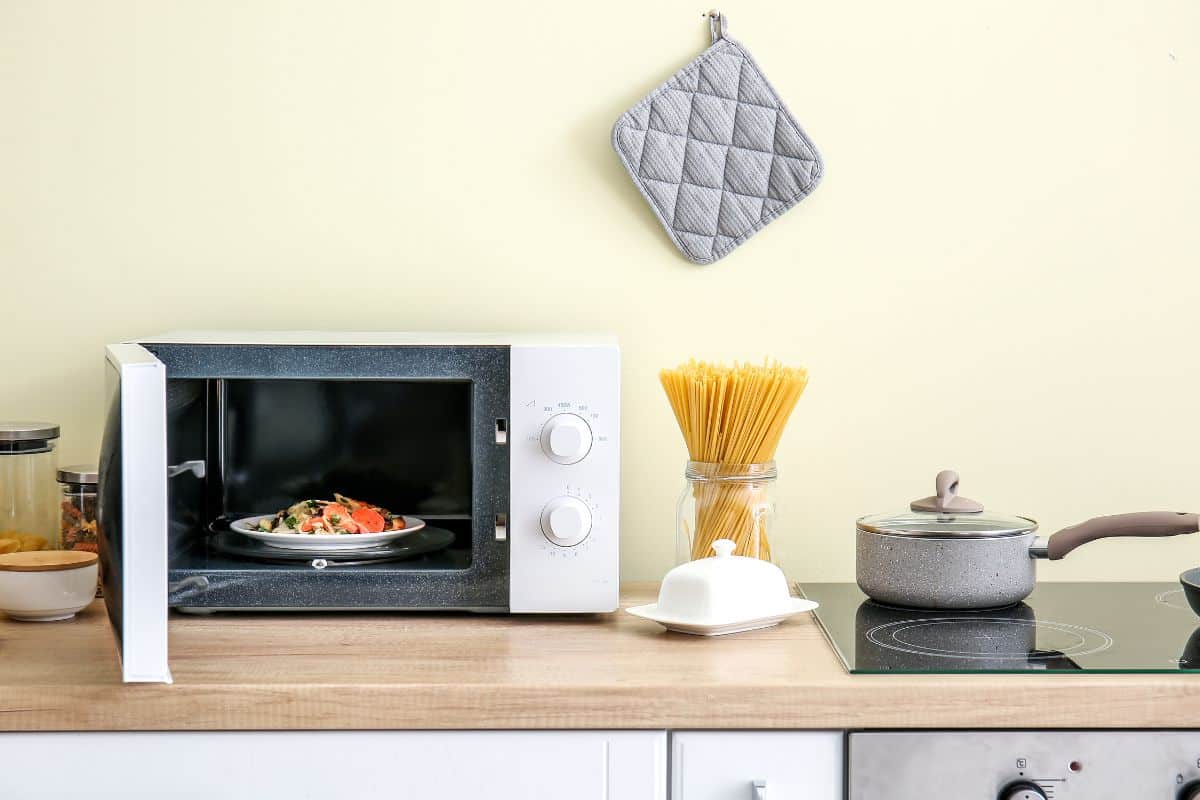 If you just got a new microwave, do whatever you can to plug it into the wall. Alternatively, you can use a surge protector for it and no other device. Don't use a power strip or extension cord to power your microwave. Doing so can lead to fires and other types of damage, and it's not worth the risk.
Instead, look for a surge protector that can handle the power from your microwave. Or, if you can, plug the microwave into the wall to minimize electrical issues. Then, you and your family can enjoy the appliance without unnecessary stress.