If you live in a tiny apartment or have limited space on your countertops, you've probably considered placing your microwave on top of your fridge several times. This hack can be effective in creating some space in your kitchen. But is it safe? Can you put a microwave atop the fridge?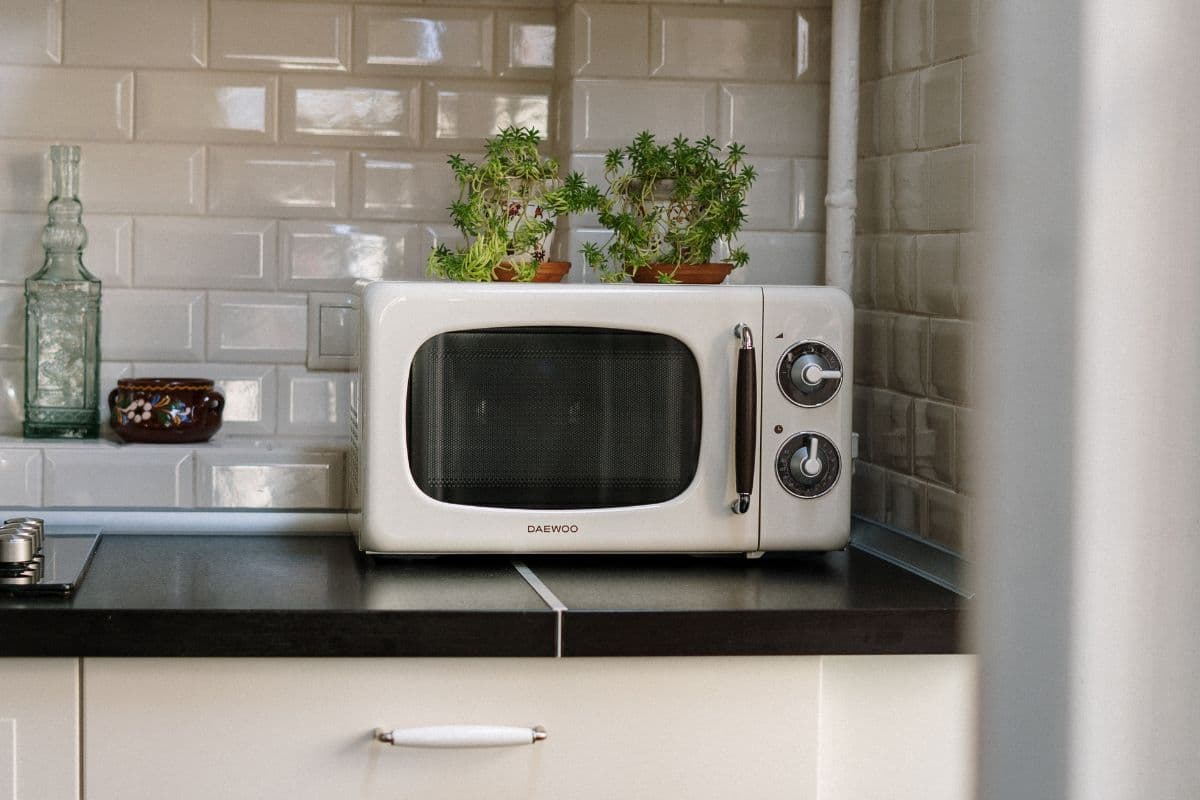 You can place a microwave on top of a refrigerator. However, there are several aspects to consider before doing so. You'll need to consider the fridge's height, the microwave's weight and width, ventilation, and wattage of both appliances.
This post discusses factors to consider before placing a microwave on top of the fridge. It also gives suggestions on other places you can put your microwave and answers some frequently asked questions on this topic.
Jump to:
Factors To Consider Before Placing Your Microwave on the Fridge
Although placing a microwave on a fridge may not have detrimental effects, there are various factors you should consider to ensure optimum performance and safety. They include:
The Height of Your Fridge
Considering the height of your fridge before placing a microwave on top of it is crucial. Putting the microwave on a tall fridge will mean lifting bowls with hot food on top of your head, which is unsafe. Avoid placing your microwave on top of a refrigerator above your eye level to prevent such instances.
A bar fridge is a perfect example of a refrigerator where you can safely place a microwave. This fridge is relatively short, and you won't have to stretch or use a stool to get your food from the microwave.
The Microwave's Size
You should check out the microwave's weight before placing it on a refrigerator, as some of these appliances' weights may overpower the fridge. Most microwaves weigh between 32 and 39 pounds, while larger ones can reach 100 pounds. Check your microwave's weight and compare it to the refrigerator's before placing it on top.
Another factor to consider is the microwave's width. A microwave has a high chance of toppling if its width exceeds the fridge's width. Most microwaves have widths ranging from twenty-nine to thirty inches. Therefore, find another place for your microwave if the fridge's width is smaller.
If you aren't sure about any of these measurements, check how your refrigerator handles the weight after placing the microwave on it. Take the microwave off immediately if the fridge appears to be struggling, as it may cave in after some time.
Power Allotment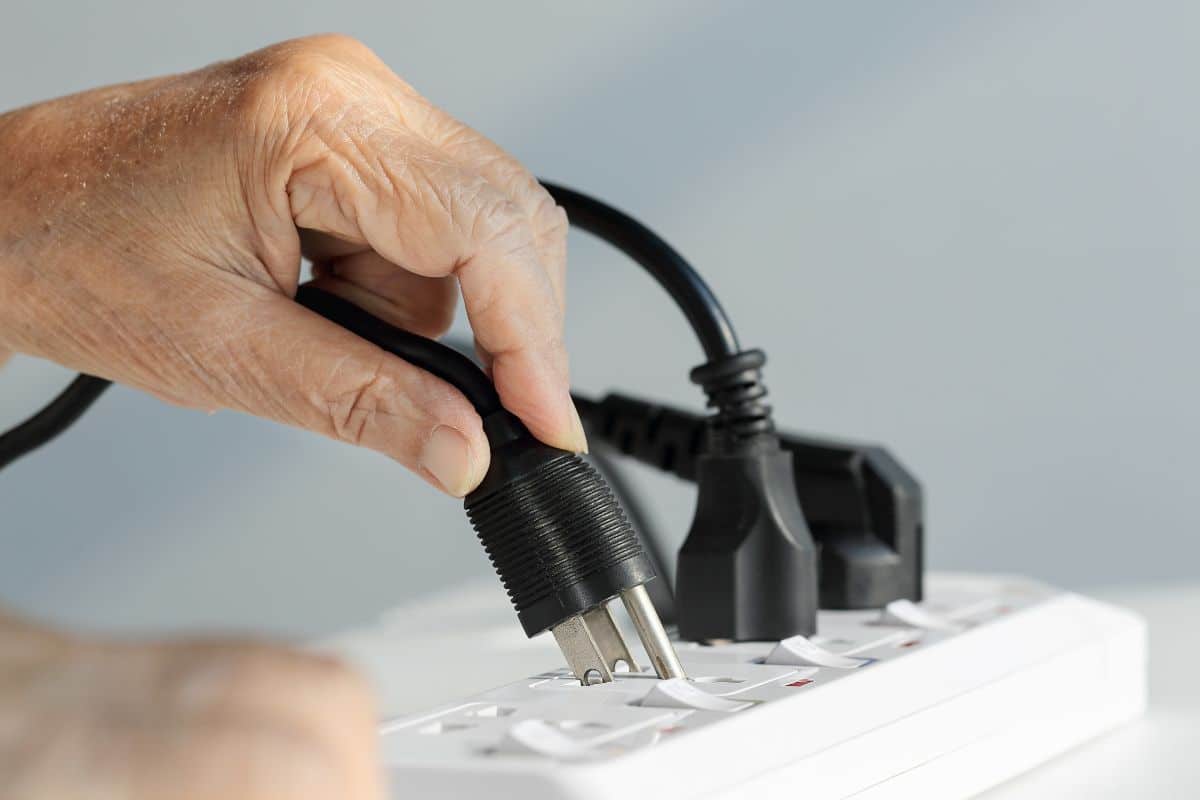 If you don't have enough power plugs close by to support both appliances' wattage, then you should reconsider placing your microwave on top of the fridge. Refrigerators use about one hundred to two hundred and fifty watts, while microwaves require between five hundred and one thousand watts.
Ensure you have a power outlet that provides this energy for both appliances to function efficiently.
Visibility
Placing a microwave where you can't monitor your food, check the time, and other controls is inconvenient. Always ensure you can operate your appliance comfortably.
Ventilation
Ventilation is vital for both your microwave and fridge. If your fridge is in a tight place with close to zero ventilation, placing a microwave on top will only worsen the situation.
That will significantly affect the performance of both appliances. Poor ventilation also causes energy waste.
Where Else Can I Place My Microwave?
Other places you can place your microwave when in a tight place include
Moveable Cart
Placing your microwave on a movable cart is an excellent option for a small kitchen as you can put it where you want it and thus avoid bumping into it. Whatsmore, these carts provide you with more space to store utensils and other appliances.
Below Your Counter
Consider building a microwave drawer below your counter if there's little space on the counter. If tight on budget, consider removing a drawer's front instead but ensure that it's large enough to allow proper ventilation.
Integrating It Into Your Cabinetry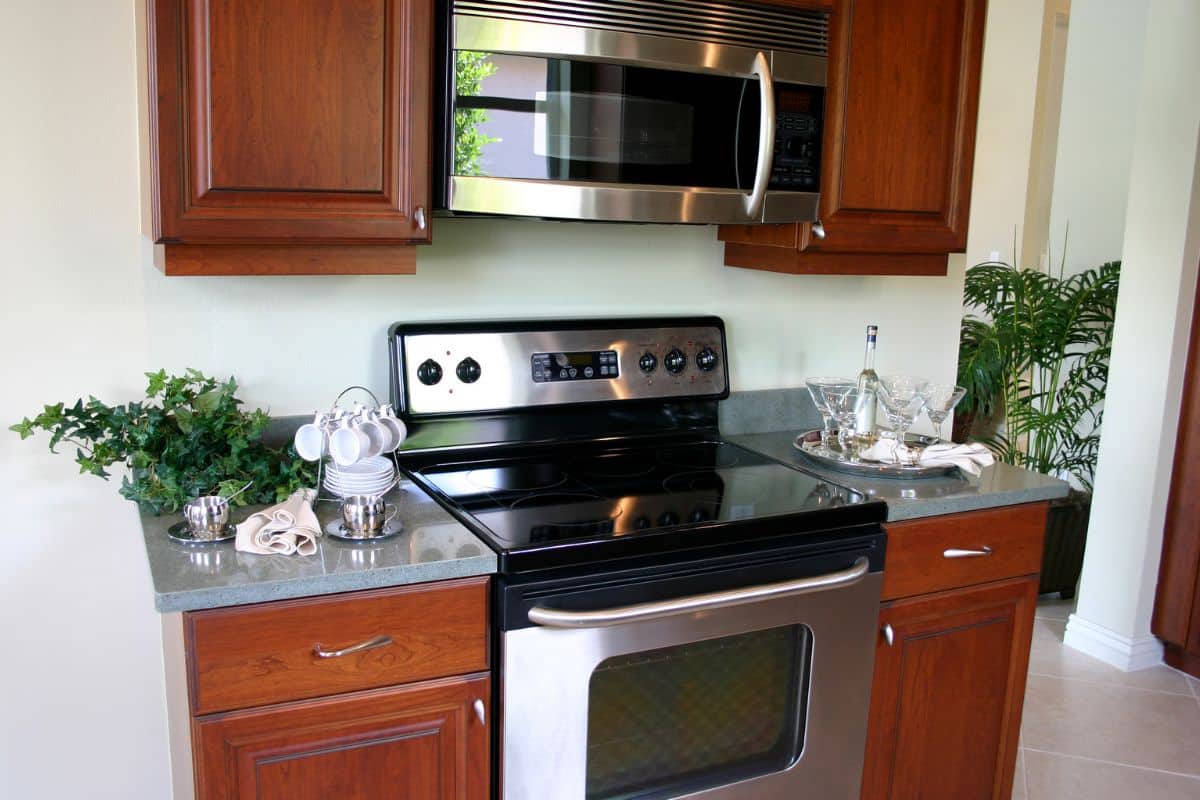 Merging your microwave into your cabinetry is trendy and flexible, as you can choose its height. This method offers a better outlook or view, as you won't have to deal with plugs and cables. It will also increase your home's safety levels, as you can place it at an unreachable height for kids.
In the Pantry
You could consider tucking your microwave away in the pantry if you rarely use it. This move will help keep the appliance out of sight, giving your tiny kitchen an expansive, open view.
Wall Mount
The most effective way of storing your microwave in a small kitchen is by wall mounting it. Wall mount the microwave on wood or a shelf at the right height for easy access.
Mounting a microwave on the wall isn't a straightforward task. You'll need the right tools and keenly follow the instruction manual. Consider hiring a professional if your wall lacks studs or has non-standard electrical outlets.
Can I Place My Microwave and Fridge on the Same Electric Circuit?
It's not advisable to place your microwave and fridge on the same circuit as they both require independent circuits. The circuit shouldn't get shared with lights or other appliances.
Although modern refrigerators use considerably lower amounts of power than traditional ones, these appliances need about three times more energy to start than to run.
If you plug in a microwave that draws about 1,500 watts into the refrigerator circuit, your breaker might trip when the fridge tries to start. Therefore, plug the refrigerator into its circuit of about 120-volt, 20-amp.
On the other hand, place your microwave on a 20-amp circuit and apply an AFCI breaker and outlet for enhanced protection. You can easily hide AFCI gadgets behind your microwave to avoid interfering with your kitchen's outlook.
Can You Place a Microwave on Top of a Washing Machine?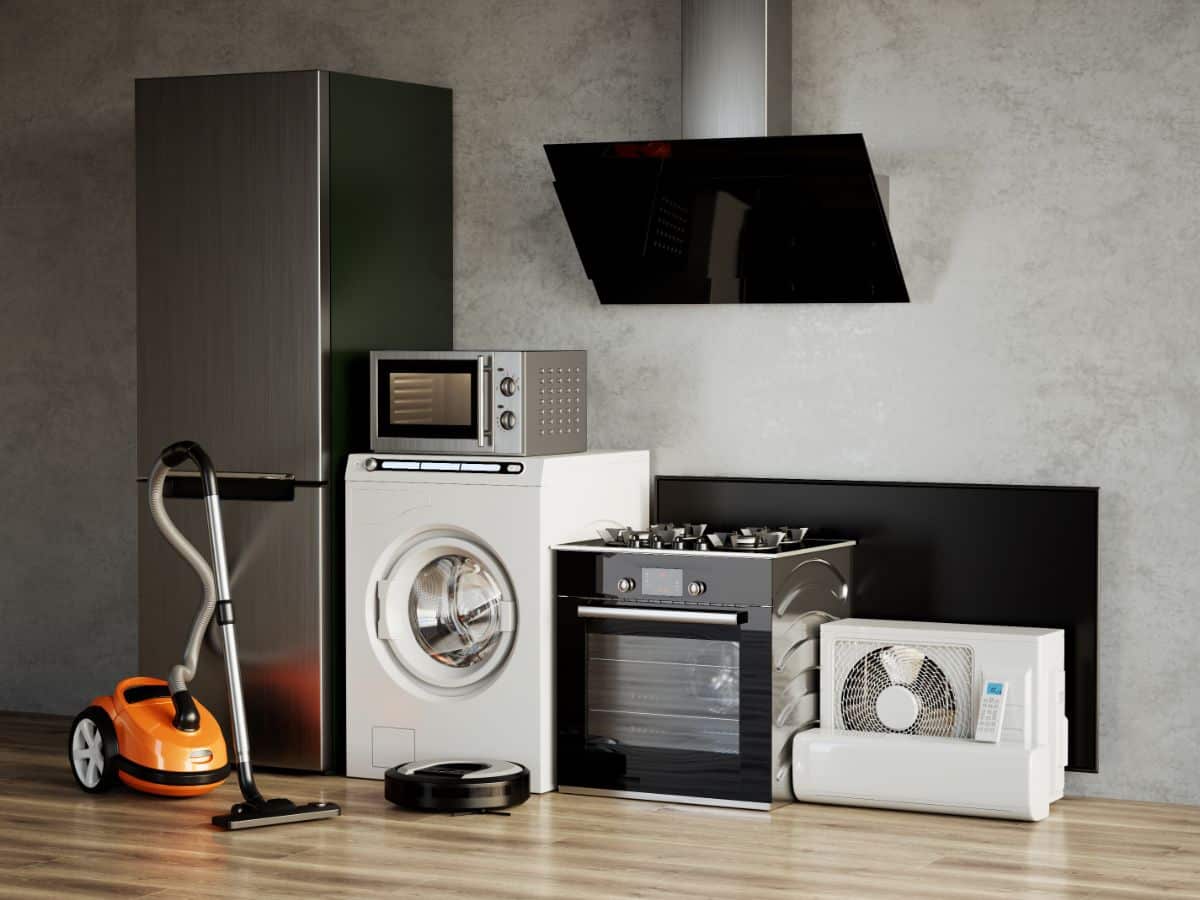 If you have a small apartment with your washing machine in the kitchen, you've probably thought of placing your microwave on it. You can put your microwave on the washing machine. However, ensure you put a mat under the microwave to protect it from the machine's vibrations.
The washer's vibrations can be aggressive and may not only cause the microwave to fall off and break but also damage the machine. Always place a towel or board between the appliances. You should also avoid using the same circuit for both gadgets as they individually require large amounts of energy.
Frequently Asked Questions
Can I place a microwave on a mini fridge?
You can place a microwave on top of a mini fridge. However, consider the microwave's weight and ventilation, the refrigerator's height, and wattage. That is crucial for the appliances to work effectively and avoid accidents.
Can I put other things on my fridge?
You can put other kitchen appliances atop the refrigerator. However, ensure that you don't overload it, as this could damage the fridge and cause it to lose energy, which isn't cost-effective.
Final Thoughts
Placing a microwave atop the fridge is safe and convenient and will help you save a lot of space in your kitchen. Always follow all measures discussed in this article for the optimum performance of both appliances and to avoid accidents.