The microwave can be a convenient way to reheat your food quickly and easily. However, there are several foods you should avoid reheating in a microwave. Heating certain foods in a microwave can damage the quality of the food or even expose you to danger. Read on to learn which foods you should never reheat in a microwave.
Jump to:
1. Hard-Boiled Eggs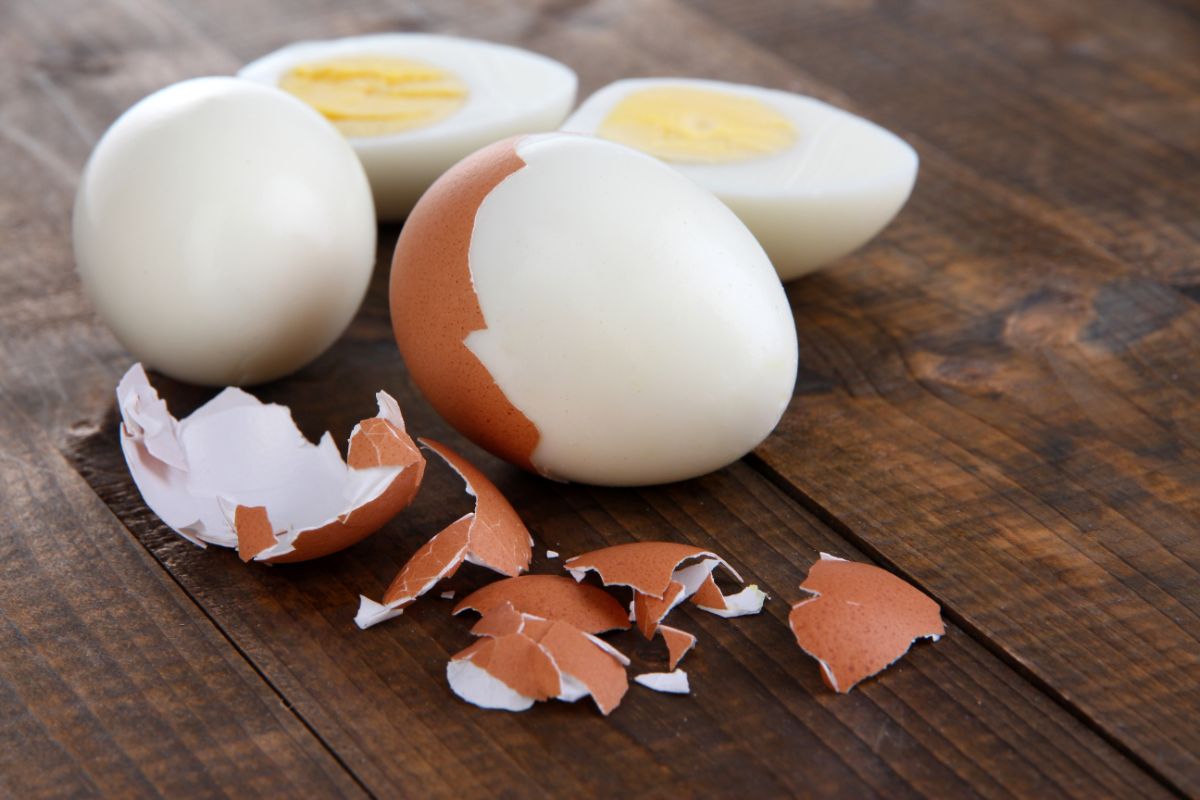 It can be tempting to reheat a cold hard-boiled egg. However, doing so can be dangerous if you use a microwave. When a microwave heats an egg, it excites the moisture within the egg, which turns into steam. Unfortunately, that steam can not escape through the shell. So, all that built-up steam can lead to the egg exploding when you try to peel it.
Instead of using a microwave, heat a shelled, hard-boiled egg by letting it sit in a covered bowl of boiled water for 10 minutes. You can try peeling and cutting the egg before placing it in a microwave.
2. Poultry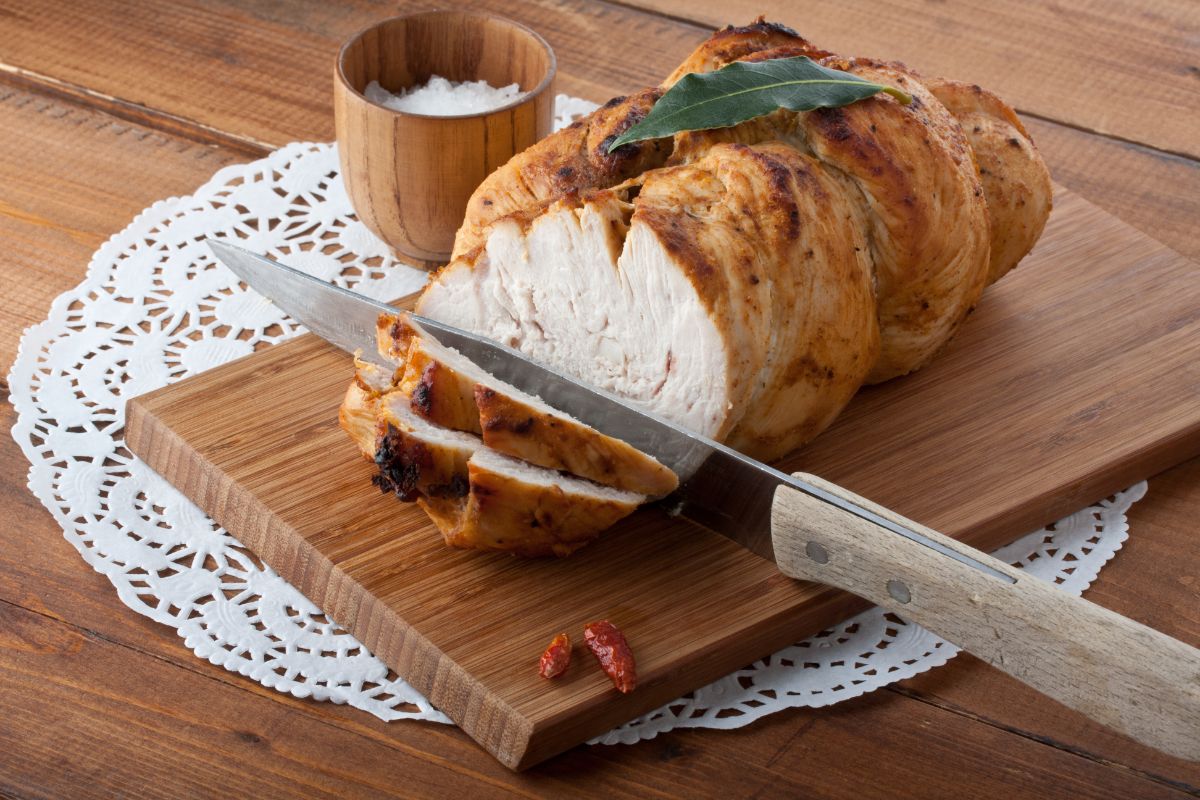 Turkey, chicken, and other types of poultry are prone to drying out. When you microwave these meats, the process can dry already cooked chicken out even further and degrade the proteins. As a result, reheating these animal proteins does not yield a very nice texture.
Besides making poultry less tasty, microwaving these meats can also be hazardous to your health. Salmonella bacteria often spend time on chicken, and the microwave does not heat the food enough to kill the bacteria. Avoid salmonella poisoning by reheating poultry in the oven at a temperature of at least 400 degrees Fahrenheit or 204 degrees Celsius.
3. Greens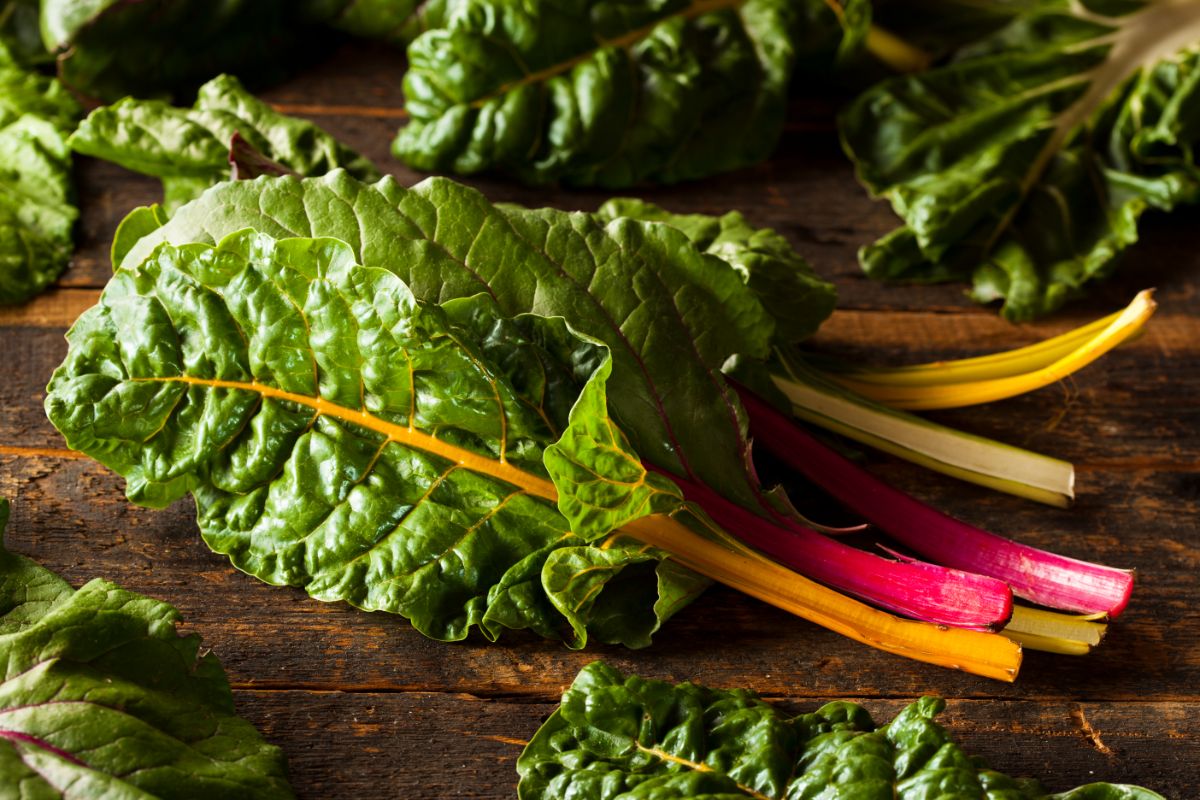 When cooked properly, leafy greens, such as kale, spinach, and chard, offer many benefits to your health. However, cooked in a microwave, these greens can become harmful. Leafy greens and vegetables, such as beets, contain chemicals called nitrates.
While those nitrates are not harmful on their own, when put in a microwave, those chemicals can turn into carcinogenic nitrosamines.
These vegetables can also be prone to sparking in the microwave, leading to potential harm to you, your vegetables, and the microwave itself. This phenomenon may be due to the presence of minerals, such as iron, in greens or the shape of the greens.
4. Fruit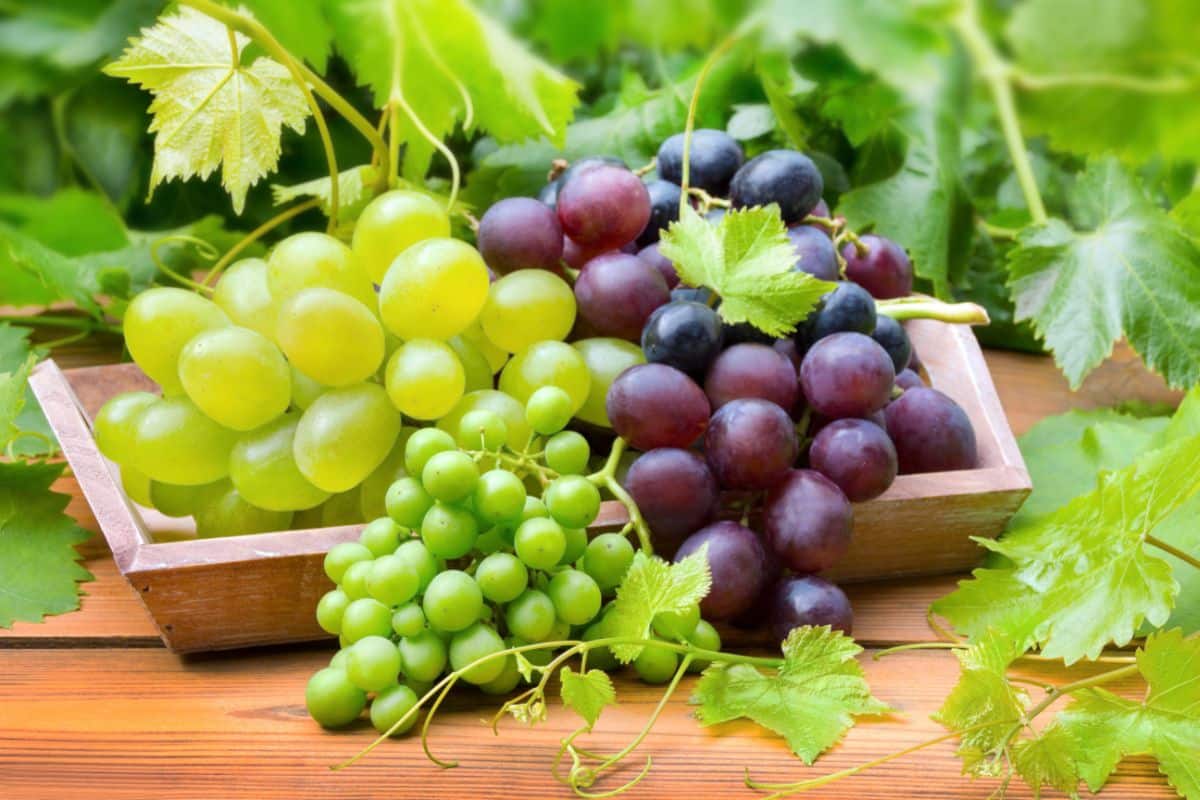 There are a few different types of fruit, which should stay out of the microwave. Informal experiments show that putting a grape into a microwave can make plasma. When not sliced, some fruits can explode because the steam created through microwaving can not escape through the skin of the fruit. The aforementioned grape is a fruit that can cause problems even when sliced.
Frozen fruit should also stay out of the microwave. The reason is microwaving frozen fruit can degrade beneficial chemicals in fruit and make it less nutritious. Instead of thawing fruit in the microwave, thaw it in a fridge.
5. Rice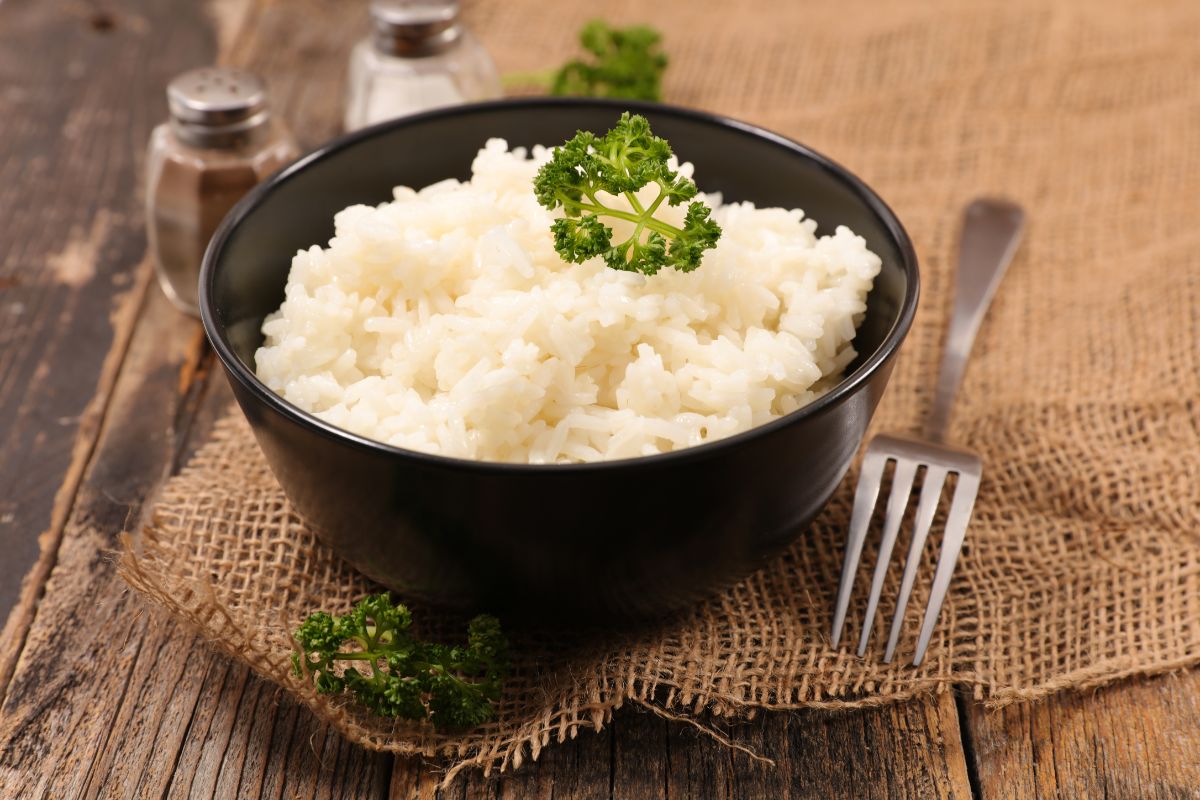 While there are ways to safely reheat rice, it is best to avoid the microwave if possible. Rice is prone to Bacillus cereus bacteria, which can survive temperatures up to 165 degrees Fahrenheit or 74 degrees Celsius. Microwaving rice does not kill the bacteria, leaving eaters vulnerable to food poisoning.
It is essential to refrigerate any leftover rice as soon as possible after consumption. When heating rice, ensure it cooks for at least 15 seconds at a high temperature. In some cases, you may need to cook the rice for a much longer period.
6. Potatoes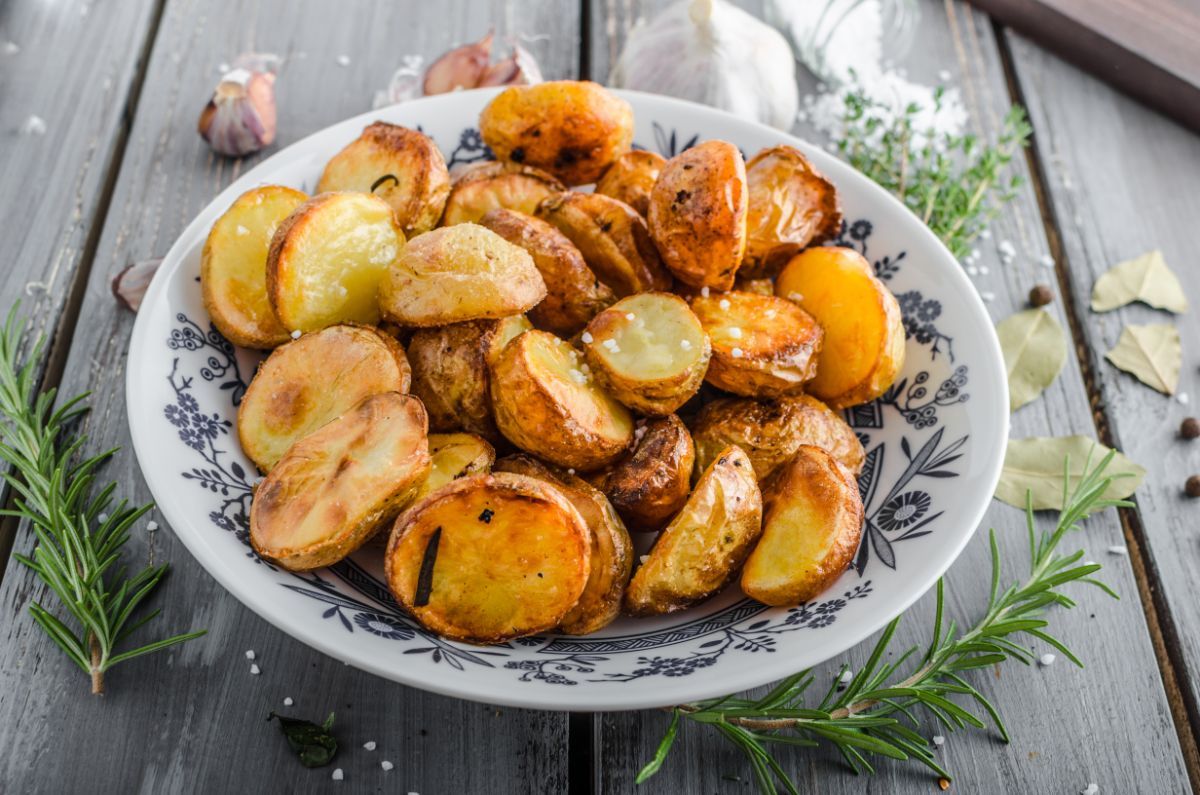 Potatoes present a similar issue as rice. You can microwave raw potatoes without a problem. The issue arises when you try to reheat potatoes in the microwave. Potatoes commonly contain Clostridium botulinum bacteria, which can give the eater Botulism. Microwaving a cooked potato will not kill the bacteria or its toxin.
A cooked potato is an ideal breeding ground for the bacteria, especially if you initially cook it by baking it in tin foil. The aluminum shell can protect the bacteria from heat. Always refrigerate your potato leftovers as quickly as possible. It is also a good idea to cook your potatoes, unencumbered by foil.
7. Hot Chili Peppers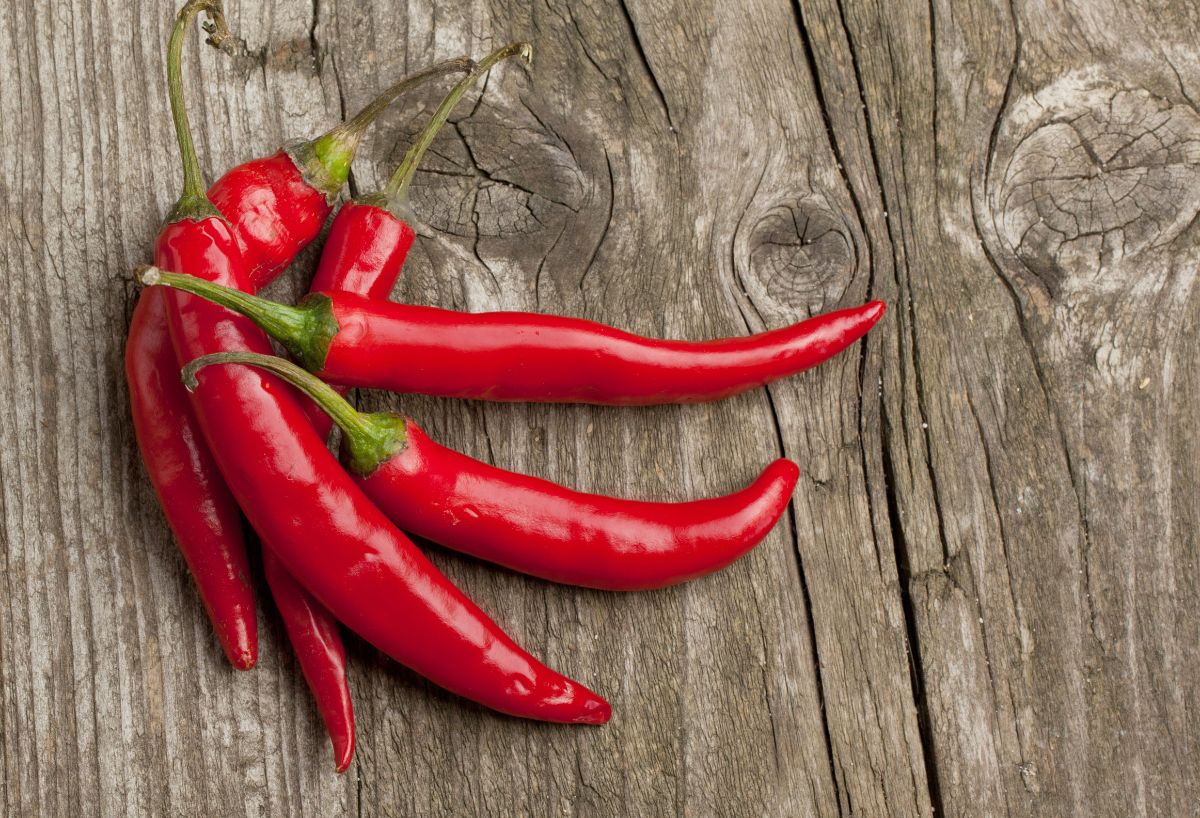 If your hot peppers are not hot enough, you may want to reheat them in the microwave. The chemical that makes peppers so spicy, capsaicin, can become airborne when microwaved. This chemical becomes vaporized through the operation of the microwave.
So, if you microwave food with hot peppers, you may find your eyes and throat burning with the heat. There are even reports of people needing to evacuate a building after someone microwaved hot peppers. Instead of the microwave, reheat hot peppers in the oven, air fryer, or on the stove.
8. Coffee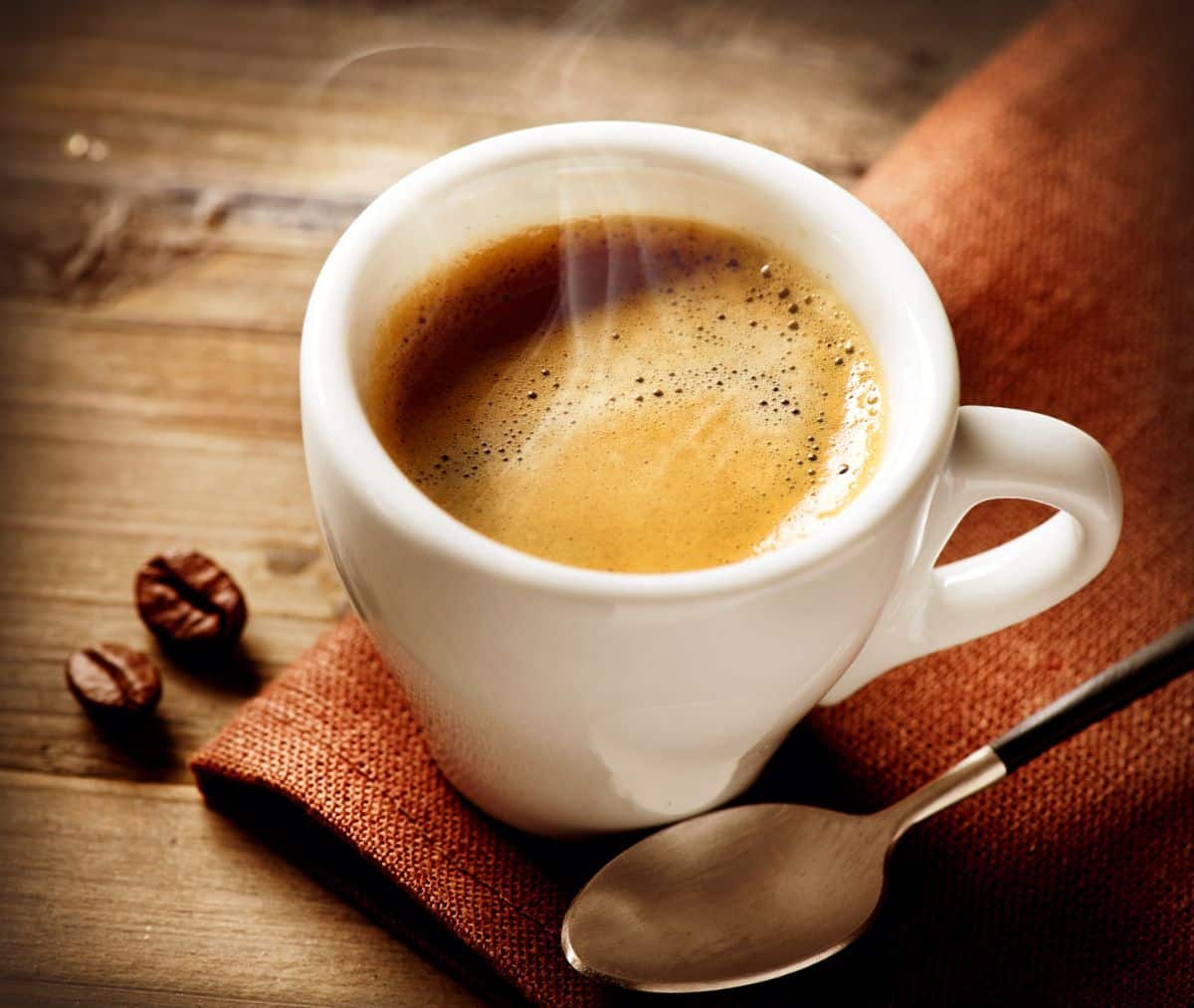 Reheating your coffee in the microwave will likely not harm you. Unfortunately, microwaved coffee can take on an unpleasant flavor. The reason for this problem is the temperature of coffee plays a role in how the drink tastes.
When hot water combines with coffee beans, the beans release chemicals, including caffeine, tannins, amino acids, citric acid, malic acid, acidic acid, aldehydes, pyrazines, and furans. All those chemicals come together to create a distinct taste. Reheating coffee in a microwave breaks those chemicals down, yielding a less enjoyable taste.
The key to keeping your coffee tasting good is keeping it warm. Try keeping your coffee hot by using an insulated thermos or other heating devices.
9. Breast Milk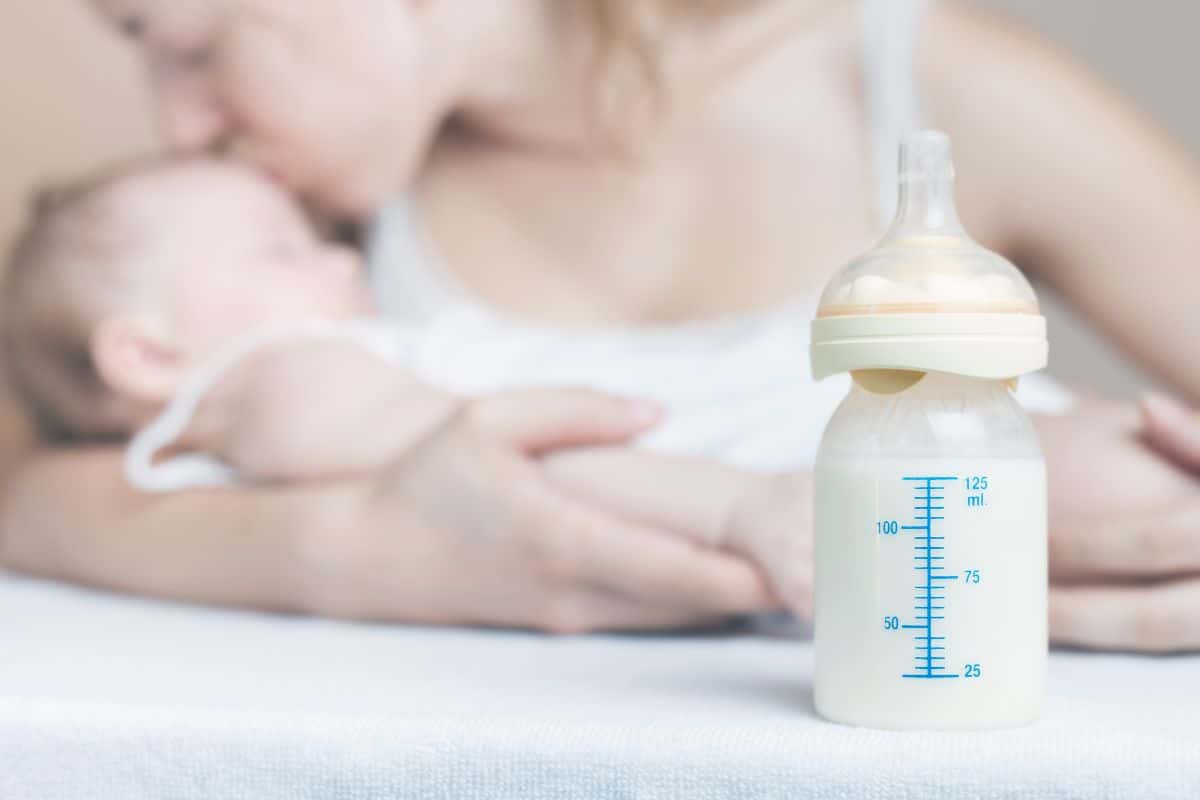 Providing breast milk to a baby is no small task. Producing, storing, and feeding a baby breast milk takes time, energy, and planning. So, it is vital to not waste your time with harmful methods of heating stored breast milk.
Microwaving a bottle of breast milk can result in an unevenly heated bottle. Such a bottle can lead to unexpected burns for your baby. It is also not always safe to microwave plastic that you may store breast milk in.
Luckily, there are plenty of ways to reheat your breast milk in a way that is safe for your baby. There are specific devices for this task, or you can reheat the milk immersed in a pot of water on the stove.
10. Fish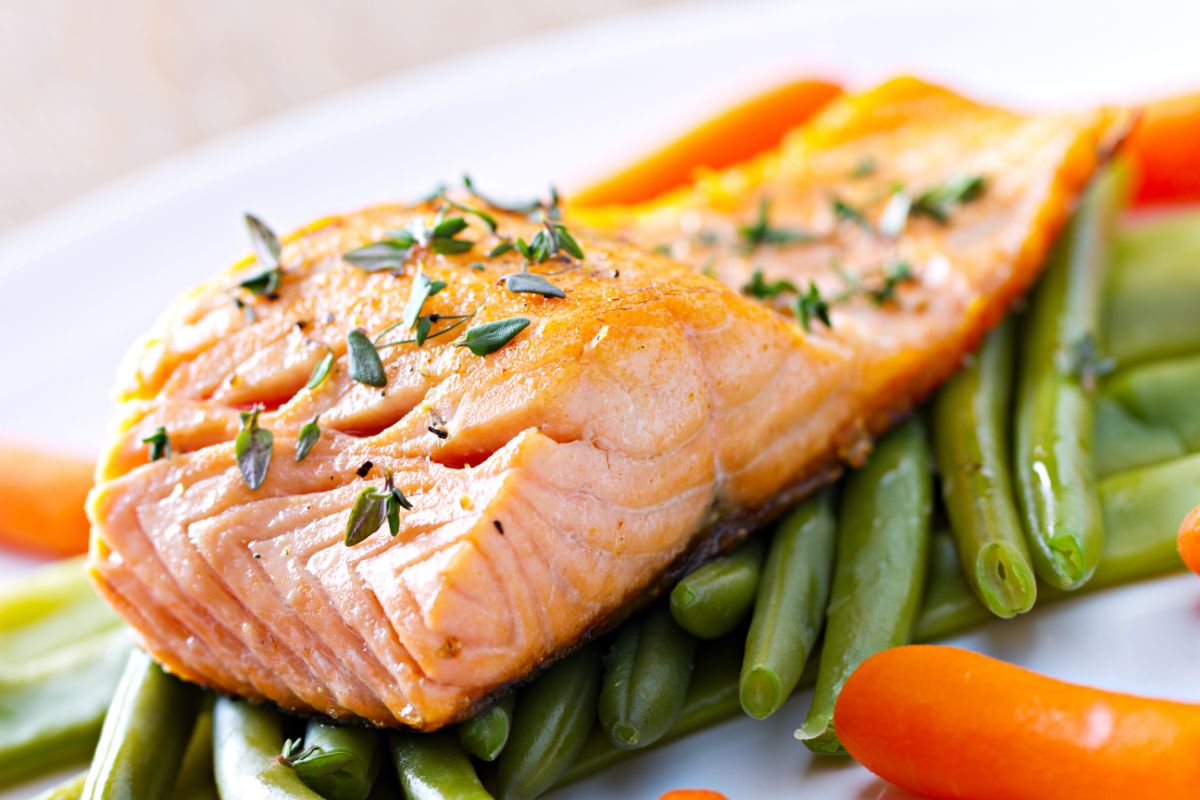 If you have worked in an office, you know that you never want to be the person who perfumes the whole office in the smell of fish after microwaving leftover fish and chips. While fish can be delicious, smelling it when you do not want to can be unpleasant.
Besides the olfactory issues presented by microwaving seafood, you also have to consider how a microwave can impact texture. Most fish already overcook easily. So, microwaving can dry fish out and make it unpalatable. Unlike other items on this list, eating microwaved fish may not damage your health, but it is best to opt for cold fish or a different lunch.
11. Food You Already Reheated in a Microwave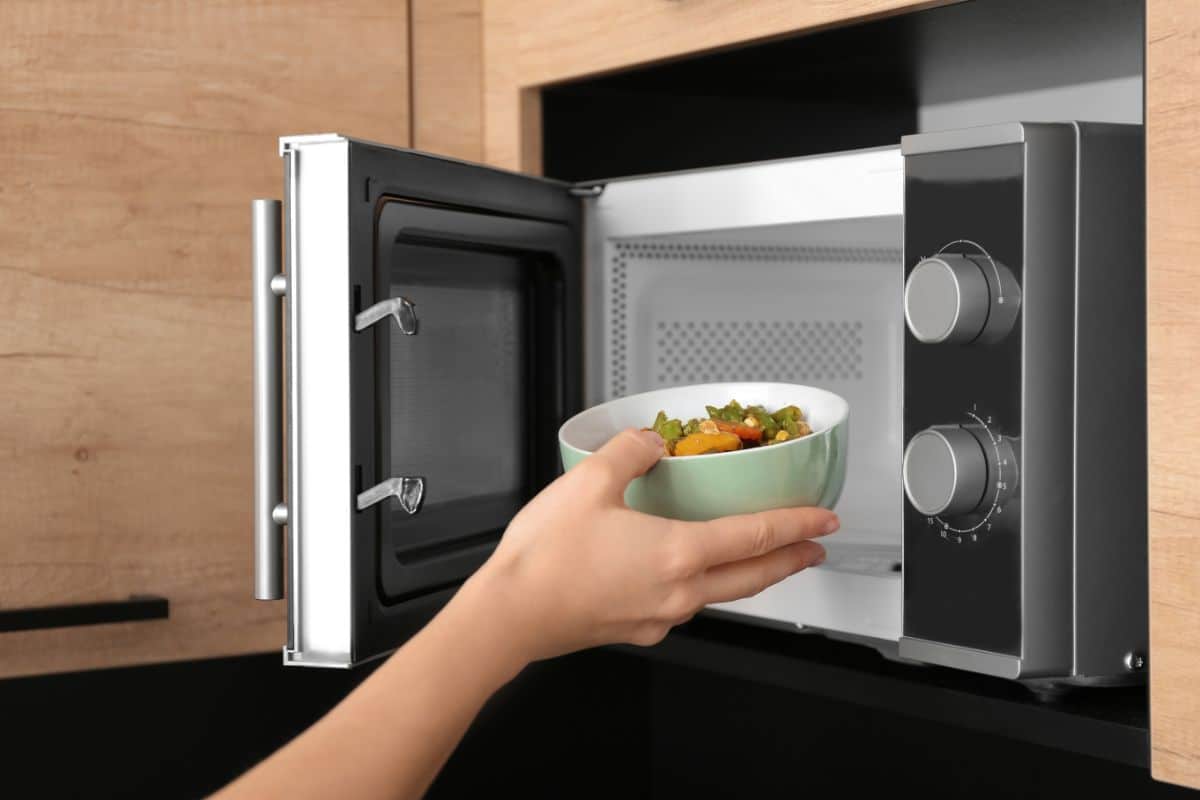 It is best to only reheat leftovers once. Every time you reheat food, the nutritional content goes down, and the possibility of bacterial growth goes up. That goes for reheating with the stove or oven, as well as the microwave.
A good way to avoid reheating your food too much is by portioning leftovers in several small containers instead of one big container. Most leftovers can typically stay in a fridge for three to four days.
Final Thoughts
Your microwave can be a great time-saver. However, it is essential to know which foods you can and can not reheat in this nifty device. So steer clear of the items on this list and avoid making your microwave the site of experimentation. Instead, use it to heat foods that will not harm you or your microwave.