Often, people only use their microwaves to reheat food. With very little effort, you can use the machine to cook food quickly and even revitalize seemingly inedible food. Read on to learn some microwave tricks everyone should know.
Jump to:
What Are Techniques For Better Microwave Cooking?
It is easy to take food and throw it into a microwave without much thought. However, with a few quick tips, you can make your microwaved food better. Some techniques include adding water to a microwave to help with textures, selecting the right containers, covering your food appropriately, and using the correct setting and time.
1. Rejuvenate Bread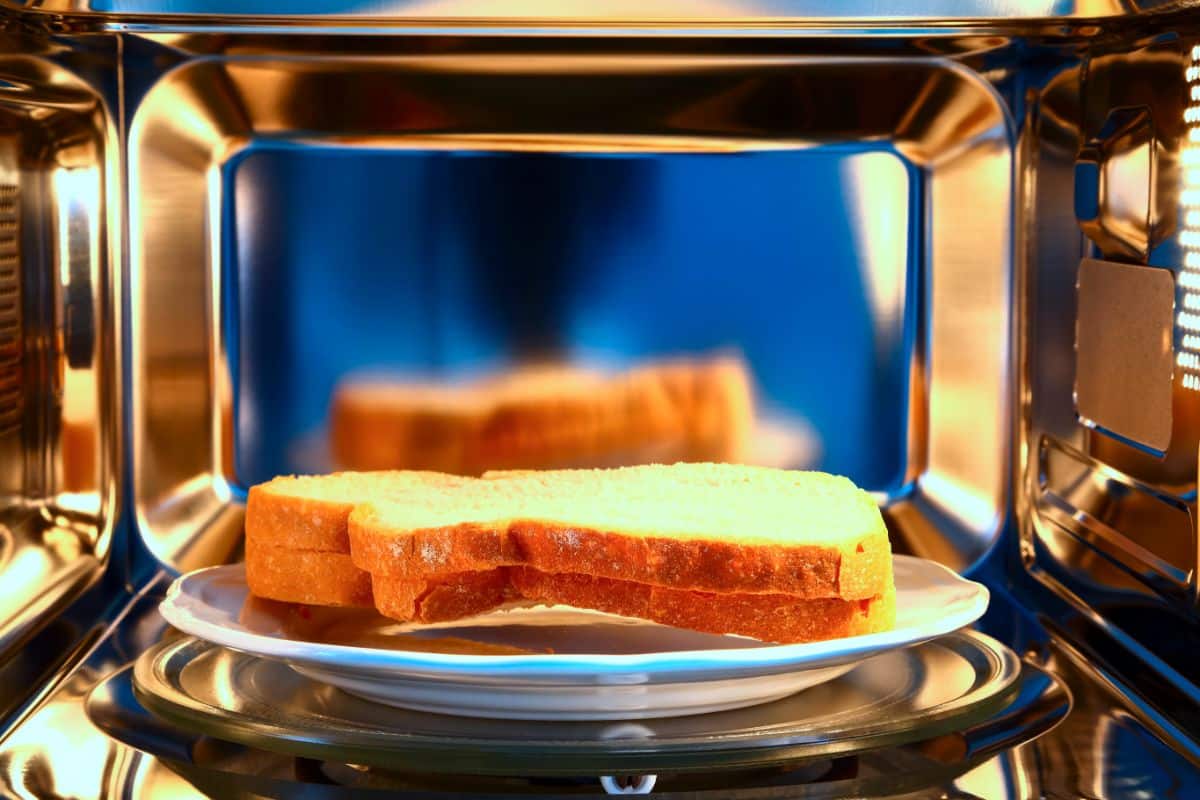 You may think that your stale bread is unusable. However, you can rejuvenate those stale slices to make a delicious sandwich. All you need to do is wrap the stale bread in a moist paper towel and put it in the microwave on a plate. Heat the bread on high for about 10 seconds. Alternatively, you may want to add a small bowl of water instead of a moist paper towel to get a similar result.
2. Timing Is Everything
Sometimes having a good trick for cooking in the microwave is as simple as understanding proper microwave timing. Most microwaves operate with 700 watts. Always undershoot how long you cook something since you can add a few more seconds. Potatoes usually take the most time, while other vegetables take the least. Meats usually need a somewhat medium amount of time.
3. Cover Your Food
Covering your food is another simple way to enhance the results from your microwave. By covering your food with a plate or damp paper towel, you are helping the food retain moisture. Plus, covering your food is an ideal way to prevent splattering common with sauces.
4. Prevent Sogginess With a Paper Towel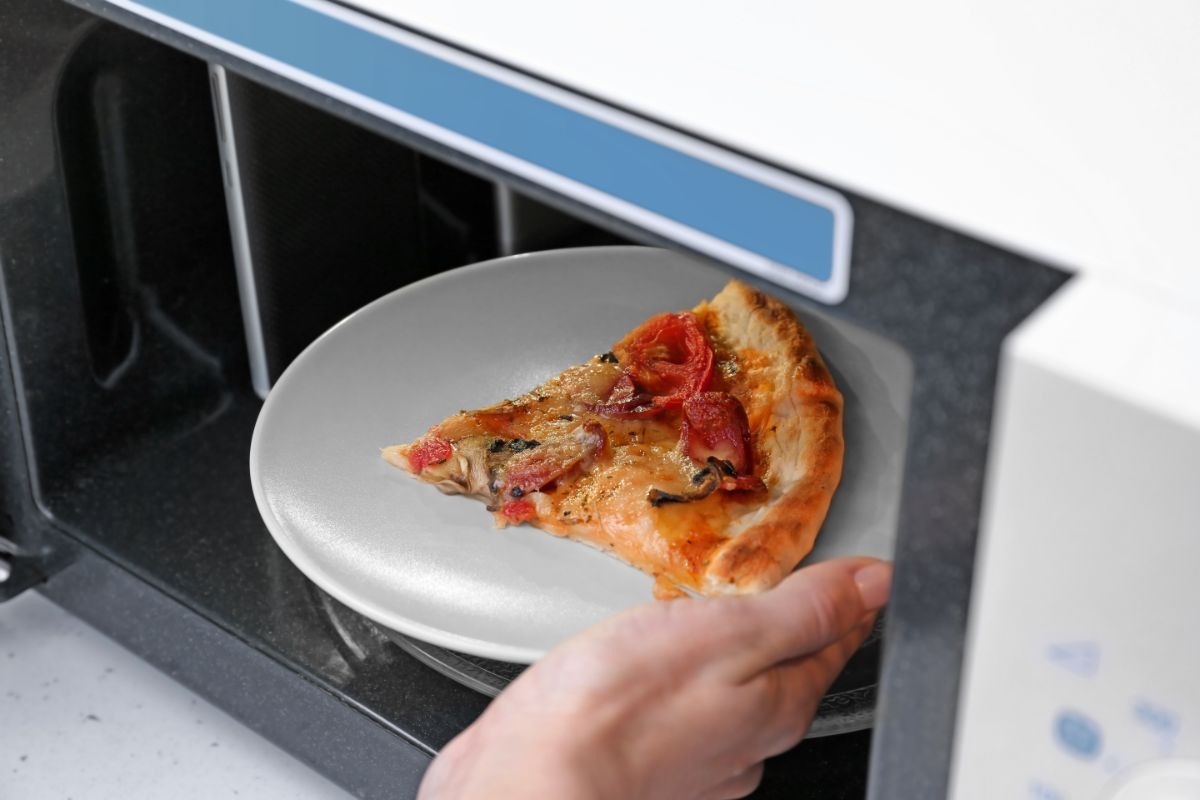 While paper towels can retain moisture, they can also prevent sogginess for certain foods. When reheating something with a crust like pizza, line your plate with paper towels before putting it in the microwave. The paper towel absorbs any grease from the slice. As a result, the crust will be less soggy than it would be without paper towels.
5. Steam Vegetables
Steaming your vegetables is a great way to retain the nutrition of all types of vegetables. Just place vegetables in one layer on a microwave-safe plate and cover them with moist paper towels. Depending on the vegetable, you will need to microwave them on high for between two and six minutes. This method is great for anyone on the go.
6. The Mug Brownie
If you want a sweet treat, all you need is a mug and a few simple ingredients. You can make brownies and other cakes with flour, sugar, oil, milk, and flavoring by mixing all the ingredients in a mug and cooking for a few minutes. These mug cakes are a great dessert for children and adults alike.
7. Soften Butter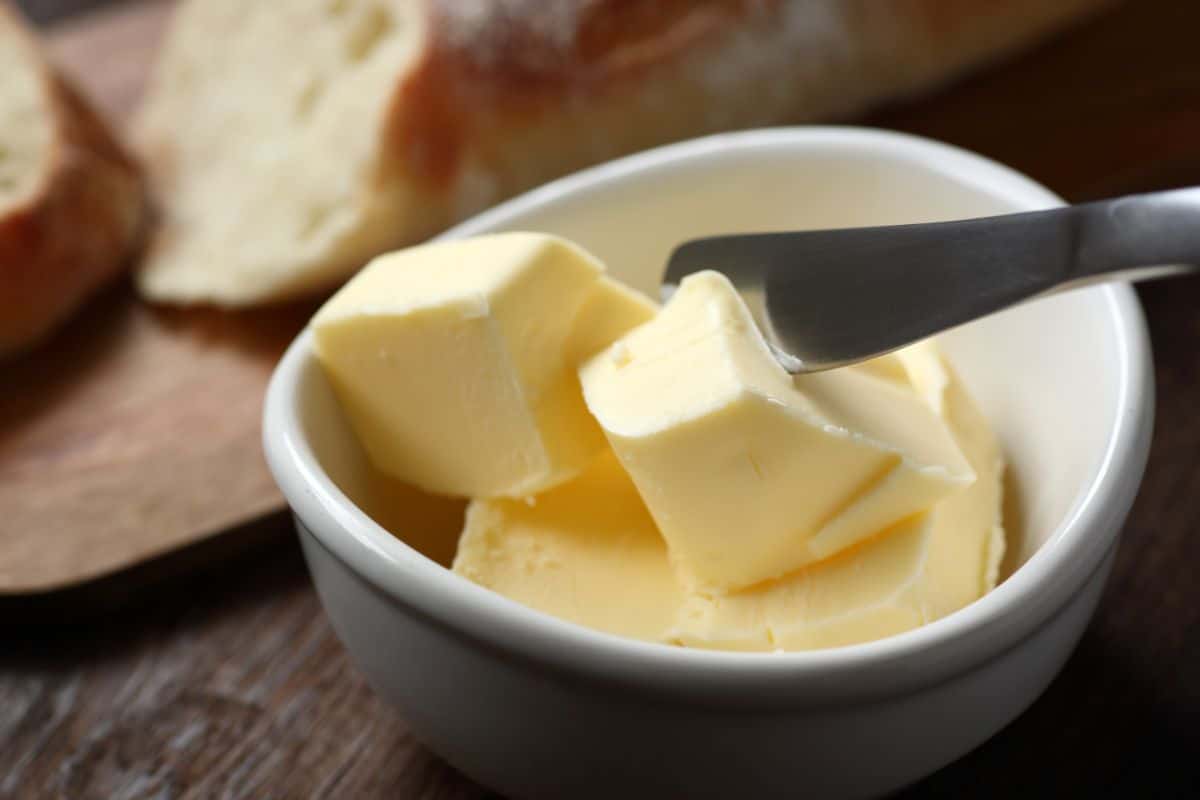 Soft butter is essential for many baked goods, but it can be time-consuming to wait for it to soften properly. Luckily, you can use your microwave to soften the butter. You only need to heat the butter for less than 30 seconds to get it to the right consistency. Avoid heating it too long so you do not end up with melted butter.
8. Melt Chocolate
Melting chocolate on the stovetop can be a fraught experience since it can be prone to burning in a double boiler. To melt chocolate, place pieces in a small bowl and microwave it for 30 seconds at a time until it is mostly melted. If some lumps are remaining, switch to 15-second intervals.
9. Cook Scrambled Eggs
Microwaved scrambled eggs are the perfect breakfast when you do not have time but want a protein boost. All you need to do is whisk eggs, milk, salt, pepper, and any additions you want in a mug and microwave it for a little more than a minute. For best results, pause the microwave and stir the eggs halfway through the process.
10. Make Peeling Garlic Easier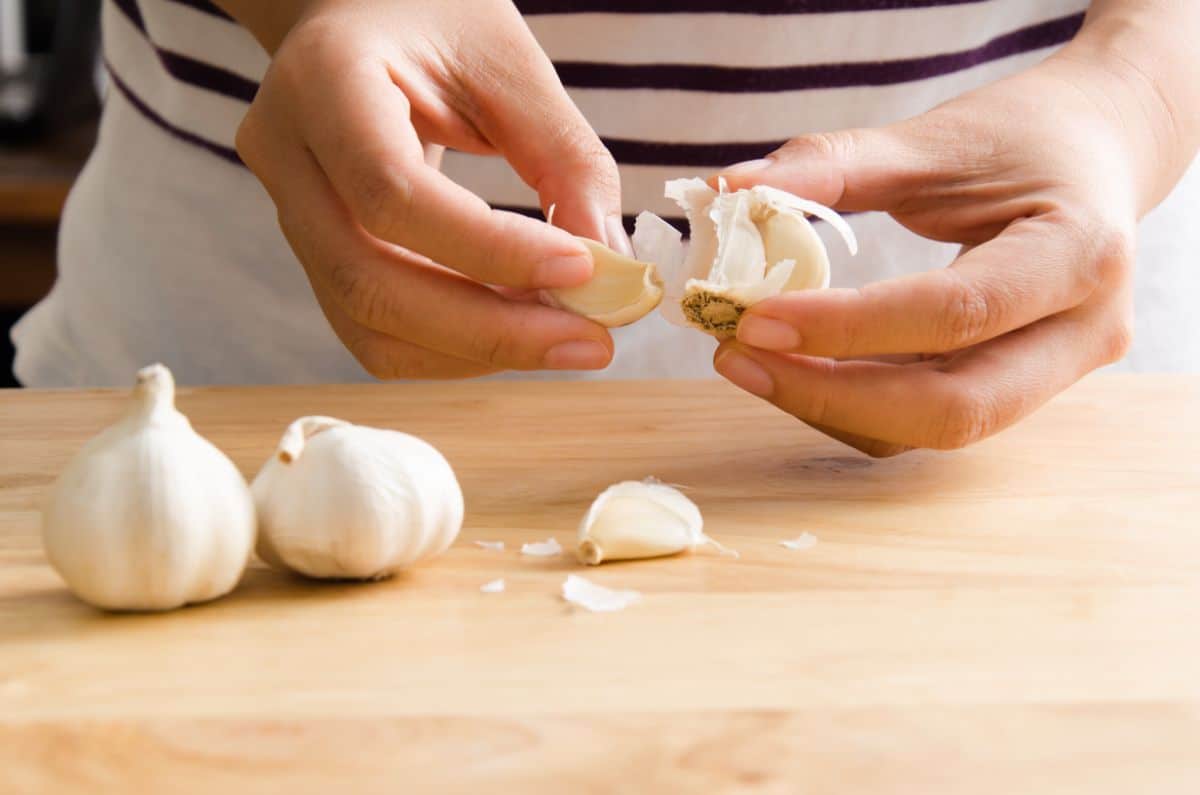 Peeling garlic is one of the least favorite kitchen tasks for most cooks. There are plenty of tricks for making the process easier, including using a microwave. To loosen the garlic skins, microwave a head or some cloves of garlic for around 20 seconds. Pulling the cloves from the skins should be much easier after that process.
11. Proof Dough
Proofing is an essential component of the bread-making process. During this step, the yeast in the dough ferments, and the dough expands. Typically proofing happens in a warm environment, such as a slightly warm oven or a warm spot in the room for several hours. To proof dough in the microwave, place it in a bowl of water and heat the dough on convection mode for 15 minutes.
12. Make Milk Foam
Instead of relying on a milk foamer or other machine, you can use your microwave to froth milk for your lattes. Simply place milk halfway up a jar with a lid on it, shake the jar, and microwave the milk for about 30 seconds. If you have a jar with a metal lid, remove it before putting it in the microwave.
13. Baked Potatoes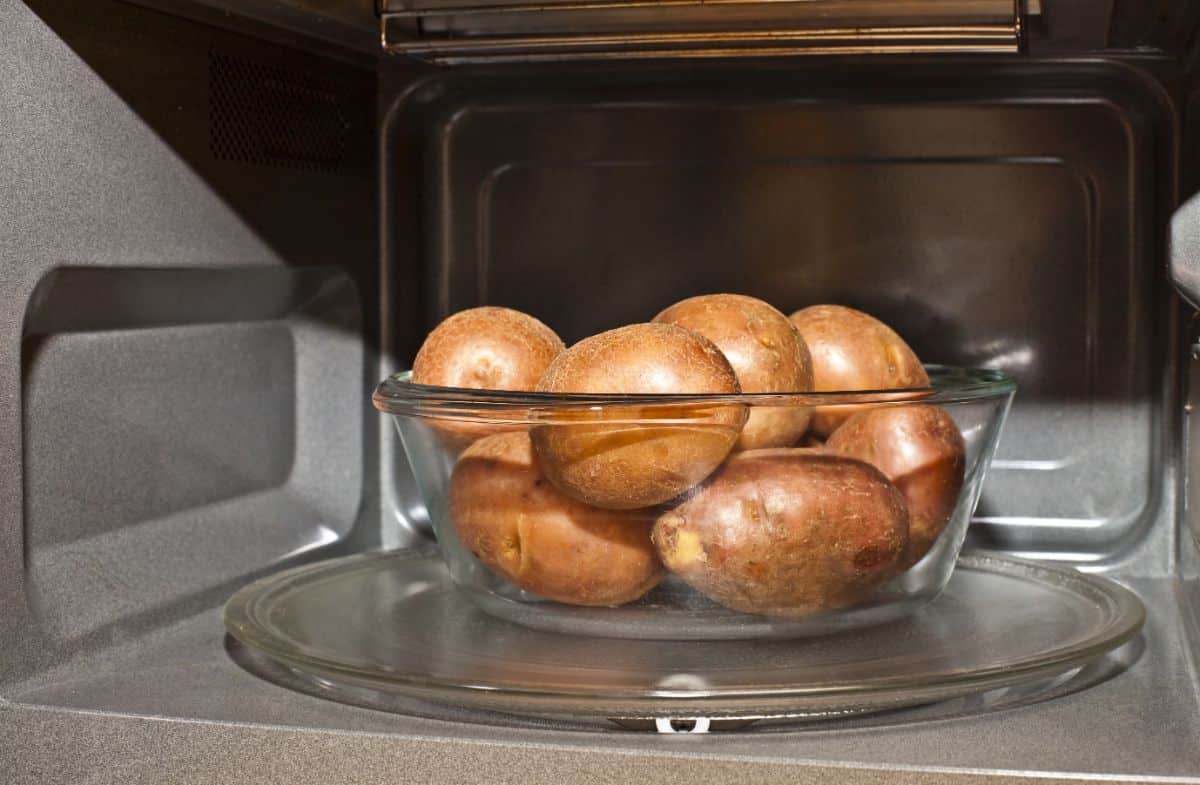 Baking a potato in an oven can take almost a whole hour. With a microwave, you can have a baked potato or sweet potato in around five minutes. All you need to do is wash the potato, poke it with a knife to reduce pressure, and microwave it for five minutes. Avoid reheating pre-cooked potatoes in the microwave since a microwave often does not heat a potato enough to kill bacteria.
14. Make Potato Chips
Making potato chips in your microwave is easier than you think. Slice your potatoes thinly, ideally with a mandoline. Next, soak your slices in water to remove excess starch, increasing the crispiness of the chips. Dry the slices on a dishcloth or paper towel before seasoning them. Microwave the slices for about 3 minutes on high, flip them, and then cook them on medium for three more minutes.
15. Make Caramel
Many experienced cooks know that caramel can be a tricky sauce to make. The process is messy, and splatters are no joke. To make caramel sauce in a microwave, mix sugar, corn syrup, water, and lemon in a measuring cup. Microwave them for between five and seven minutes or until the sauce becomes light gold. After the sauce cools slightly, add cream, vanilla, and butter.
16. Toast Nuts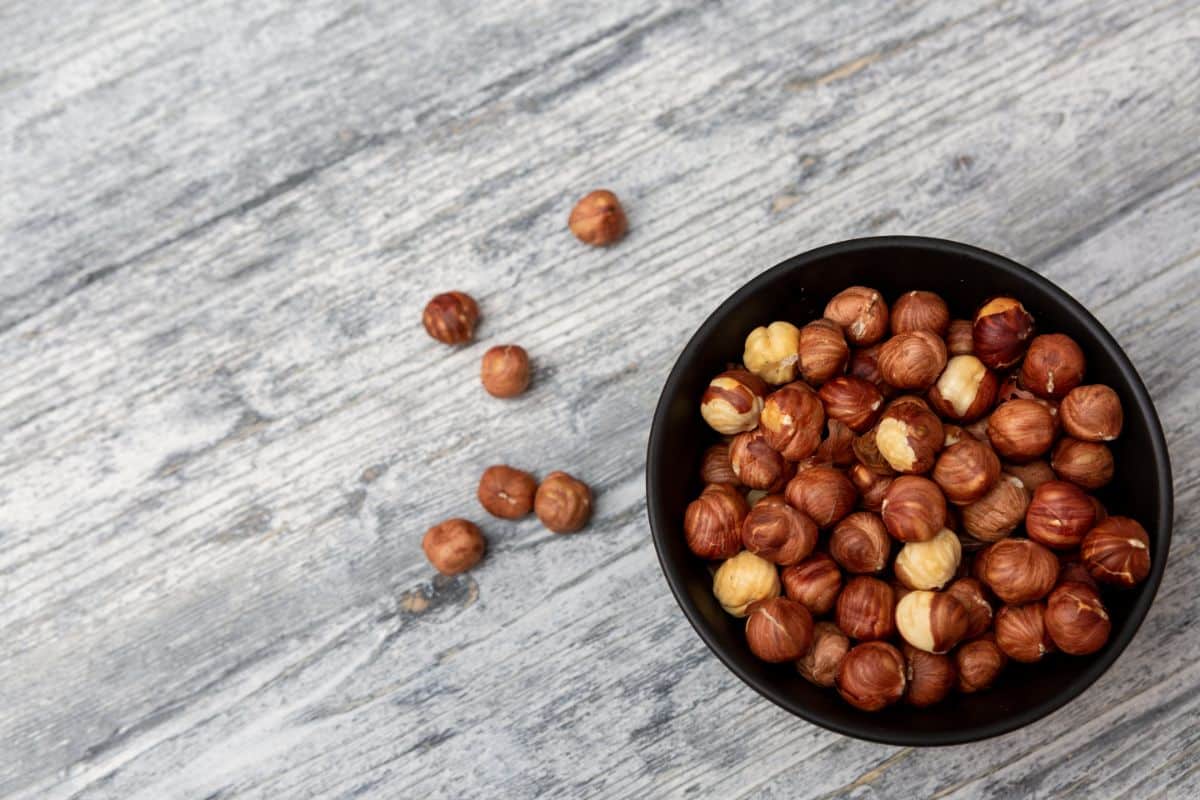 If you do not want to use your oven to roast nuts, the microwave is a useful alternative. The results will look different, but the taste should still be toasted. Place nuts on a plate in a single layer and heat them for between four and eight minutes, stirring regularly.
17. Make a Crunchy Taco Shell
Sometimes, you need a hard-shell taco, and all you have on hand is soft tortillas. If you find yourself in such a situation, never fear. You only need to fold a soft tortilla in half and place it in an empty glass. Microwave the tortilla for about 30 seconds until it is the texture of a hard-shell taco.
18. Revive Honey
It is common for honey to crystallize over time. While eating this honey is not harmful, many find the texture unpalatable. If you want to return the honey to its liquid texture, place it in the microwave at medium for 30 seconds at a time until you achieve the results you want. Stir the honey regularly to distribute the heat evenly.
19. Cook Dry Beans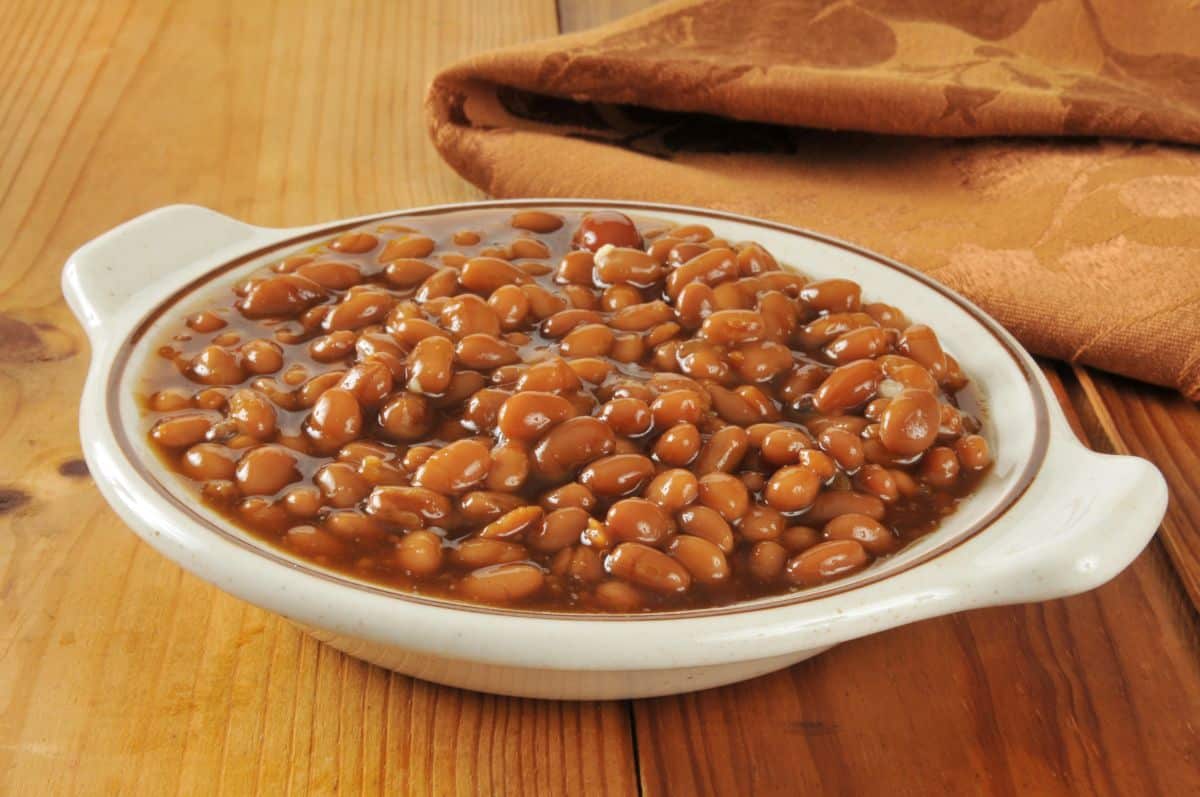 Soaking beans to cook them can take a long time. You can use the microwave to cut down on how long you have to wait until you can use them in a recipe. After washing your dried beans, add them to a dish with water and some seasoning. Microwave the beans at full power for around 10 minutes or until the beans boil.
Let the beans stand for an hour, covered with plastic wrap. Next, repeat the microwaving process. You may need to cook at medium power for another 15 minutes.
20. Preserve Your Fresh Herbs
If you have leftover fresh herbs, you can preserve them by drying them in a microwave oven. Clean and fully dry the herbs, lay herbs in a single layer on a paper towel, and microwave them for between 30 and 90 seconds. The herbs should be crisp.
21. Enjoy Corn on the Cob
The seemingly simple corn on the cob can take a long time to prepare. In a microwave, you can make corn on the cob in a few minutes. One or two ears of corn can take between three and five minutes, while three to four ears will need four to six minutes.
Final Thoughts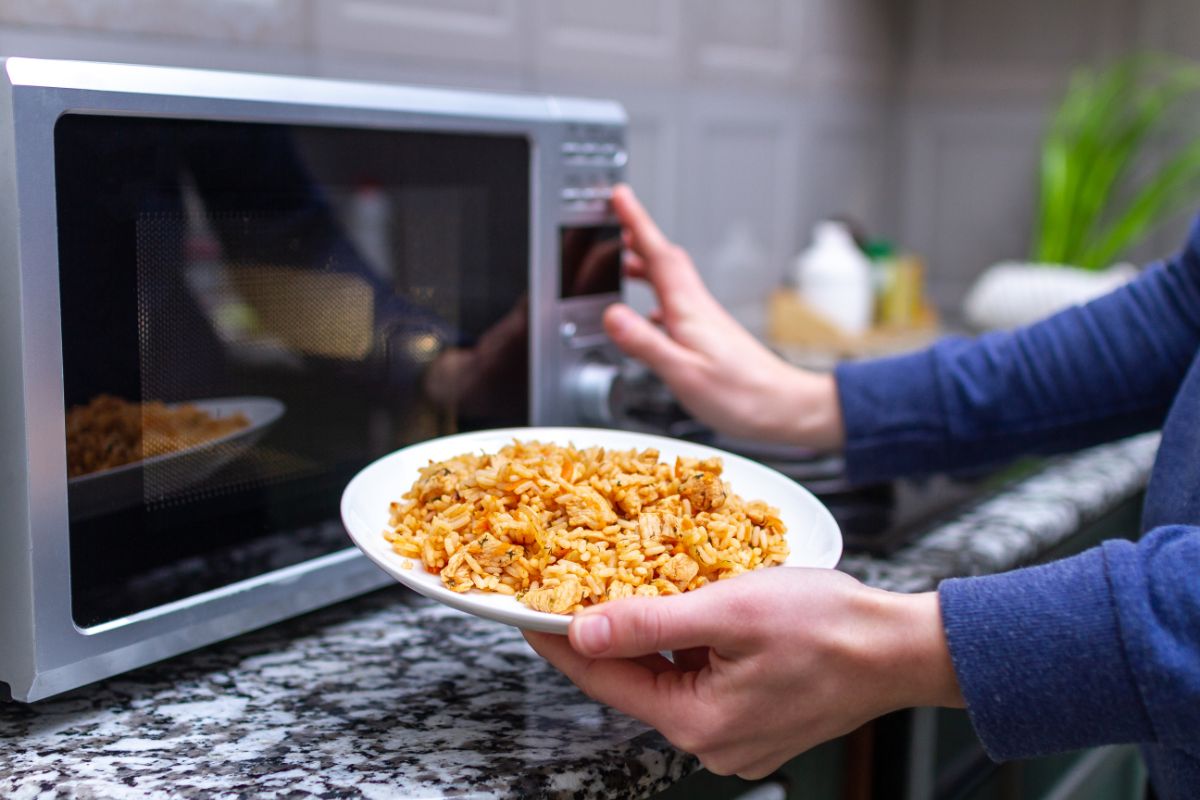 It is easy to relegate your microwave to a purely leftover heating machine. However, there are plenty of ways you can use your microwave in little ways to help yourself in the kitchen. Use these tricks to save yourself time and enhance your cooking experience.