Bamboo dishes are attractive, durable, and a great way to serve up your favorite meals. If you're planning on reheating leftovers for dinner, you may wonder: can you microwave bamboo plates?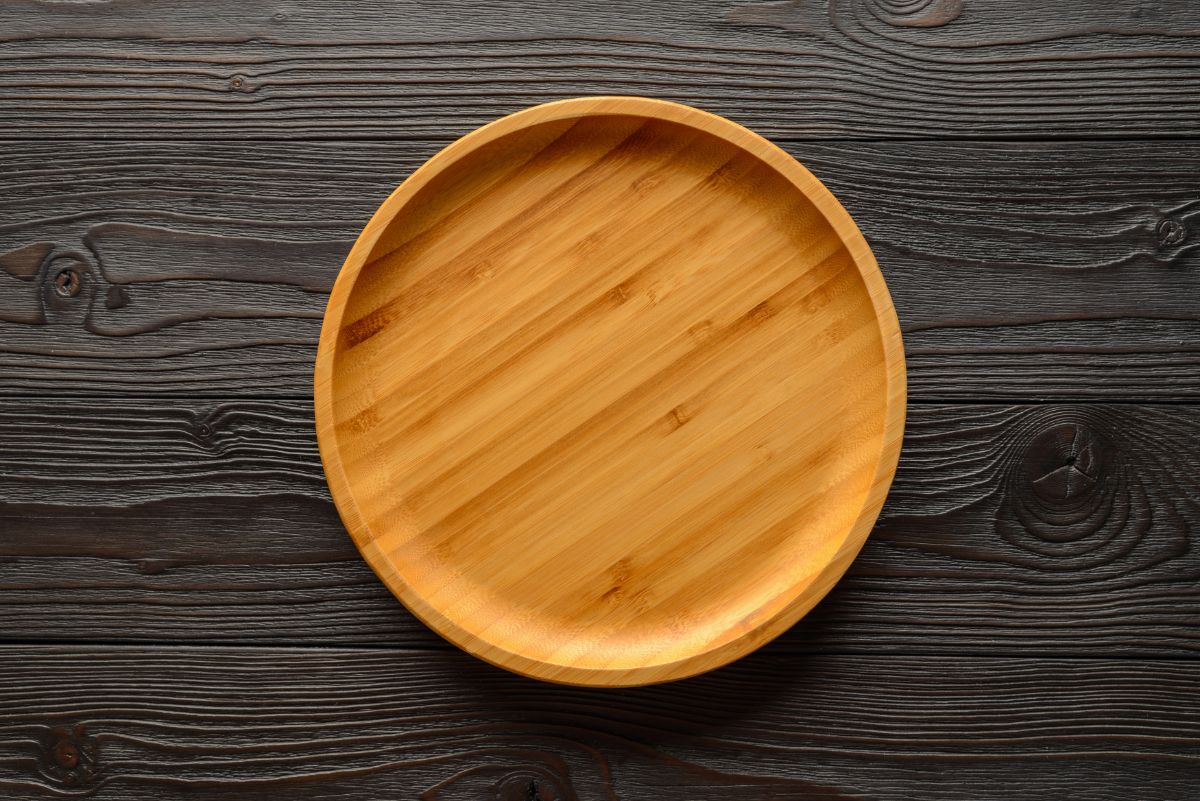 Read on to learn more about whether or not bamboo plates are microwave safe. You'll discover more about what happens when you put bamboo in the microwave and if plates can withstand the stress.
Jump to:
Can You Microwave Bamboo Plates?
Microwave plates might be durable, but they won't last long in the microwave. Most manufacturers recommend that you keep bamboo kitchenware out of the microwave, oven, and dishwasher to prolong its lifespan. Otherwise, you may end up causing irreparable damage to your favorite dishes.
Can You Microwave Other Bamboo Kitchenware?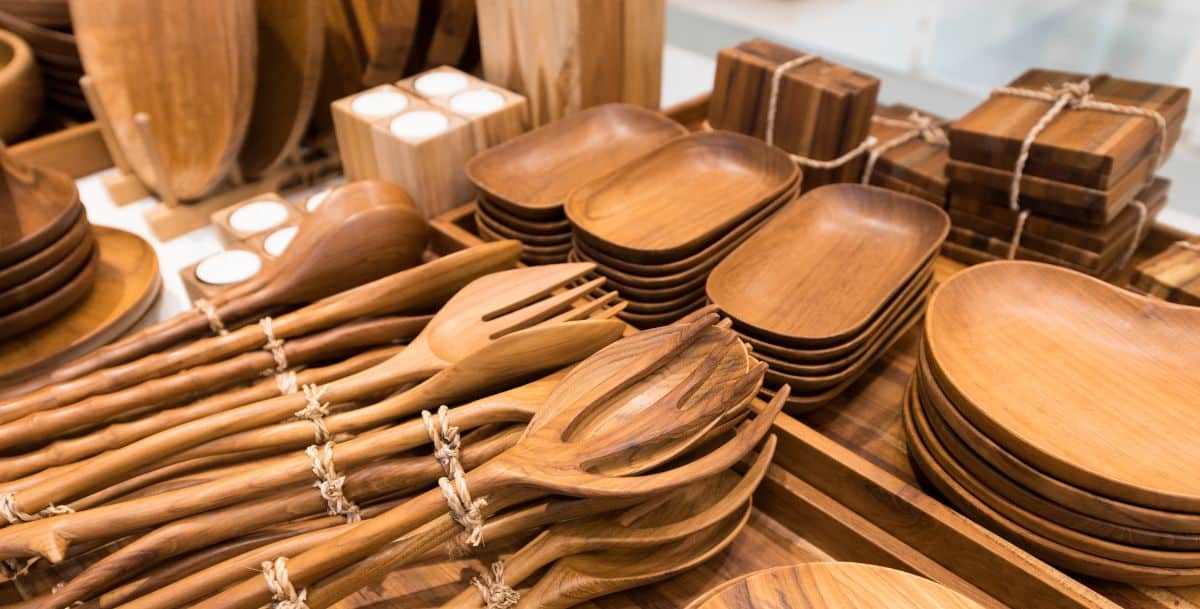 Like plates, other dishes made of bamboo shouldn't go in the microwave. Your microwave can destroy anything made of bamboo, regardless of shape or size.
Can You Microwave Bamboo Cups?
If you put bamboo cups in the microwave, you'll likely start seeing cracks in the material. As the damage worsens, cups lose their tight seal, and liquid can leak out. Even small cups such as shot glasses should stay out of the microwave.
Can You Microwave Bamboo Utensils?
Bamboo utensils won't damage your microwave the same way that metal ones will. However, while your microwave might fare just fine, your forks and spoons will likely suffer damage. They may become warped and misshapen, making them difficult to use properly. Forks may even become brittle and lose their prongs.
Can You Microwave Bamboo Lid?
Lids made of bamboo should not go in the microwave, as it can distort their shape. Even just one short microwave session can leave a lid too misshapen to fit its dedicated pot or bowl. Like other bamboo materials, you should avoid putting bamboo lids in the microwave, oven, or dishwasher.
What Happens When You Microwave Bamboo Plates?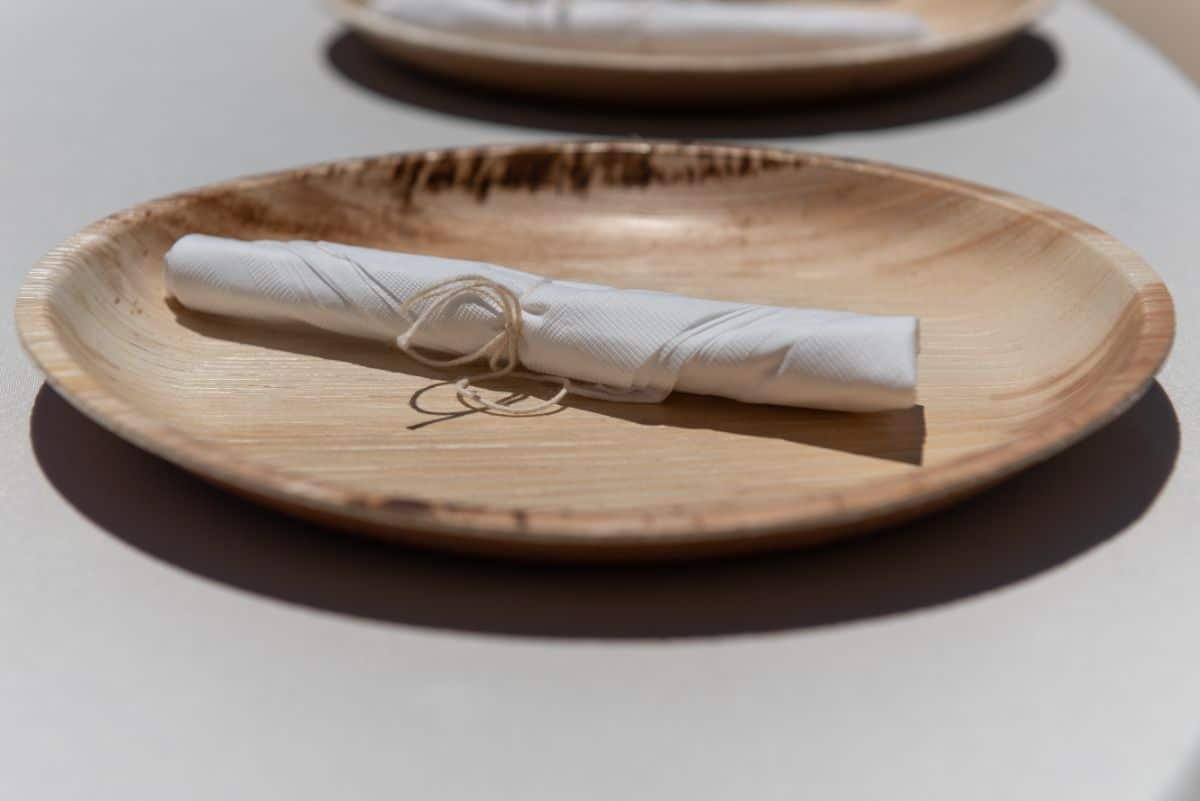 Most manufacturers don't consider bamboo plates to be microwave safe. Sticking bamboo in the microwave can not only ruin your dinnerware but may even potentially contaminate your food.
Drying
Microwaves heat food quickly by exciting water molecules rather than using traditional convection heat. While this is fine for food, it can damage organic materials such as hardwood or bamboo by causing evaporation.
Bamboo is a relatively dry type of wood but still contains moisture trapped in plant fibers. Without this moisture, bamboo can become brittle and prone to breaking. Most manufacturers recommend that you regularly oil bamboo plates and other products to keep them in peak condition.
When you place bamboo in a microwave, the material loses its moisture and dries out. With prolonged or repeated exposure, even a fresh coat of oil may not be enough to salvage a dried and damaged plate.
Warping
Microwaving bamboo won't always cause drying and breaking. Even if the bamboo retains its moisture, the material can still warp as water molecules get excited. Plates are especially prone to warping, as bamboo is often laid thin and flat.
Bamboo plates may go from flat to curved, wavy, or otherwise deformed after a microwave session. This new shape may make it difficult or even impossible to serve meals. Repeatedly microwaving a bamboo plate can make existing warping even worse.
Melting Glue
Most bamboo plates contain combined bamboo segments glued together before cutting and shaping. In most cases, this glue is nontoxic and food safe. However, low-quality dishes and other bamboo products may contain glue not safe for human consumption.
In most cases, the glue will remain solid and won't contaminate your food. However, microwaving plates can melt adhesives, putting your food at risk of contamination.
Glues that contain formaldehyde are especially dangerous. Even in small doses, it can cause irritation in the mucus membranes, respiratory system, and digestive system. Higher concentrations can lead to circulatory issues, coma, and even death.
Microwave-Safe Alternatives to Bamboo Plates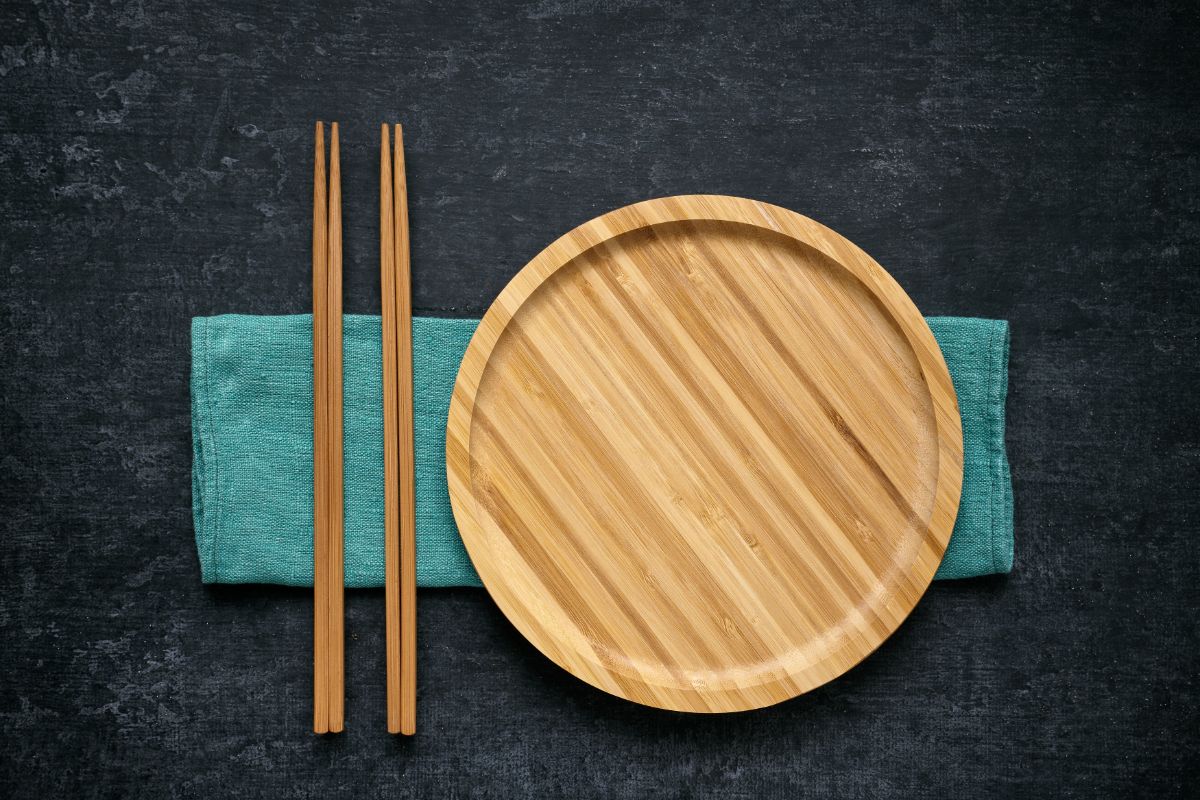 If you need to microwave your meal, skip the bamboo plates and reach for something made of a microwave-safe material. If you still want to serve food on your favorite bamboo dinnerware, you can always transfer it once everything is hot and ready to eat.
Glass or Pyrex
Glass is one of the most popular and widely available microwave-safe materials. You can find microwave-safe and heat-resistant glass plates that are safe when reheating your dinner.
Be aware that not all glassware is microwave safe, so it's important to check the manufacturer's recommendations before use. To be safe, it's best to look for borosilicate glass such as Pyrex since it's guaranteed safe for microwave use.
Porcelain
Most porcelain dishes are safe to use in the microwave. You can also microwave stoneware, which is often thicker and more durable than porcelain. Both are fired at a high temperature and have low moisture levels, making them resistant to conditions inside your microwave.
Silicone
Silicone dishware is a fairly new trend, but it's catching on quickly. Silicone is not only microwave safe but also dishwasher safe, heat resistant, and safe for the freezer. You can find plates made of silicone that are a safe alternative to bamboo materials when microwaving.
Paper
You may be surprised to learn that while wood and bamboo can't go in the microwave, paper is perfectly safe. Unlike a traditional oven, a microwave won't ignite paper or cause any significant damage. However, there may be some drying and warping. It's best to use only disposable, single-use paper plates in the microwave.
Wrapping Up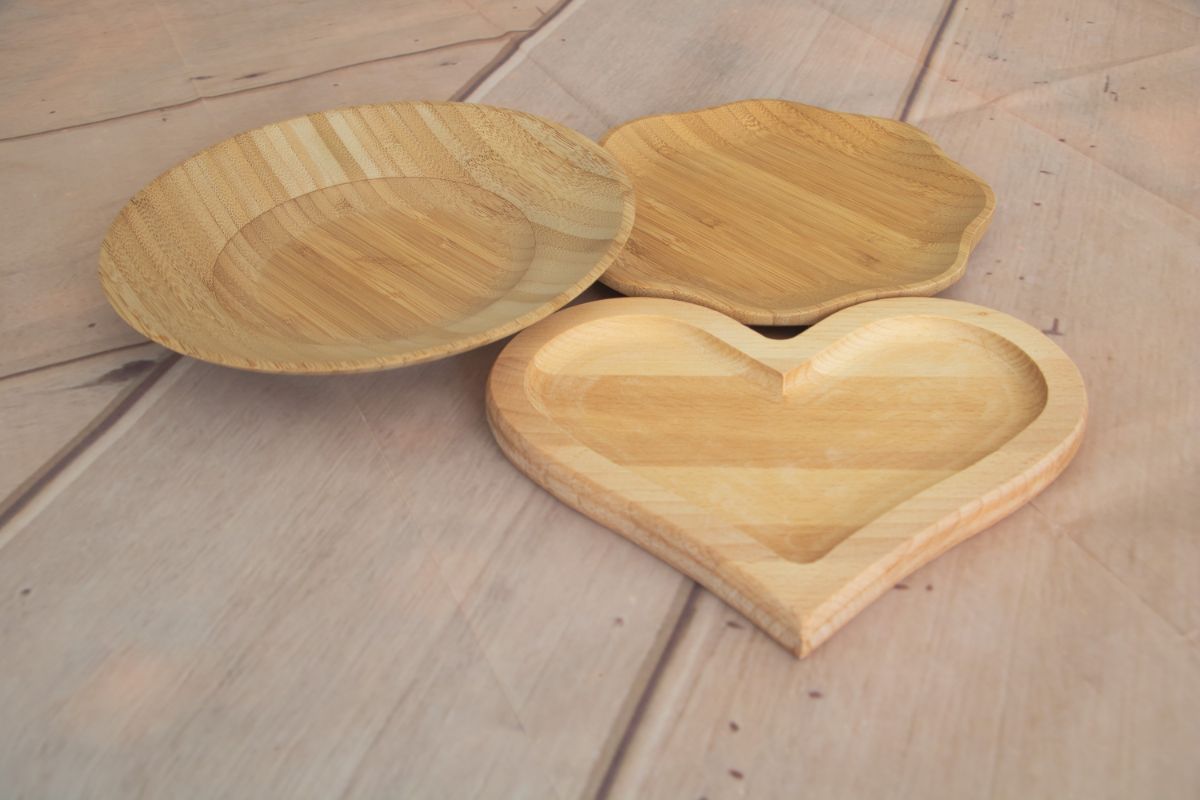 If you're trying to warm up a frozen dinner or reheat some leftovers, you may ask: can you microwave bamboo plates?
In almost all cases, it's best to avoid putting bamboo dishes such as plates in the microwave. It can dry, warp, or otherwise damage materials beyond repair. Microwaving bamboo dishes with toxic glues may even pose a risk to your health.
If you need to use the microwave, it's best to use a safe material such as glass or silicone. Once your food is hot, it's safe to serve on your favorite bamboo dinnerware.