Although everything about eating out of a wooden bowl is worthwhile– the natural biodegradable material, tactile satisfaction, and long-lasting durability; It is not beneficial or safe to put wood into a microwave.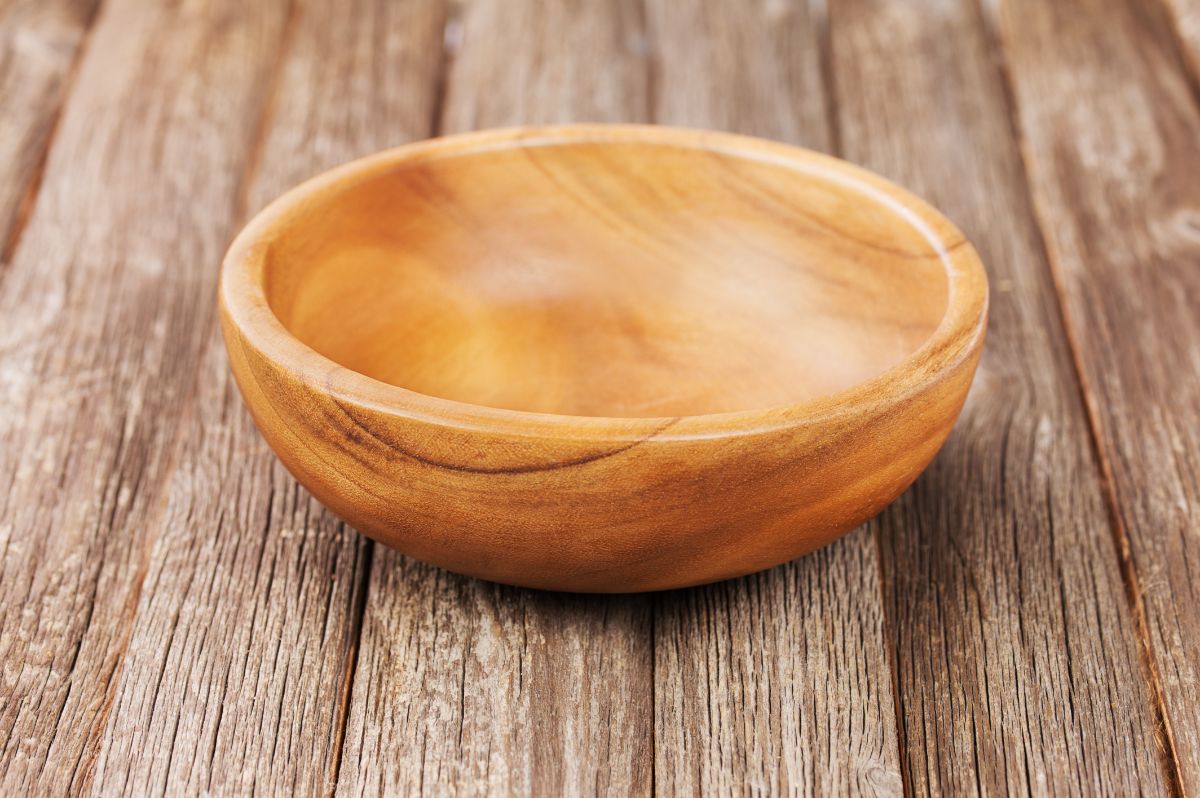 Microwaving wood in a microwave poses a severe risk to your health, home, and the integrity of your woodware. So no matter the type of wooden bowl, check out these Do's and Don'ts to help preserve the life of your favorite piece of wood crockery.
Jump to:
Don't Put Your Wood Crockery Into a Microwave
Wood kitchenware is food-safe, not microwave-safe. Wooden kitchenware contains food-safe oil that seals and protects the wood from dangerous bacteria commonly found on plasticware. In addition, wood typically contains organic antibacterial and antifungal characteristics.
However, the oil seal finish is not microwave-safe. Furthermore, premium oil seals will not protect the wood from microwave heat temperatures. The microwave demands power without traditional heating elements like a conventional oven.
Unlike the oven, which uses heating coils to generate heat directly over your wooden crockery, the microwave uses electromagnetic waves that vibrate the water in your food and wood, which can cause the wood to expand and overheat quickly.
In addition, the vibrating water molecules can creep between the oil seals, expand the wood, dry, and crack the wood.
Keep your wooden bowls and plates away from scorching temperatures, including the microwave, oven, and dishwasher.
Do Season Your Wooden Bowl Regularly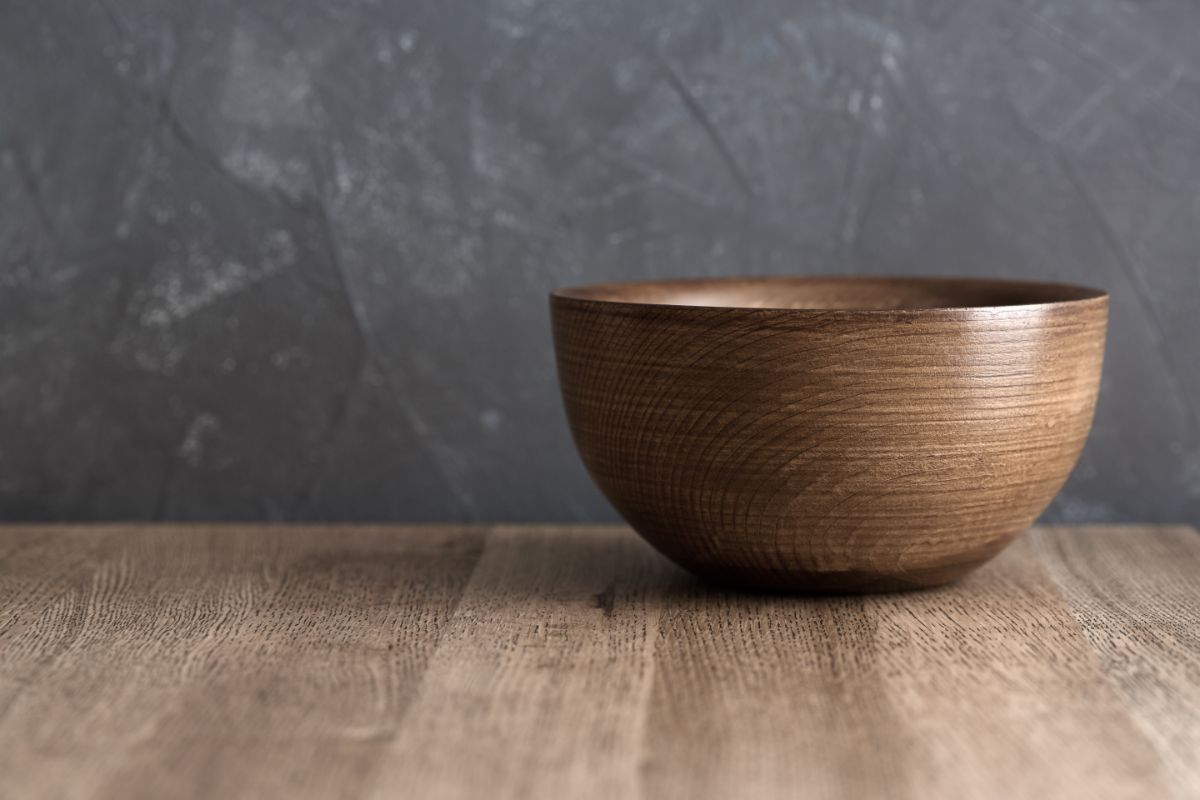 Like all fine crockery alongside cast iron and stoneware, wooden crockery requires regular seasoning to preserve the structure and integrity. And aside from the nasty oil residue from salads and fatty food dishes, the regular seasoning will keep your woodware beautiful.
First, preheat your oven on low and line a baking sheet with parchment paper to catch the oil dripping from the woodware. Aluminum foil serves as a great alternative to parchment paper. However, it is crucial to be mindful of extreme heat reacting with the wood.
Second, after the oven has reached preheat, turn the oven off and place the woodware in a position for the oil to drip down. For example, a wooden bowl, plate, or cutlery would face the baking sheet.
Third, let the oil drip onto the baking sheet for about an hour until the wood appears dry. Finally, remove the wood from the oven and the oil residue with a paper towel.
Next, use a paper towel to apply a food-safe sealant, conditioner, or mineral oil and massage the oil onto the wood.
Let the oil penetrate for 20 minutes, and remove leftover mineral oil with a clean paper towel.
Lastly, wash the wood crockery with mild soap and warm water, and leave it to air dry. Never wash wood in a dishwasher. The wood will swell, warp, and crack over time.
Don't Wash Your Woodware In The Dishwasher
Woodware is not safe in the microwave or the dishwasher. Although it may seem harmless to put your woodware in the dishwasher, especially if you are in a hurry, over time, the dishwasher will surely destroy and warp your favorite crockery.
Unlike handwashing woodware, the dishwasher is on a cycle that will drench the wood with water, moisture, and heat. And this perfect cleansing recipe whips up the heavy-duty swells, cracks, warps, and distortions.
Woodware that you should not place in the dishwasher includes:
Salad Bowls, plates, cheese stands, etc.
Cutting Boards
Utensils: spoons, spatulas
Carving tools with wooden handles
In addition, despite how biodegradable and wood-friendly your dishwasher is, detergent may pose a significant threat to your woodware. Instead, preserve your woodware easily by hand washing with mild soap and warm water and towel drying thoroughly.
Do Give Your Woodware Frequent TLC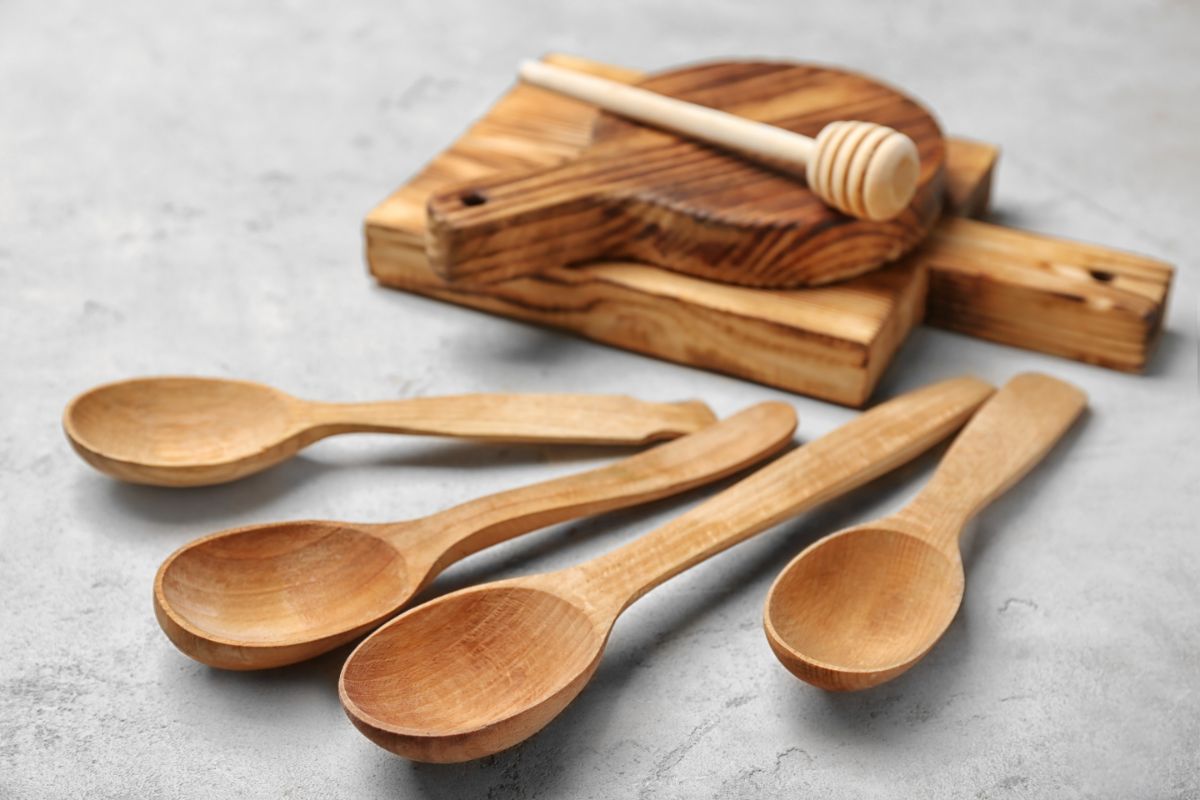 As cliche as it may seem, woodware deserves tender loving care just as an heirloom metal or stainless steel crockery and cutlery would. And that includes storing it in a safe space.
Woodware should not sit in a pantry that has a water heater inside or a dark cellar that's dark and wet. Instead, they lay in a cool, dry place with a low risk of moisture damage.
Dark, cool, and dry locations describe an area of storage consistently at room temperature between 40F and 77F with approximately 80% or less humidity. However, if you live in the hotter parts of the world, you should consider other nooks that are not hot in the home.
Areas of the home that tend to be cool and dry include:
Traditional cool Cupboards
The insulated pantry
Cellar black away from direct sunlight
Inside thoroughly ventilated Cabinets
You should avoid storing your wood in hot areas, including kitchen countertops, fridge tops, and shelves with direct sunlight exposure and high humidity. In addition, humid areas can opt for a chemical absorbent dehumidifier to control humid air that comes in the form of gel, cartridge, and powder.
Do Not Deter From Woodware
Although woodware may seem high maintenance, it is worth every penny for your health and the planet. Woodware is organic and natural, with minimal chemical processing commonly used to form silicone and plastic wares.
Woodware does not contain microplastics that do not decompose. Instead, wood products produce low carbon footprints that support a healthy planet.
In addition, wooden products do not contain microplastics that carry harmful toxic substances such as Benzene and VOCs that leak into your food through ingestion or inhalation– even if you accidentally microwave your wood.
Wood may not be safe for the microwave, but it is safe for your body.
Frequently Asked Questions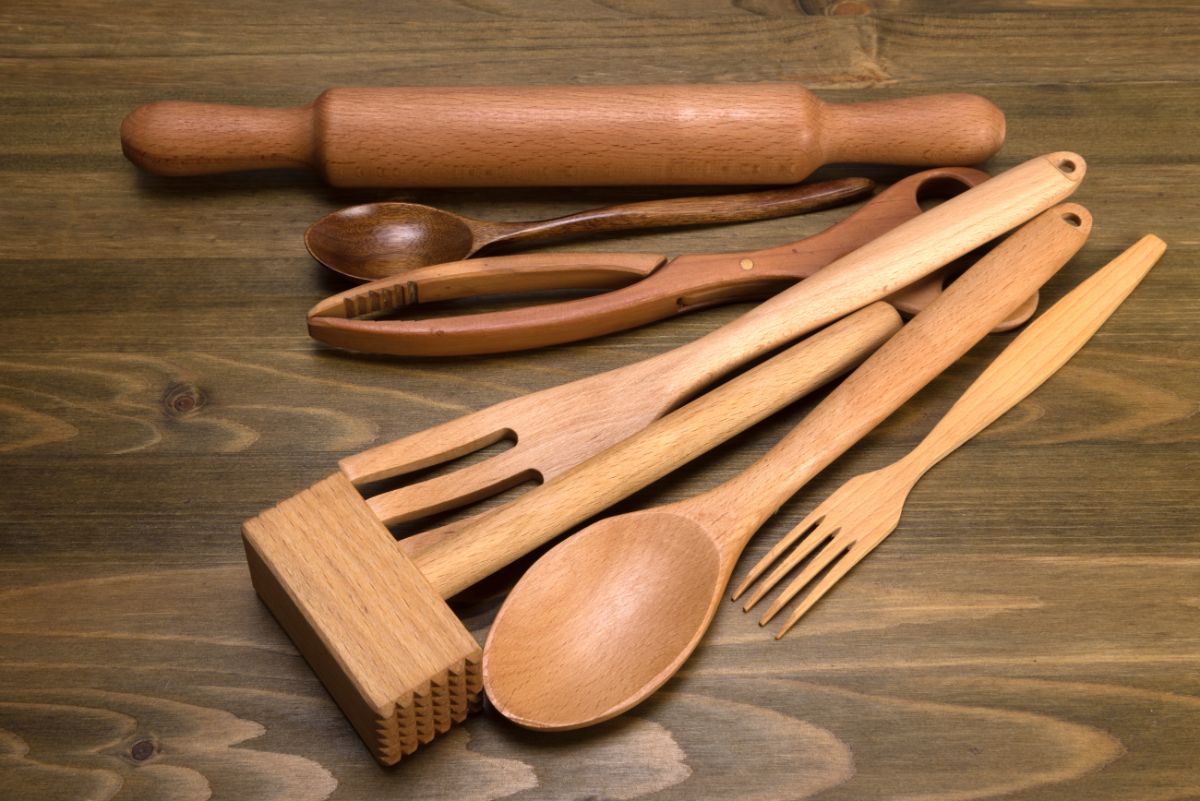 Do you still have questions about the Do's and Don't of placing wood in the microwave? Then, check out these common frequently asked questions to help guide your woodware care.
Are wood bowls food safe?
Yes, wood bowls are food-safe if they contain wood from poisonous trees. Woods that contain toxic properties include Alder, Beech, Birch, Red Cedar, Elm, Rosewood, Willow, and many others.
Before purchasing any woodware to use for food, double-check the type of wood used to craft what you plan to place a meal inside. The last thing you want is an allergic reaction to eating out of a wooden bowl designed for decor instead of dinner.
Is it safe to dry wood in a microwave?
Yes, it is safe to dry woodware in a microwave for a short time. However, do not heat wood for long periods at a time due to the risk of fire and woodware damage.
It is safe to dry woodware in the microwave for cycles lasting up to two minutes with supervision. However, it is wise to avoid putting wood in the microwave.