Eggs are a classic breakfast food. They contain vitamins and protein that give you enough energy to start your day off right. The egg whites surrounding the yolk especially are packed with nutrients.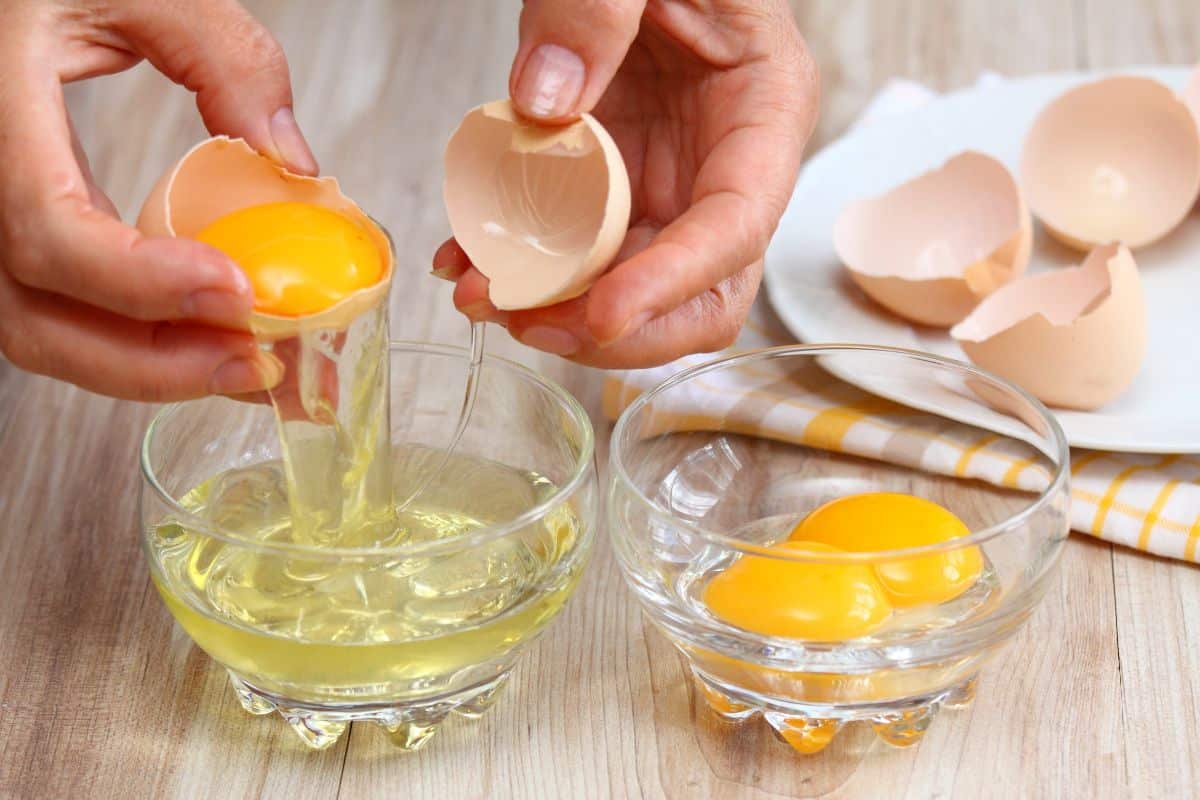 Not everyone has enough time in their mornings to stand at the stove and prepare a fried egg or an omelet. If you need a quick and satisfying breakfast, try microwaving your egg whites. This time-efficient method tastes just as delicious.
Jump to:
Can You Microwave Egg Whites?
In most conditions, you can microwave egg whites. Cooking egg whites in the microwave takes only a few minutes at most. Simply heat the egg whites in 30-second intervals until they cook thoroughly.
For some variety and extra flavor, add toppings like veggies and cheese. Many recipes online provide microwaved egg white variations, such as this one for egg white-based oatmeal.
What is the Easiest Way to Microwave an Egg White?
The simplest way to make egg whites in a microwave is with a mug.
Pour your desired amount of egg whites into a mug.
Whisk your egg whites with a fork until well combined.
Place the mug in the microwave and cook for 30-45 seconds.
Check your eggs, giving them a light stir.
Place them back in the microwave and continue heating in 30-second intervals until cooked.
Add your toppings of choice and enjoy!
You could also use a microwave-safe bowl for this method instead of a mug.
What Types of Egg Whites Can You Microwave?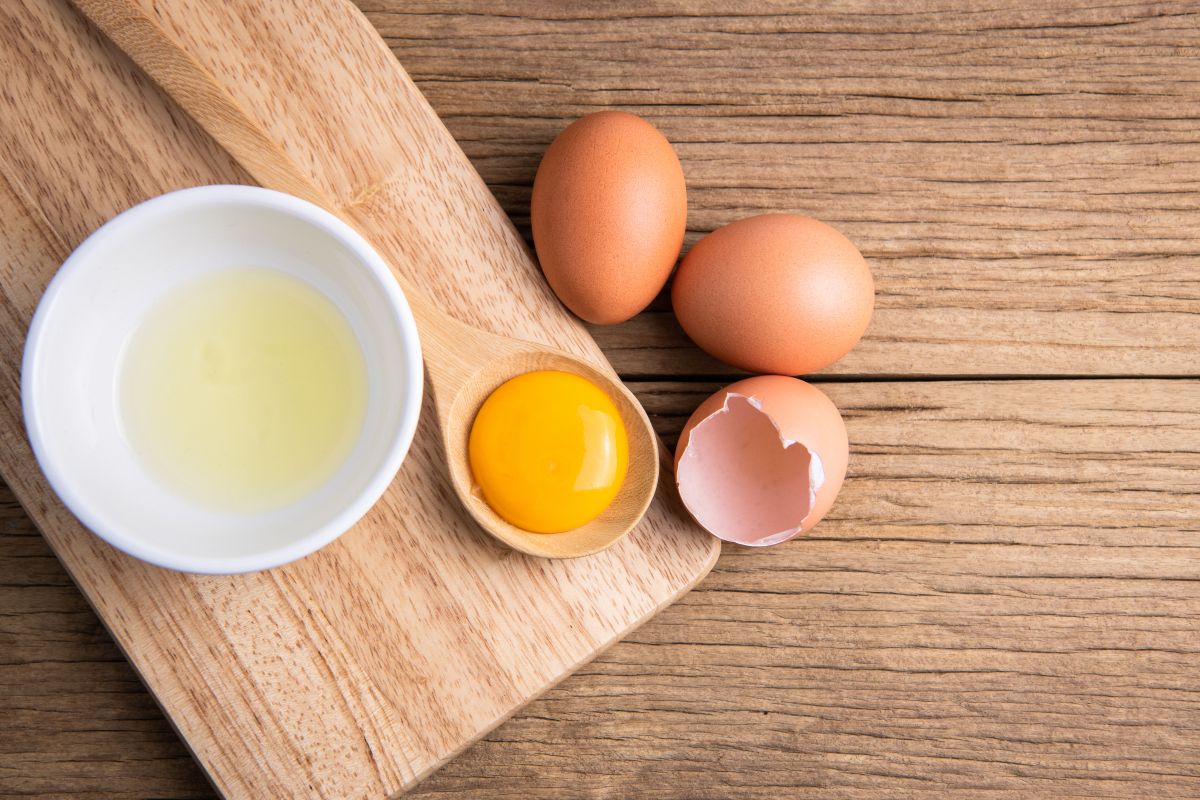 You can cook most varieties of egg whites in the microwave. However, each kind requires different directions. Below are the three most common types of egg whites and how you should (or should not) microwave them.
Liquid Egg Whites
You can microwave liquid egg whites. Liquid egg whites typically come packaged in a carton from the grocery store. This product is closest to the white you see when cracking open an egg. There are no added ingredients.
Carefully watch the liquid egg whites when microwaving to prevent splatters or overcooking. Overheating egg whites changes the texture from soft and silky into tough and rubbery, which is not very appetizing.
Egg White Beaters
You can also microwave egg white beaters. These beaters are a little different than liquid egg whites, containing extra ingredients like milk, salt, and sugar. These added ingredients make the cooking experience easy.
If you use egg white beaters, use a nonstick bowl or cooking spray, as they tend to adhere. Let the egg beaters cool for a few minutes before digging in.
Eggs in Shells
If you use whites from eggs, you should crack the egg out of its shell first. Do not microwave any shelled eggs because they may explode. Microwaves heat objects fast, and the steam builds up pressure beneath the shell. This pressure cannot escape, which is why it could explode.
If you would like to try cooking an egg in a microwave, submerge it in a cup of water to help prevent any risk of explosion.
Wrap Up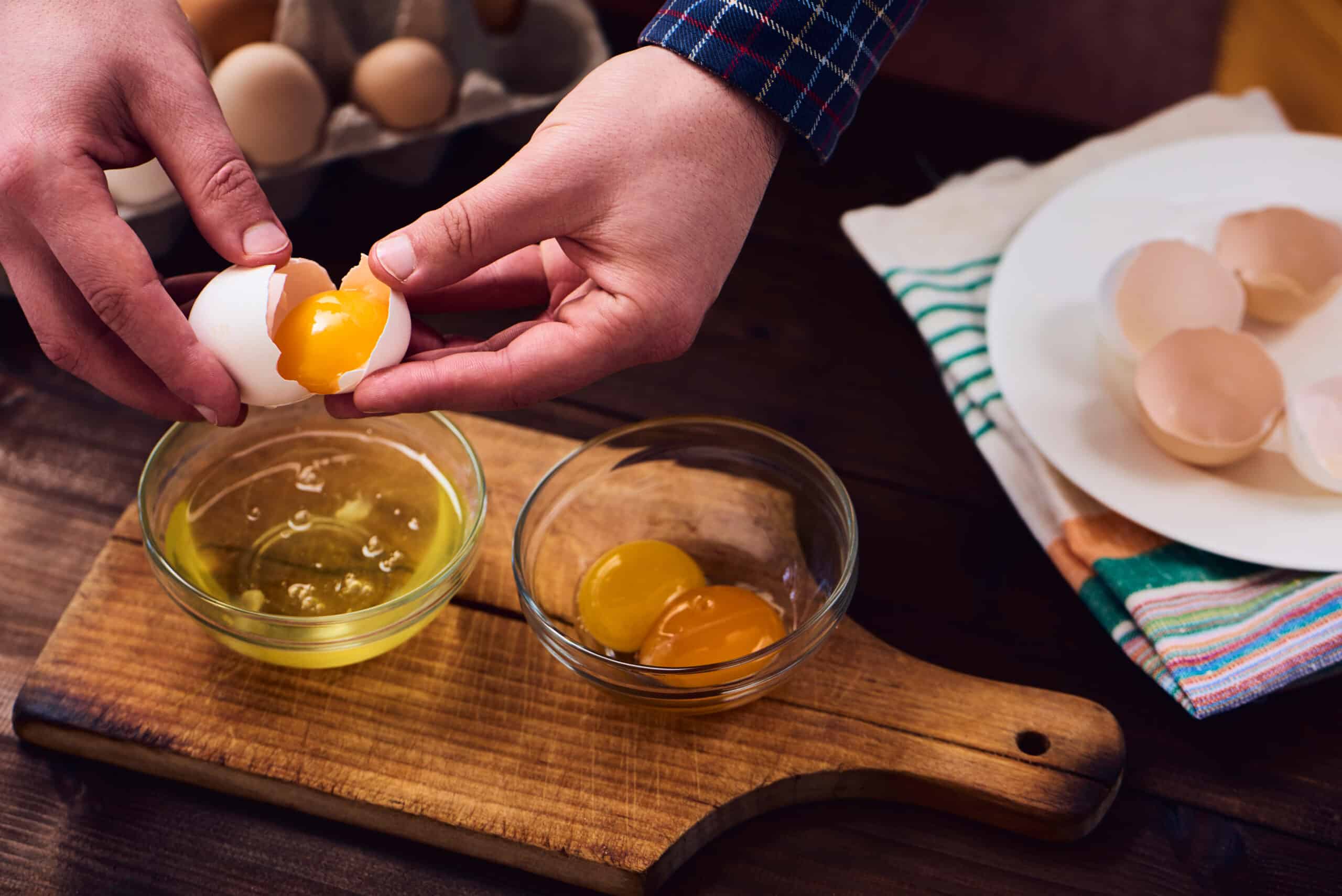 Yes, you can microwave egg whites. Just be certain to take care when doing so. Be aware of overheating, splatter, and any extra ingredients added when microwaving. In no time you'll have a delicious breakfast!