It's a question that has probably crossed your mind if you have many ceramic items: can you microwave pottery? The answer is yes, but with a few caveats. In this article, we'll explore the best way to microwave pottery so it doesn't break or get damaged.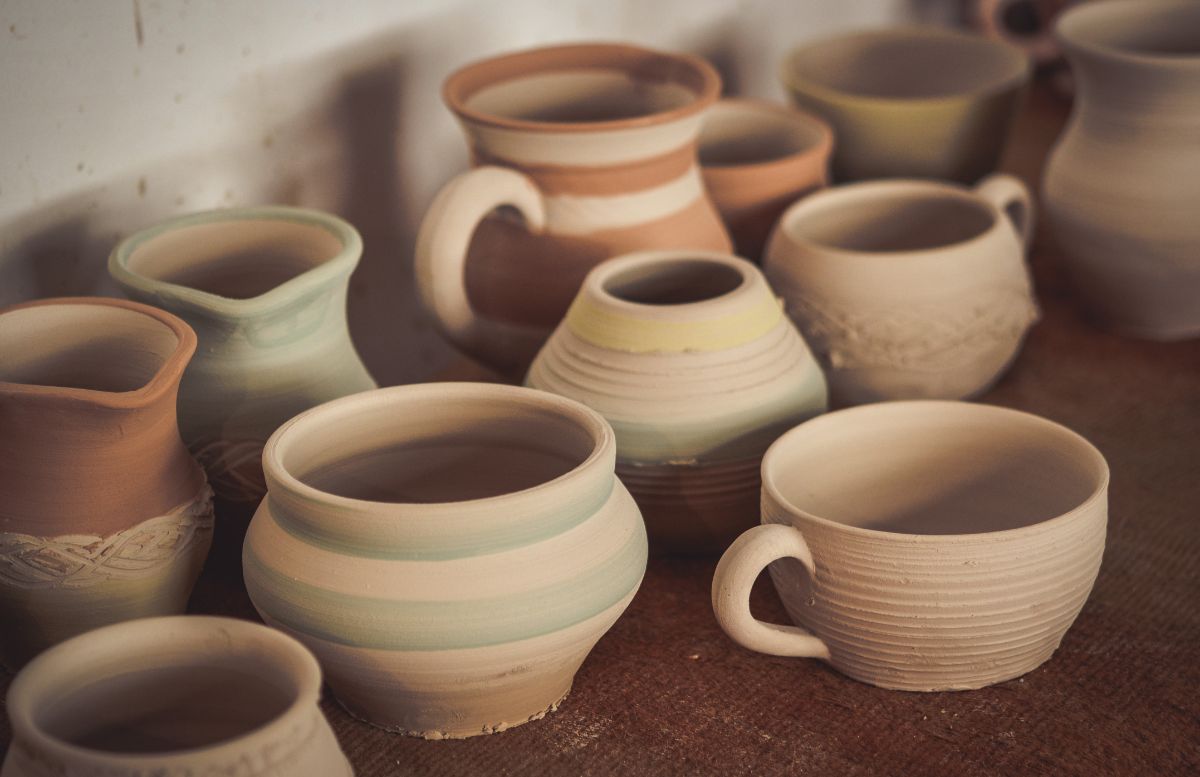 If you want to know more, keep reading to satisfy your curiosity!
Jump to:
Can You Microwave Pottery Safely?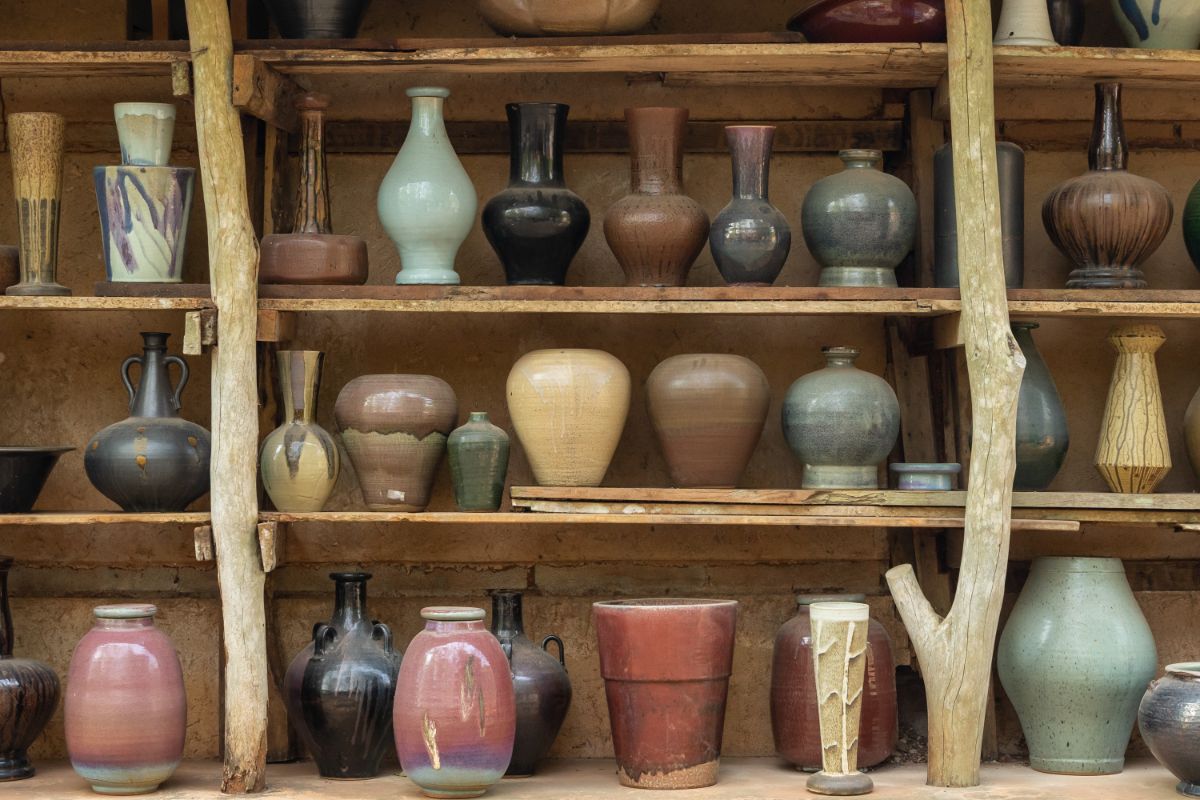 The answer is almost always yes. Safely microwaving pottery will depend on the type of clay used and any added glazes. A glaze is a smooth, glossy coating that the manufacturer applies to the surface of ceramic ware.
Glaze consists of a combination of materials like silica, alumina, and fluxes. The manufacturer will fire the glaze at a high temperature, which creates a hard, durable finish.
The glaze does not necessarily impact the microwave safety of ceramic ware. However, certain glazes may contain lead or other materials that could be harmful if heated.
Therefore, it is always best to check with the manufacturer or retailer before using any ceramic product in the microwave.
What Happens to My Pottery When I Put It in the Microwave?
Microwaves heat food by using electromagnetic waves. Electromagnetic waves are a type of energy you can use to heat things.
Microwaves use these waves to create heat by causing the water molecules in the food to vibrate. The vibration is what makes your food hot. The pottery contains little to no moisture, which is why the food should heat up but not your plate.
Is Clay Microwave Safe?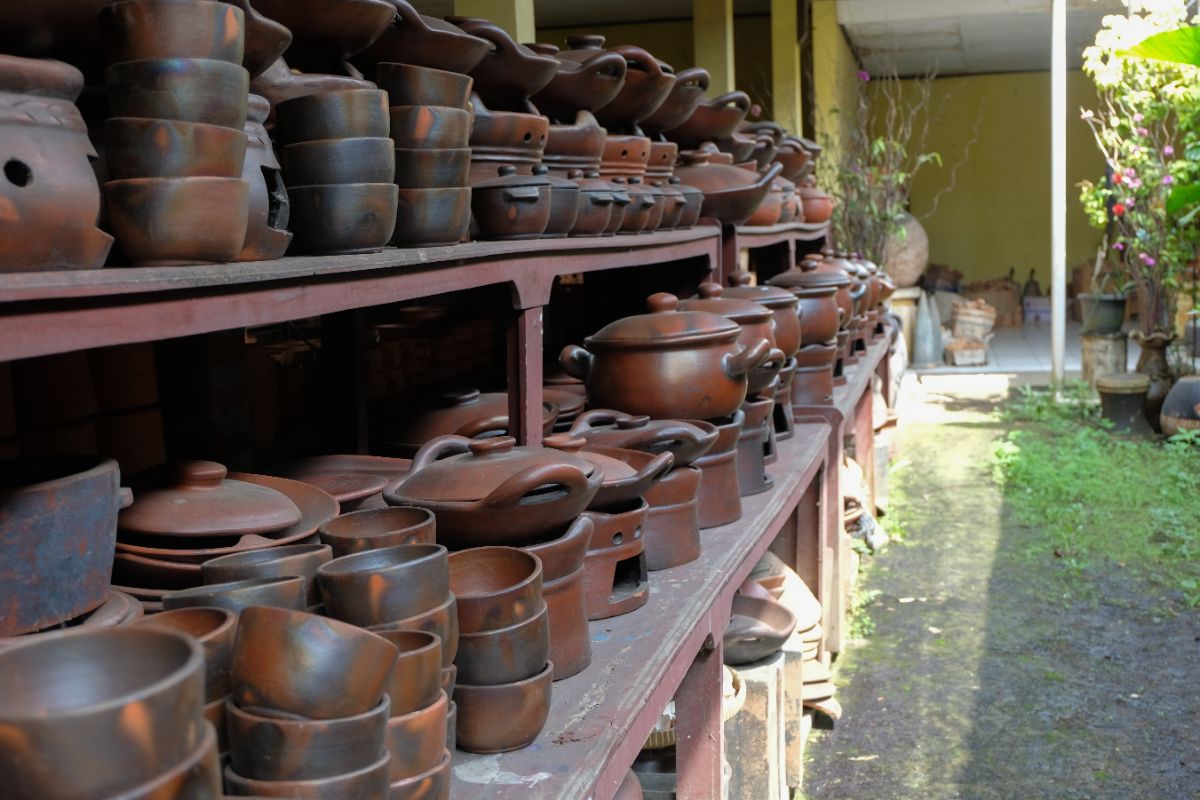 Not every piece of clay is equal, meaning that some are better suited for the microwave than others. There are many different types of clay used in ceramics, each with unique properties and uses.
The most common types of clay used in ceramics are earthenware, stoneware, porcelain, and bone china.
Earthenware is the least refined type of clay and is great for everyday items such as plates, bowls, and mugs. Manufacturers fire earthenware at a lower temperature than other types of clay. The process makes it less durable and more susceptible to chipping and cracking.
Stoneware is a type of clay that manufacturers fire at a higher temperature. This technique makes it more durable and less likely to chip or crack. Stoneware makes great cookware and dinnerware.
Porcelain manufacturers fire it at an even higher temperature than stoneware, making it the most durable type of clay. Porcelain makes great high-quality items such as vases, figurines, and dinnerware.
Bone china is clay made from bone ash. Factories fire it at a very high temperature. Bone china is the most expensive type of clay due to its rarity and the fact that it is for high-end items such as figurines and dinnerware.
Earthenware clay and stoneware clay are fine for you to microwave, as they are non-porous and have a high tolerance to heat.
On the other hand, porcelain clay is not recommended for microwaving, as it is more delicate and prone to cracking. In general, it is always best to err on the side of caution and consult the manufacturer's instructions before microwaving pottery.
With a little care and attention, you can safely enjoy your favorite dishes without worry!
How Do I Know if My Pottery Is Microwave Safe?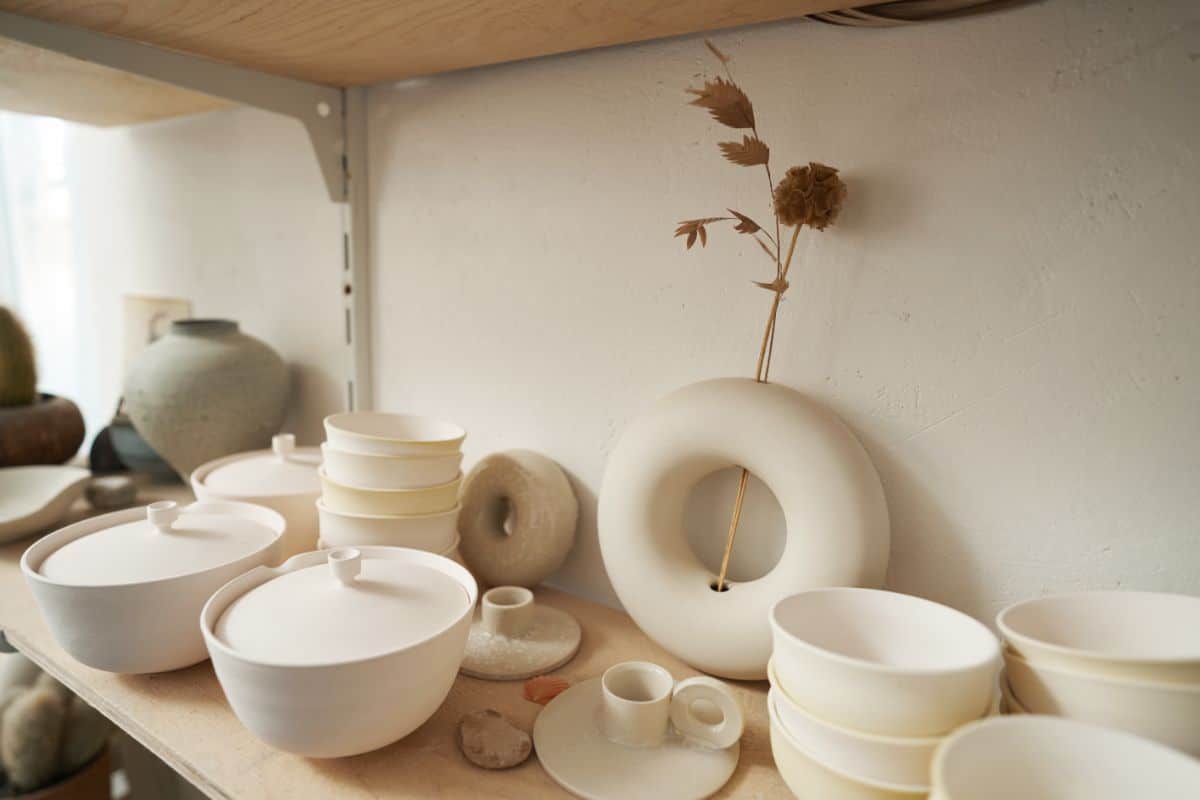 You can use a few ways to test whether or not your pottery is microwave safe. One way is to put a cup of water in the microwave next to your piece of pottery. If the water heats up and the pottery stays cool, then it is most likely safe to use in the microwave.
The water content in a material can impact how that material responds to microwaves. For example, if you were to microwave a dry sponge, it would heat up and eventually catch on fire.
However, if you wet the sponge first, it would not heat up as quickly and would be less likely to catch on fire.
Water absorbs microwaves and helps to dissipate the heat. Therefore, when microwaving something, it is important to consider the water content to ensure that the material does not get too hot and become a fire hazard.
Another way is to put the pottery in the microwave and heat it for one minute. If it becomes warm or hot, it may be more likely to crack.
Finally, you can check the bottom of the pottery piece to see if there is a symbol that indicates it is microwave safe. You can usually tell if a piece of pottery is microwave-safe by looking for a label or symbol on the bottom of the dish.
If you see a circle or square with wavy lines inside, that means it's safe to use in the microwave. You can find microwave-safe pottery dishes and bowls at most kitchenware stores.
Are there any Risks Associated with Microwaving Pottery?
When microwaving pottery, you risk shattering it if it is not properly heated. It is important to avoid using too much power when microwaving pottery and to make sure that the pottery is evenly heated.
You also run the risk of fire if you overheat the pottery. Always supervise pottery that is being microwaved, and never leave it unattended. If the pottery does shatter, immediately remove all shards from the microwave.
Other than keeping an eye on overheating, it's usually safe to microwave your ceramics because the clay is non-porous and won't absorb any bacteria or toxins. The glaze on the ceramic is also impermeable, so it won't leach any chemicals into your food.
Plus, the high temperatures of the microwave will kill any bacteria that might be present. So go ahead and nuke your coffee mug or plate – it's perfectly safe!
Microwave Pottery with Peace of Mind
Can you microwave pottery? Yes, as long as you take precautions. Microwaving pottery is a safe way to heat food. So, if you're looking for an easy way to heat your leftovers, give microwaving pottery a try. You may feel surprised at how well it works.