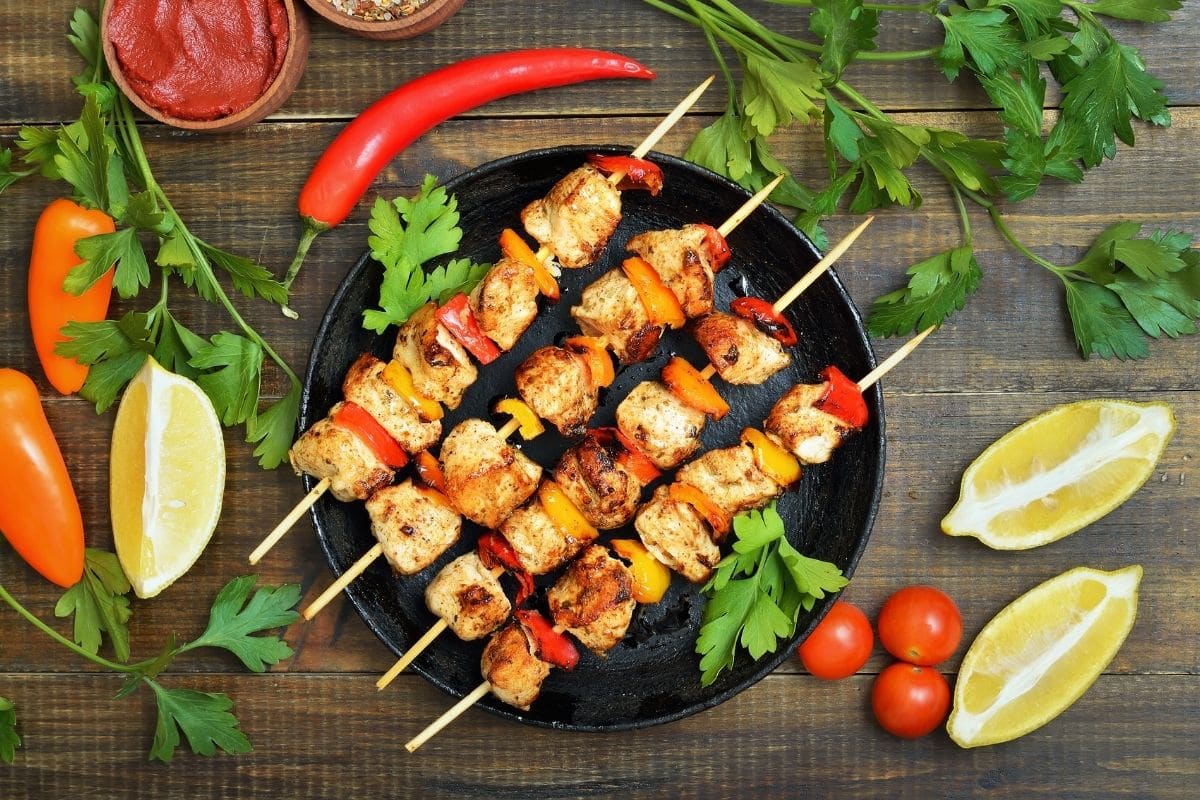 If you've ever cooked kebabs and then wanted to reheat them later, this has probably occurred to you.
You don't want to remove the food off the sticks, so can you microwave the kebab sticks too? Yes! As long as they're not metal.
To be sure your kebab sticks are safe for the microwave, the main thing to consider is that they are either wood or microwave-safe plastic. Metal screws or kebabs can't go in a microwave.
Before you throw your kebabs in the microwave, however, we'll go over some safety tips first.
Safely Microwaving Your Kebab Sticks
So, when you're ready to microwave your kebabs, you have a couple of steps to take to make sure that your food warms nicely without causing any problems.
For plastic skewers, you don't have to worry about microwaving them as they will heat just fine. Simply stick your kebabs on a microwave-safe plate and heat for a minute or two until warm to the desired temperature.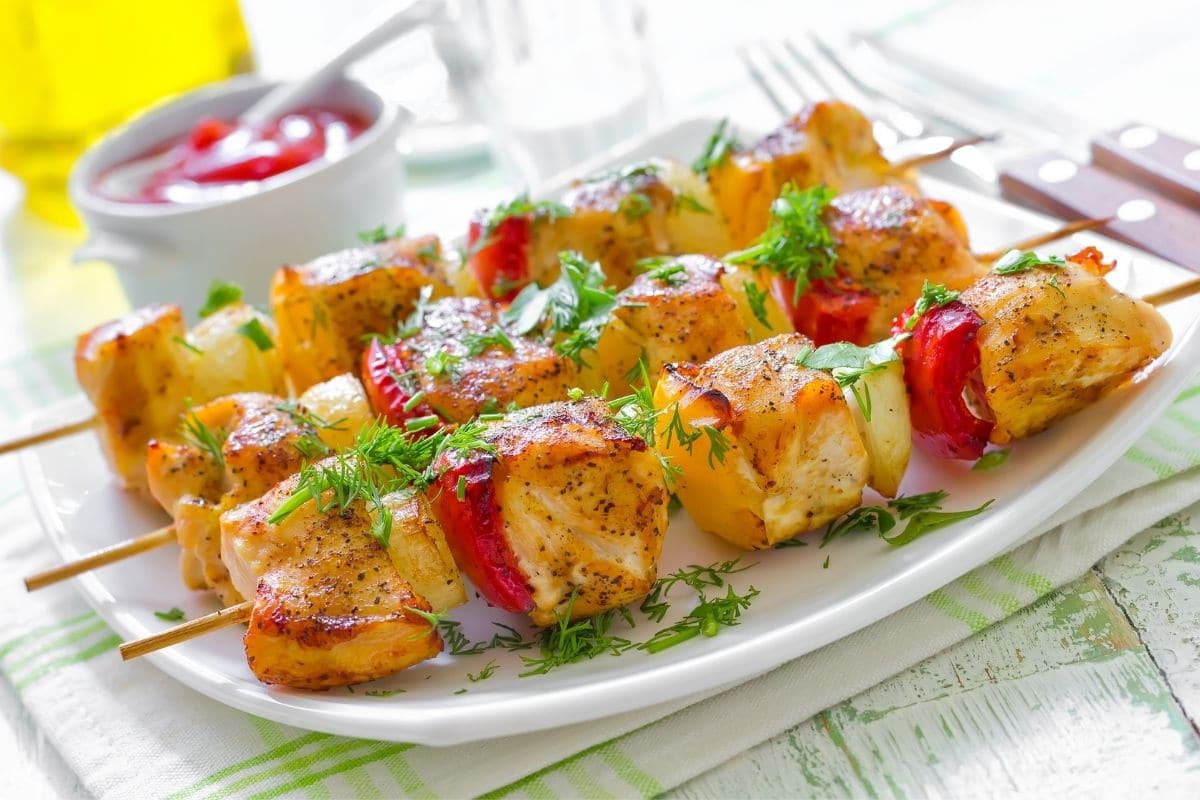 For wooden skewers, there is a chance that if cooked for too long that they may catch fire in the microwave. There are two ways to avoid this.
The primary way, and the one you'll likely be using in the case of reheating your kebabs, is to cook in short intervals so that the skewers don't heat up enough to catch fire.
A second method that is used to treat the skewers, so they don't light is to soak them in water. The moisture will soak into the wood and prevent it from catching fire.
If you're just warming up some leftovers, the risk of starting a fire in your microwave is relatively low, just don't accidentally microwave your wood kebab sticks for 10 minutes instead of 1.
Can You Microwave Kebab Sticks - Wrapping Up
That's all, folks. Now you know some of the ins and outs of properly microwaving your kebab sticks.