Do you make pasta dishes often but don't like having to wait for the water to boil before you can start cooking your pasta?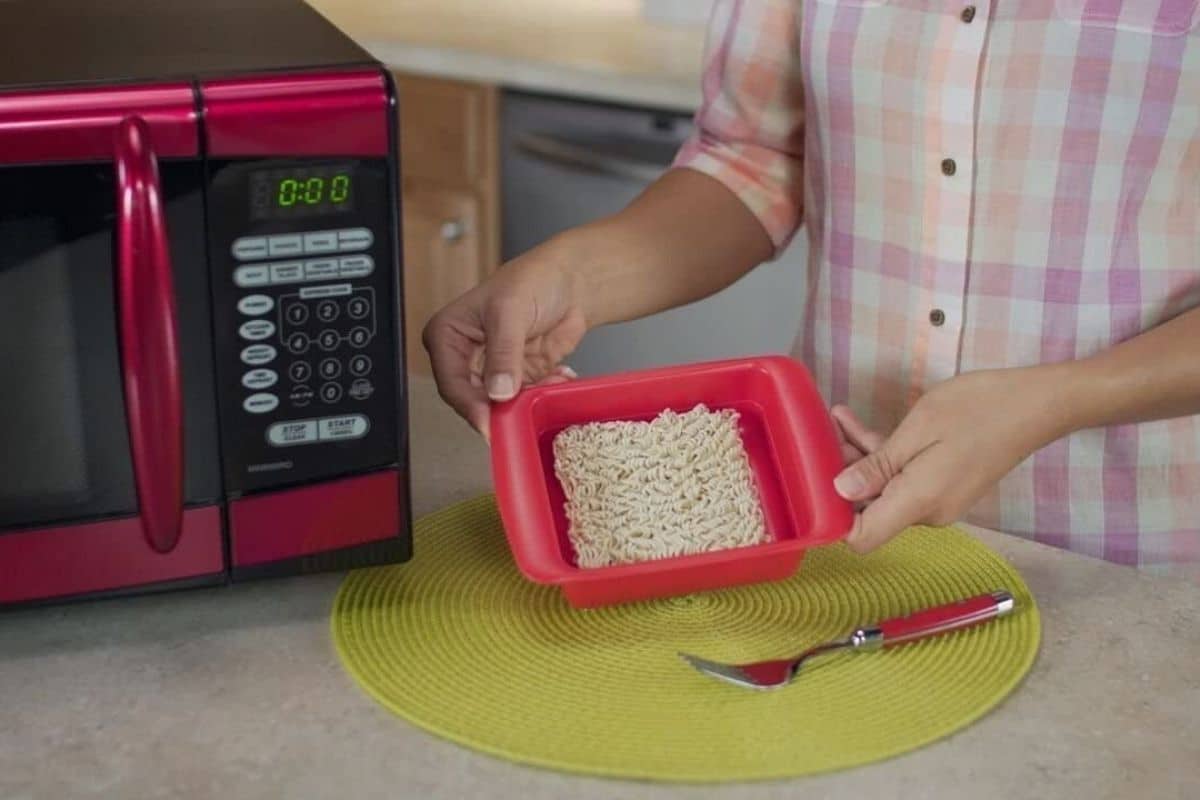 Well, with a microwave pasta cooker, you will no longer have to wait for the water to boil on the stove.
Another great thing about these microwave pasta cookers is you will not have to worry about dirtying other dishes since these pasta cookers come with a strainer built into the lid or do not need to be strained.
All of the pasta cookers reviewed in this article are non-stick.
In this article, we will be going through four different microwave pasta cookers in-depth, and we will figure out which one is the best of the four depending on what you will be using it for.
So, without further ado, let's dive in to find the best pasta cooker.
Jump to:
Buying Guide: How to find the best microwave pasta cooker for your needs
When deciding which microwave pasta cooker to buy, it is important to think about what kind of pasta you will be making in it most.
For instance, if you make more spaghetti than mac & cheese or make more ramen than any other type of pasta.
If you need a microwave-safe pasta cooker that can cook any type of pasta from spaghetti to fun shapes, then the Original Fasta Pasta is the best option for you due to its design and the two different ways to strain your pasta with the lid.
On the other hand, if you usually only make mac & cheese, and if you live in a dorm and do not have access to a kitchen or are too busy to boil water for your mac & cheese, then the Rapid Mac Cooker is best for you.
The prices for microwave pasta cookers vary slightly from $26 for the more expensive option and $8 for the less expensive option.
All of these microwave pasta cookers are well worth it, though, if you really do not like having to do a bunch of dishes or a very busy person.
Now that we have gone through all the different microwave pasta cookers' different options, it is up to you to make the final decision about which pasta cooker would work best for you.