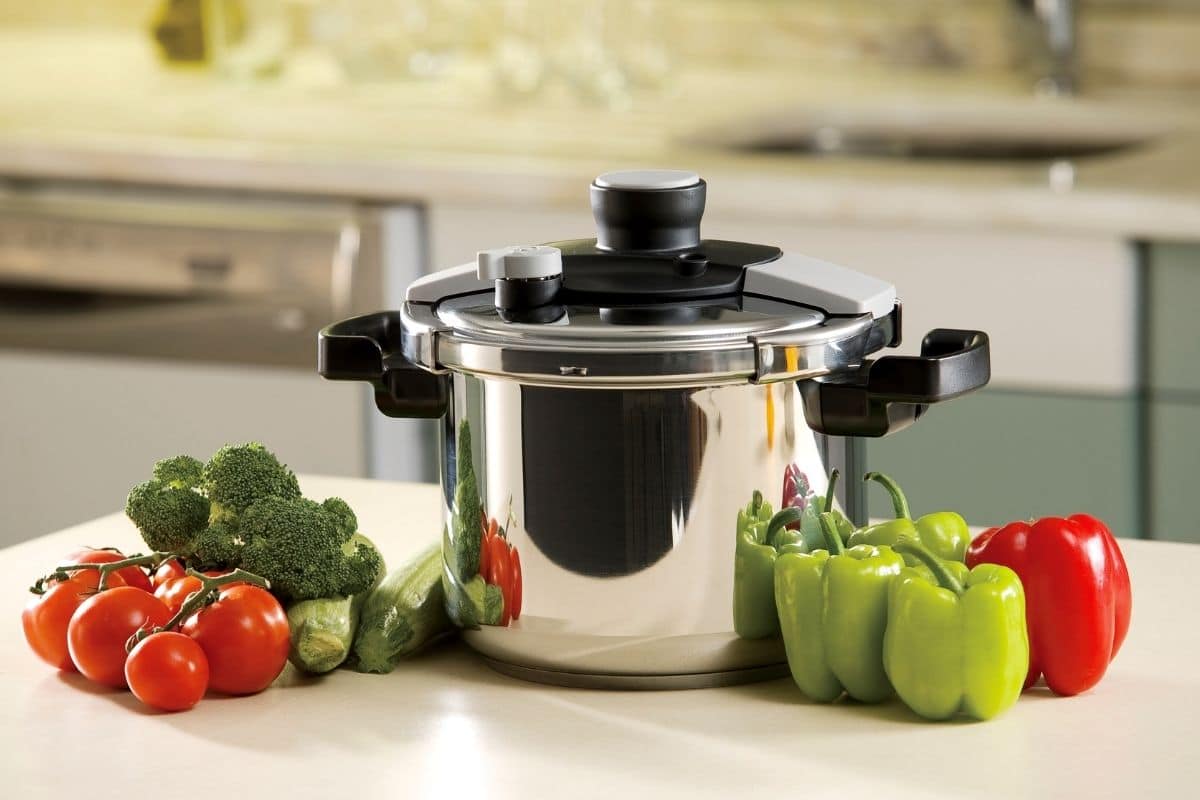 If you are a busy cook and do not have extra time to wait for an electric pressure cooker to heat up before you can start cooking, then a microwave pressure cooker is exactly what you need.
A microwave pressure cooker begins cooking food immediately after the microwave is started.
Besides cooking food fast, a microwave pressure cooker is also great to have if you have a small kitchen.
Using a pressure cooker can save you time and space and keep you healthy since microwave pressure cookers help food retain its natural vitamins and minerals.
In this article, we will be reviewing four different options of microwave pressure cookers and deciding which one is the best of the four. Now, let's dive into this article to find the best model for you.
SilverStone BPA Free 3.4 Quart Microwave Pressure Cooker Review
Tupperware 2 Quart Pressure Cooker Review
Micromaster Pressure Cooker 2.5 Quart Review
Nordic Ware 2.5 Microwave Tender Cooker Review
Buying Guide: How to find the best pressure cooker for your needs.
When using a microwave pressure cooker, it is best only to use it for 30 minutes at a time, so you do not risk damaging it. Exposing some of these microwave pressure cookers to extreme heat can cause them to melt or crack.
When deciding which microwave pressure cooker to purchase, it is best to consider what you will use it for and how often you plan to use it. You should also consider what extras come with each cooker you choose.
Based on size and durability, the Tupperware microwave pressure cooker seems to be the best choice of the four options. Another thing that makes this microwave pressure cooker the best option is it seems to last for a very long time when used correctly.
However, if you would like a pressure cooker with a steamer plate, a safety locking lid, that can hold a lot of food, the SilverStone is the better option. This pressure cooker is ideal if you greatly dislike doing dishes.
The price range for microwave pressure cookers varies significantly from $95 for the more expensive option to $15 for the less expensive option. Microwave pressure cookers are worth every penny since they can save you lots of time.
Now that we have gone through the four different options of microwave pressure cookers, it is up to you to make the final decision about which microwave pressure cooker would work best for you.