Ah, scrambled eggs. A proper breakfast staple. They're quick, they're easy, they're healthy, and they're versatile. But there's one thing about them that has always been up for debate: can you cook scrambled eggs in the microwave? And if so, should you?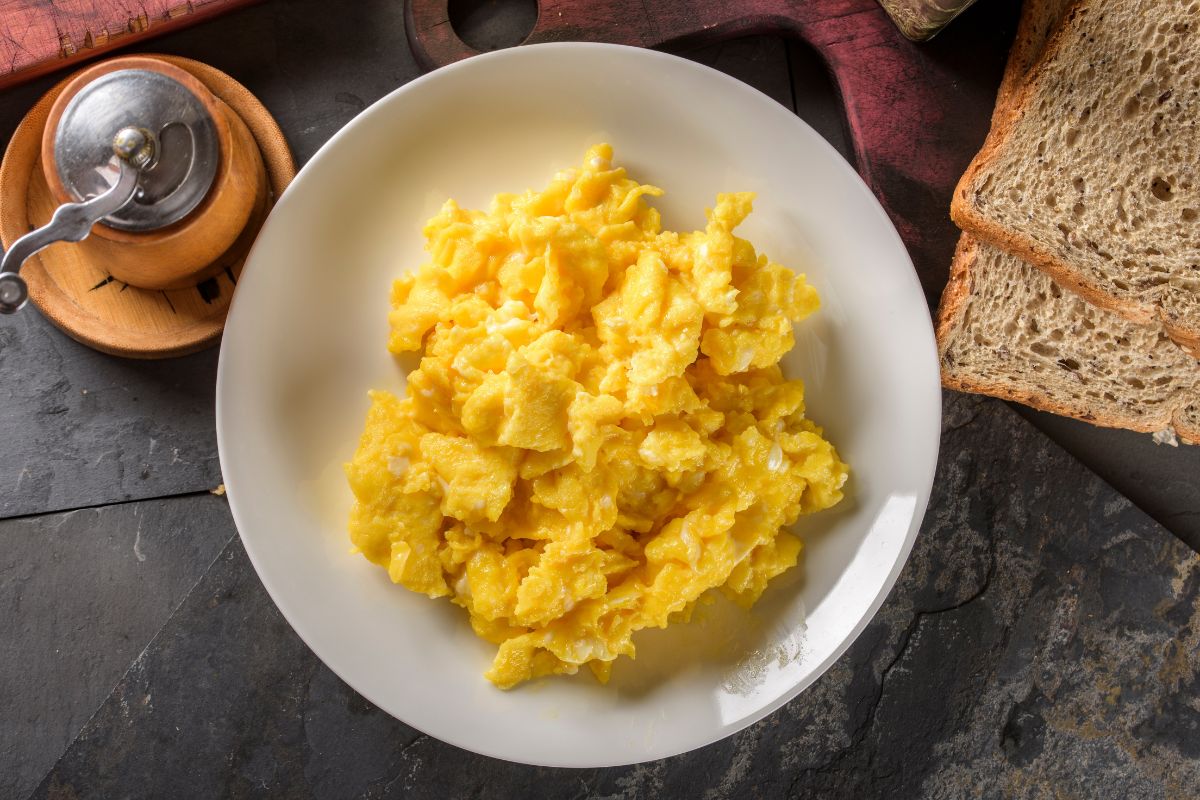 The answer to both questions is yes! You can absolutely cook scrambled eggs in the microwave. In fact, it's one of the quickest and easiest ways to make them. Just grab a bowl, a fork, some eggs, and milk (optional), and you're good to go!
Jump to:
Can You Cook Scrambled Eggs in the Microwave?
A microwave is a fantastic option if you're looking for your new favorite way to make scrambled eggs. All you need is a bowl, some whisking action, and about a minute of your time. That's it! Plus, cleanup is simple since you only dirty one dish. You can't beat that.
The secret to making great microwave scrambled eggs is all in the whisking. You want to ensure that the eggs are thoroughly whisked before cooking so they cook evenly and don't splatter or explode in the microwave.
Once they're whisked, add your desired seasonings (we like salt and freshly ground pepper) and pop them in the microwave for 30-45 seconds. The time typically varies depending on your microwave and how runny or firm you like your eggs. But just keep a watchful eye on them and stop cooking when they reach your desired consistency.
After that, give them a quick stir to fluff them up. At this point in the cooking process, add some shredded cheese, pre-cooked diced ham, potatoes, or any other mix-ins you like, then microwave for an additional 45 seconds. And voila – your scrambled eggs are done! Easy peasy, right?
Will Microwave Eggs Come Out Fluffy?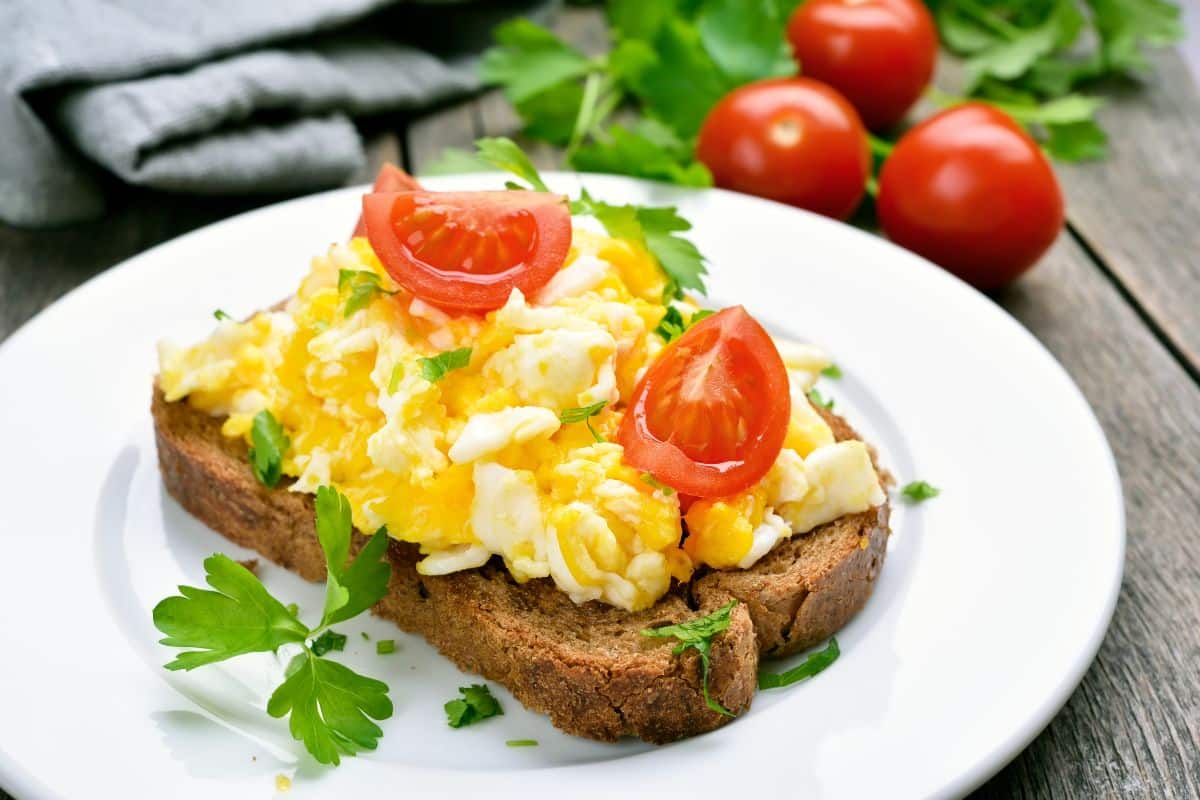 Now, some people are adamant about the fact that you can't get fluffy eggs from the microwave. We're here to inform you that those people are wrong. With the right whisking, you can absolutely get light and fluffy scrambled eggs from the microwave. But the key is to not overcook them.
If you find that your eggs are still a little bit runny after cooking, don't worry. They will continue to firm up if you leave them in the mug or bowl you cooked them in. Just give them a good stir every so often to help them along.
One final tip: if you're worried about your eggs drying out, add a little bit of milk before whisking. This helps create a light, airy texture that's mouthwatering and delicious. Trust us; it's worth the extra step!
Conclusion
So now you know - you can cook scrambled eggs in the microwave. And we think you should try it - you might just be pleasantly surprised at how good they are. Plus, it's easier than cooking them on the stovetop and only dirties one dish. Just remember to whisk thoroughly, don't overcook, and add a little bit of milk to help them stay moist and fluffy.