Parents of little ones will use all the time-saving hacks they can. So, when it comes to heating baby food, using a microwave seems like a no-brainer.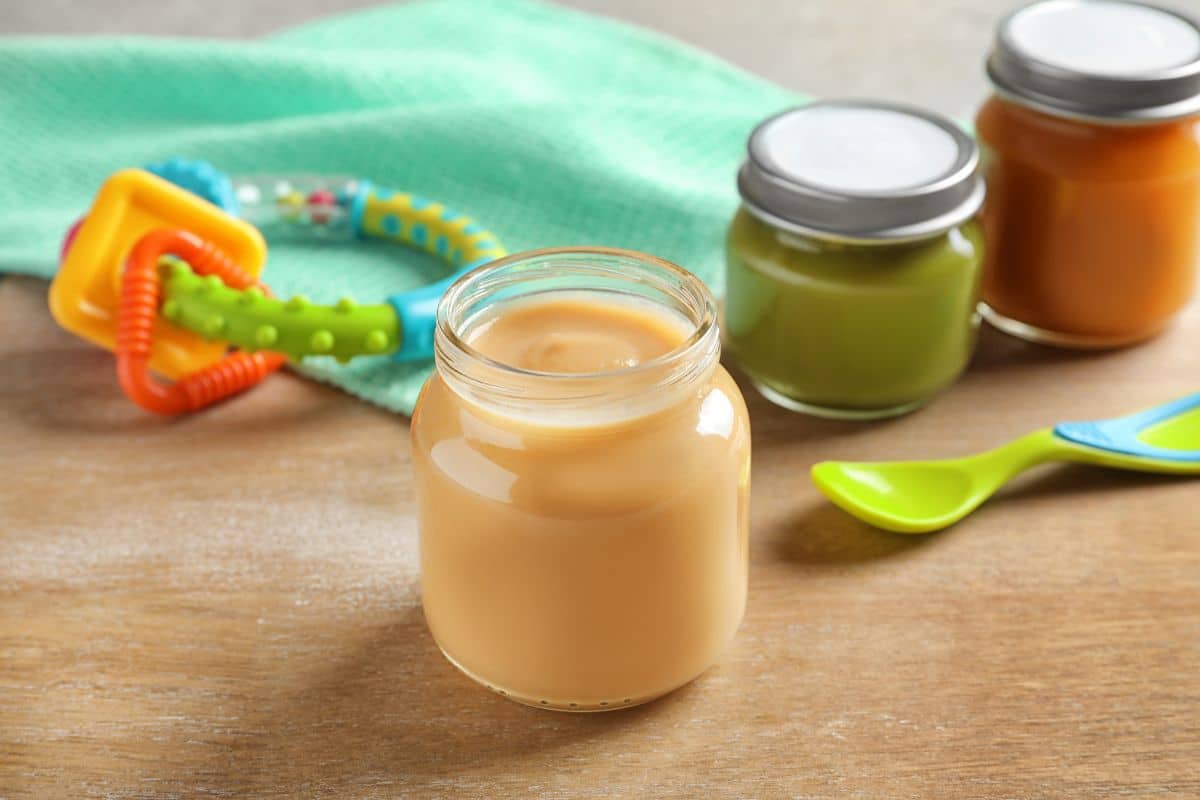 Microwaves are fast, efficient, and easy to use. But can you microwave baby food?
The answer is yes. You can microwave baby food, but there are some precautions you should take before doing so. Below, we cover everything you need to know about microwaving your baby's food.
Jump to:
Is Microwaving Baby Food Bad for You?
First things first, microwaving food isn't bad for your health as long as you follow certain safety protocols, which we'll touch on below.
For years, there was a rumor that microwaves could leak harmful radiation, creating radioactive leftovers.
If radiation leakage was a concern, feeding your baby microwaved food would be an obvious no. Luckily, the radiation rumor doesn't hold up. The EPA states that microwaves are safe, convenient, and effective as long as you use them appropriately.
What You Should Know Before Microwaving Your Baby's Food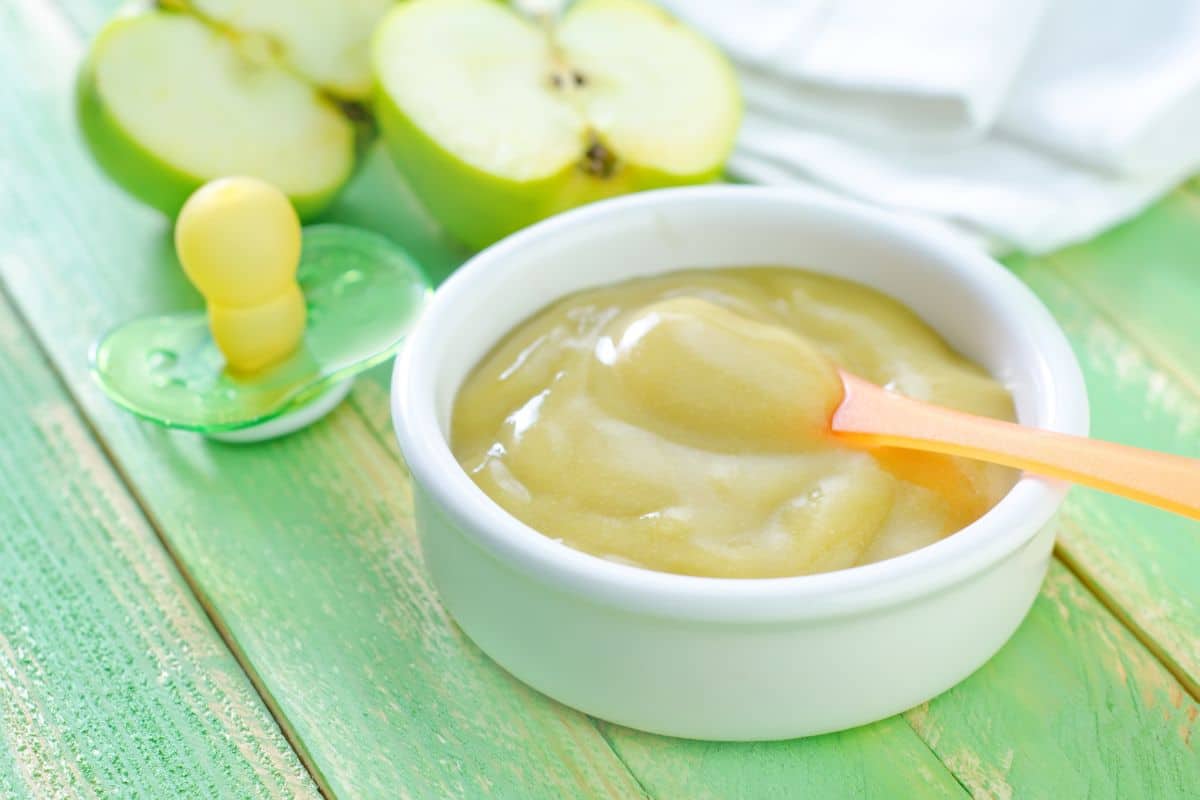 Though creating radioactive baby food isn't a concern, there are risks to using a microwave when heating baby food. Below, we list a few common issues and how to avoid them.
Be Careful of Plastics
Some baby foods come in plastic containers, which is fine from a storage standpoint. But you shouldn't heat plastic in the microwave. That's because plastics are full of endocrine disruptors.
Endocrine disruptors could affect human hormones. Though studies are still inconclusive, many scientists think that some endocrine disruptors, like BPA, negatively affect the human brain and may play a role in childhood behavioral issues.
Endocrine disruptors can leak from plastic into food when you heat it in the microwave. So, to protect your baby's developing brain, you probably want to avoid heating baby food in plastic containers. Use microwave-safe glass or ceramics instead.
Watch for Hot Spots
Microwaves use literal waves to transmit heat to food. Each wave has peaks and valleys. As each wave passes through the food, it transfers more heat at the tip of its peak and bottom of its valley than it does at the neutral point. The result is hot spots.
Hot spots in microwaved food can lead to burns, but they're preventable. You can prevent hot spots from occurring by stirring the baby food while heating.
Always Cover Food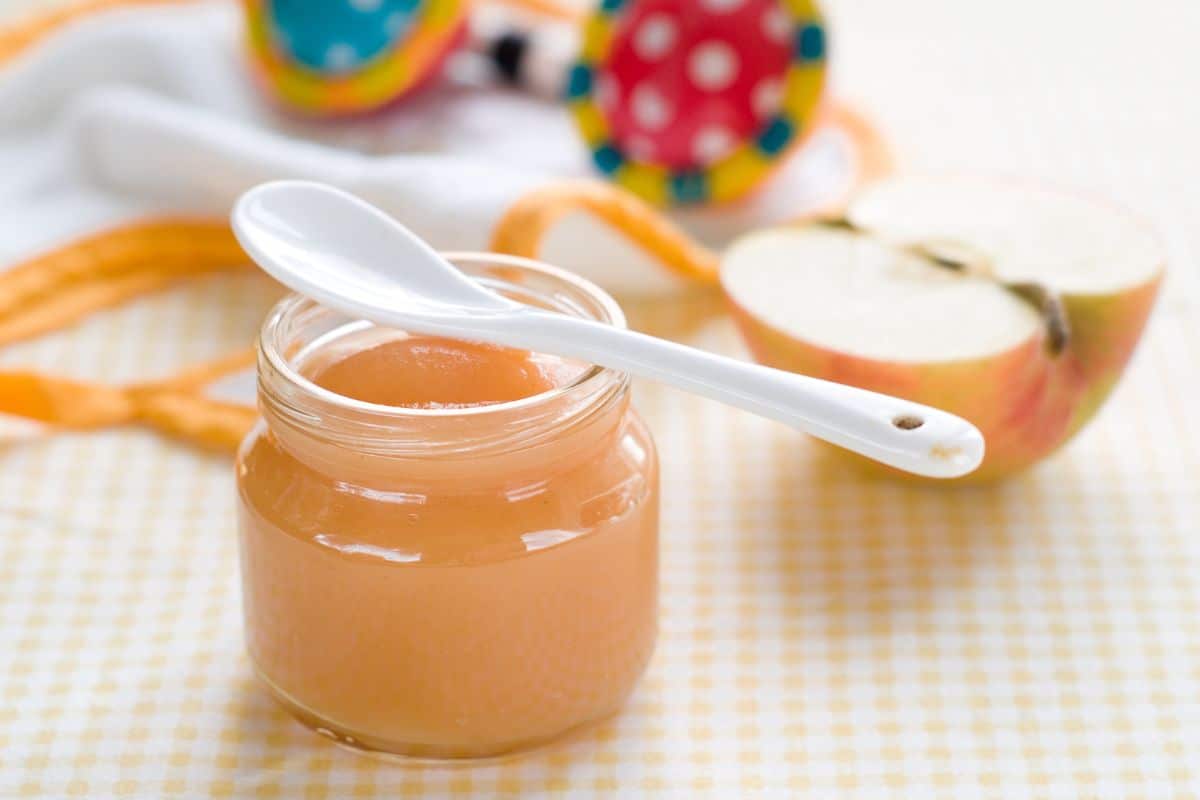 As microwaves heat food, the water in food items converts to steam. This means that any food you heat in the microwave tends to lose moisture. So, in many cases, microwave-heated food ends up dry and rubbery.
Babies who are learning to like solid foods probably won't be too keen on strange textures. Plus, moisture loss can further contribute to hot spots. Covering your food with a clean towel or plate before microwaving can help keep moisture in.
Heat Thoroughly
When heating baby food in a microwave, it's crucial to ensure it's heated thoroughly. This means it should be steaming when you remove it from the microwave. Or, if you're heating meats, they should reach 165 degrees Fahrenheit.
Most potentially harmful bacteria die at that temperature, ensuring the food is safe for your baby to eat. But, of course, you should let it cool off a bit before serving it to your baby!
Don't Reheat More Than Once
You can heat safely stored leftovers for your baby once without any risk. However, if your baby doesn't consume everything you've reheated, you should throw out whatever is left.
Reheating food multiple times increases the risk of growing harmful bacteria that can make your baby sick.
Microwaving Baby Food Step-by-Step
If you plan to microwave your baby's food, use this step-by-step guide to ensure your purées and small bites are safe to serve.
Portion a serving of your baby's food in a microwave-safe container, preferably one that's glass or ceramic rather than plastic.
Heat the food for 15 seconds per 4 ounces.
Stop and stir the food every now and then.
When the food is steaming or measures 165 degrees Fahrenheit with a thermometer, give it a final stir and remove it from the microwave.
Let it cool, and then taste test it yourself to ensure it's not too hot for your baby.
Serve your baby their food. Then, throw away anything you heated but didn't use.
Other Ways To Heat Baby Food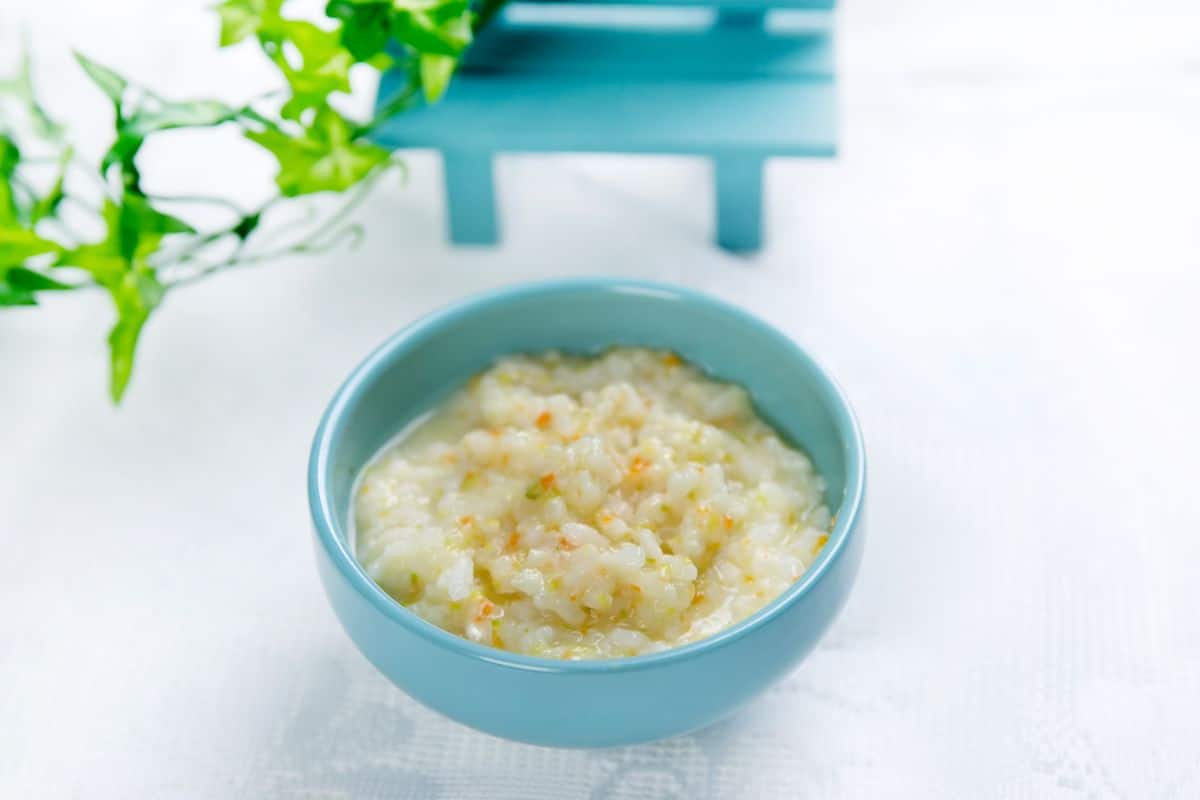 Microwaves are fast and convenient for heating baby food, but they're not the only option. You can also reheat baby food on the stove.
For some foods, using the stove might be the better choice. A stove will reheat high-fat foods like eggs and meats more evenly and won't negatively affect the texture.
You can also choose not to heat your baby's food. Baby food directly from the fridge or a newly opened jar is safe to serve. Of course, just like adults, some babies may not enjoy their meals cold.
Frequently Asked Questions
Heating food for your baby can spark a lot of questions. Below, we answer a few of the most common ones.
What happens if a baby eats old baby food?
If your baby consumes food that's been in the fridge too long, wasn't properly stored, or wasn't properly reheated, they could get sick. They may vomit or have diarrhea. If you notice any concerning symptoms, call your pediatrician.
How long do baby purées last in the fridge?
You can safely store opened baby purées for 48 hours in the fridge. Alternatively, you can freeze baby food for up to three months.
Does microwaving baby food destroy nutrients?
Microwaving destroys some nutrients in baby food, as does heating of any type. So, to retain the most nutrients, especially with fruit and vegetable purées, you might consider not heating your baby food.
Final Thoughts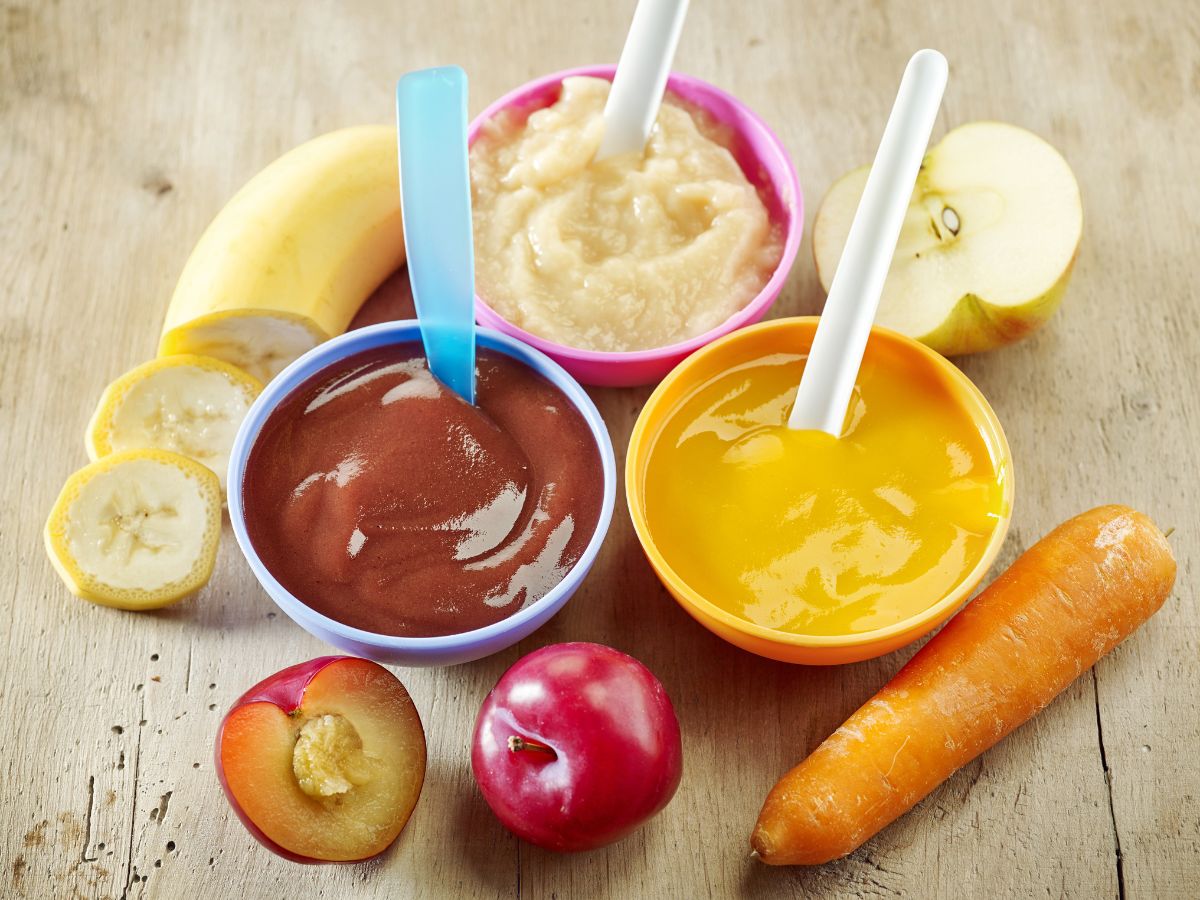 Microwaves are fast and convenient, making them a top choice for busy parents. Luckily, they're also safe to use for baby food. By following a few precautions, you can ensure food from the microwave is safe for your little one.