The question of whether you can microwave sushi is a fairly controversial topic among sushi lovers.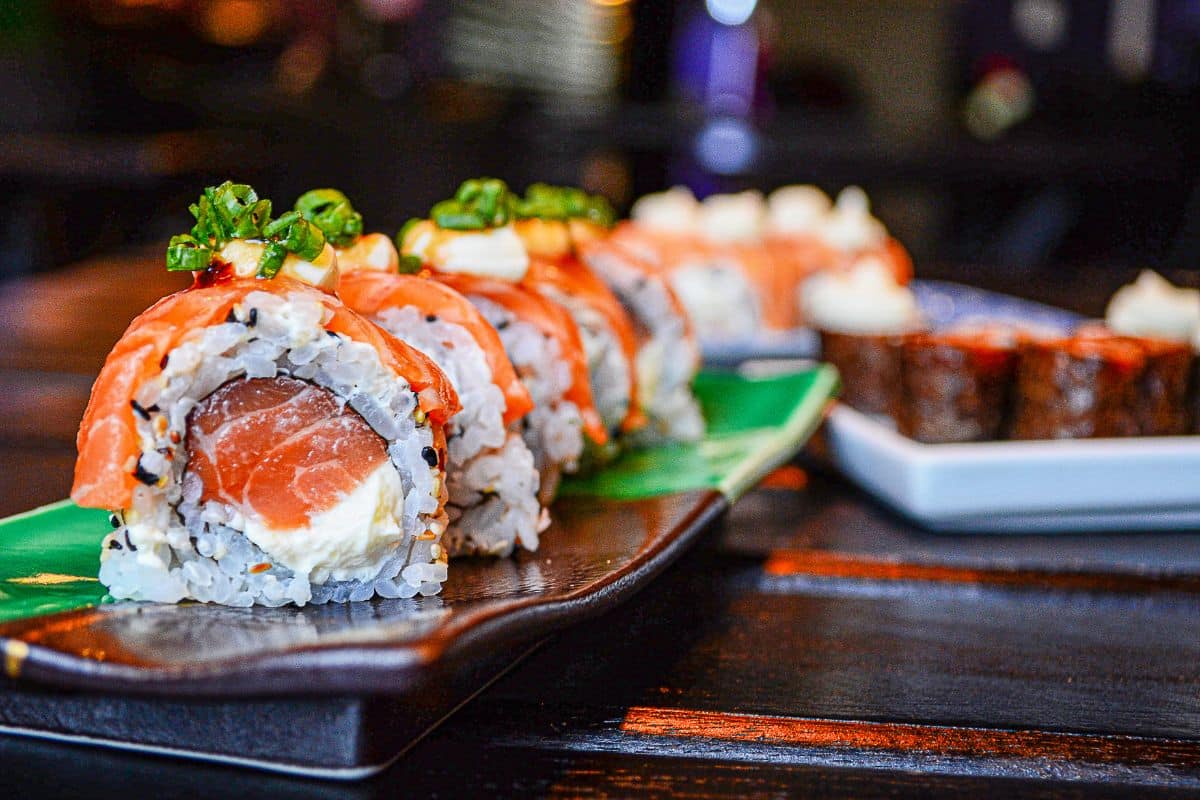 Some maintain that microwaving sushi is an absolute no-no, as it risks ruining all the flavor and texture in one fell swoop. Others, however, argue that certain methods and techniques can help to preserve the texture and taste of microwaved sushi, making it perfectly safe for consumption.
So, which is it? Can you microwave sushi without ruining it? Let's take a closer look.
Jump to:
So, Can You Microwave Sushi?
Yes, you can - but when it comes to microwaving sushi, some risks are definitely involved. For example, microwaves can cause sushi to dry out quickly, resulting in a chewy, unappealing texture. As for taste, some people believe that microwaving sushi causes it to lose its delicate fish flavor - although this is somewhat debatable.
That said, there are ways to minimize the risks associated with microwaving sushi. First, wrap your sushi in a paper towel soaked in soy sauce and let it chill in the fridge for an hour. This helps moisten the rice and prevent it from drying during the reheating process.
Then, when you're ready to reheat, place the sushi on a microwave-safe plate next to a glass of cold water. Microwave on low-to-medium power for about 30 seconds, in 10-second increments, or until heated to your liking. Keep an eye on the edges of the roll as you reheat, as it can quickly dry out and become tough.
Reheating Sushi With Vegetables (Nori Rolls)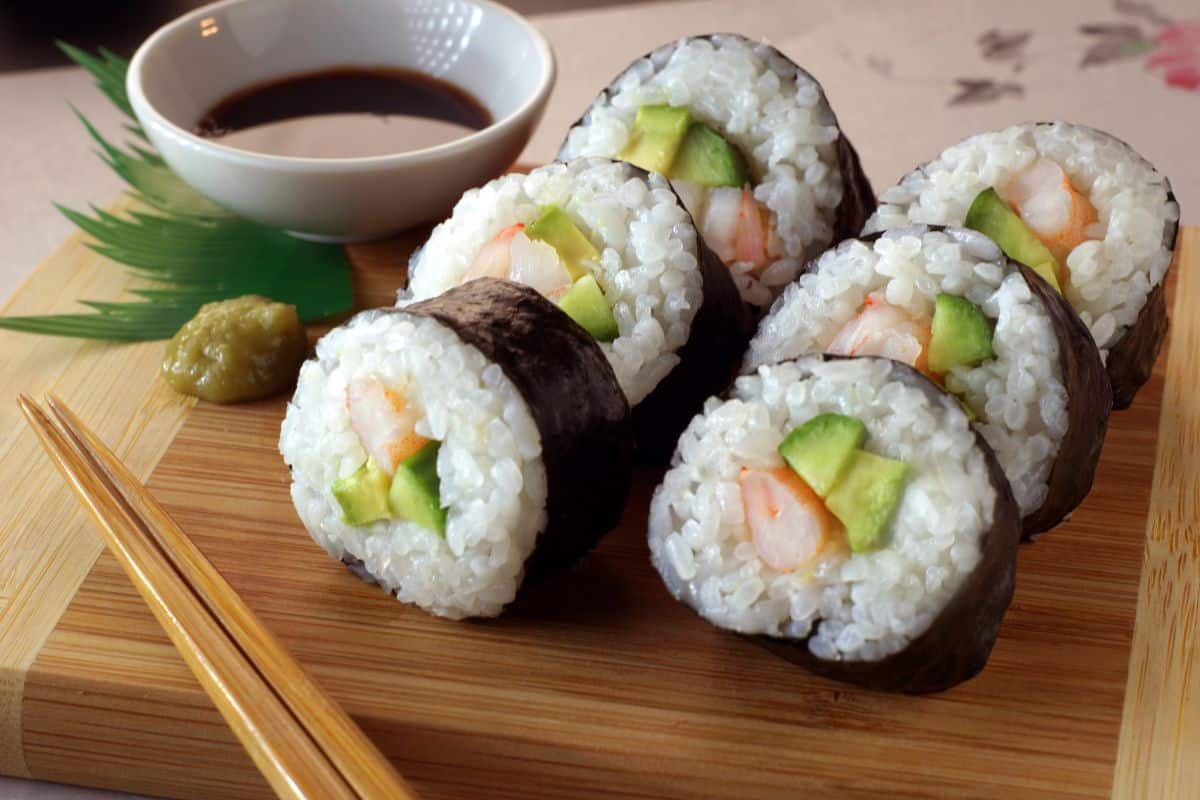 If you're reheating sushi that contains vegetables, be aware that they don't reheat as well as fish or rice. Once exposed to heat, classic sushi veggies like cucumber and avocado become mushy and unappetizing. If this is a problem, consider reheating the sushi without the veggies or just eating the whole thing cold.
Is It Necessary To Reheat Sushi?
While it isn't necessary, different people have different preferences. Some like their sushi warmed up, while others prefer it cold and refreshing. However, most agree that sushi tastes best at room temperature or slightly cooler.
So no, you don't necessarily need to reheat your sushi before enjoying it. But if you decide to nuke it, following the tips and tricks above can help ensure your leftover sushi comes out as tasty as possible.
How Long Does Sushi Last?
Raw sushi can last in the fridge for up to two days, although eating it within 12-24 hours is recommended for the best flavor and texture. If you're not planning on eating it right away, store your sushi in an airtight container to prevent it from drying out.
Cooked sushi, on the other hand, lasts for up to four days. But, once again, it's best to eat it sooner rather than later - sushi is always tastiest when it's fresh. So don't make it wait too long!
Final Thoughts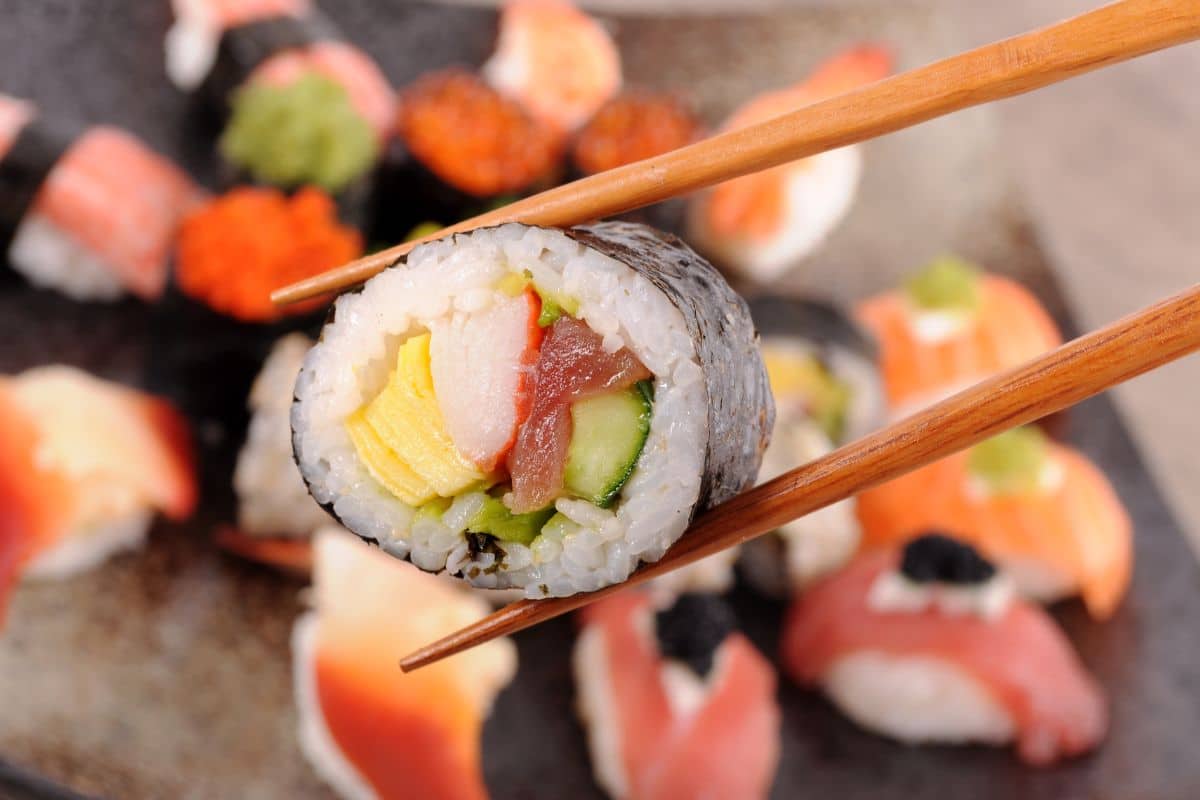 And there you have it - everything you've always wanted to know about microwaving sushi. So, the next time you find yourself with leftover sushi rolls, don't be afraid to give them a quick blast in the microwave. Just remember to take care when reheating, and you'll be sure to enjoy delicious, flavorful sushi every time.