People enjoy fish all around the world for different reasons. For some, it is a cultural dinner staple. Others enjoy fish for its many health benefits, including high protein, vitamin D, and fatty acids.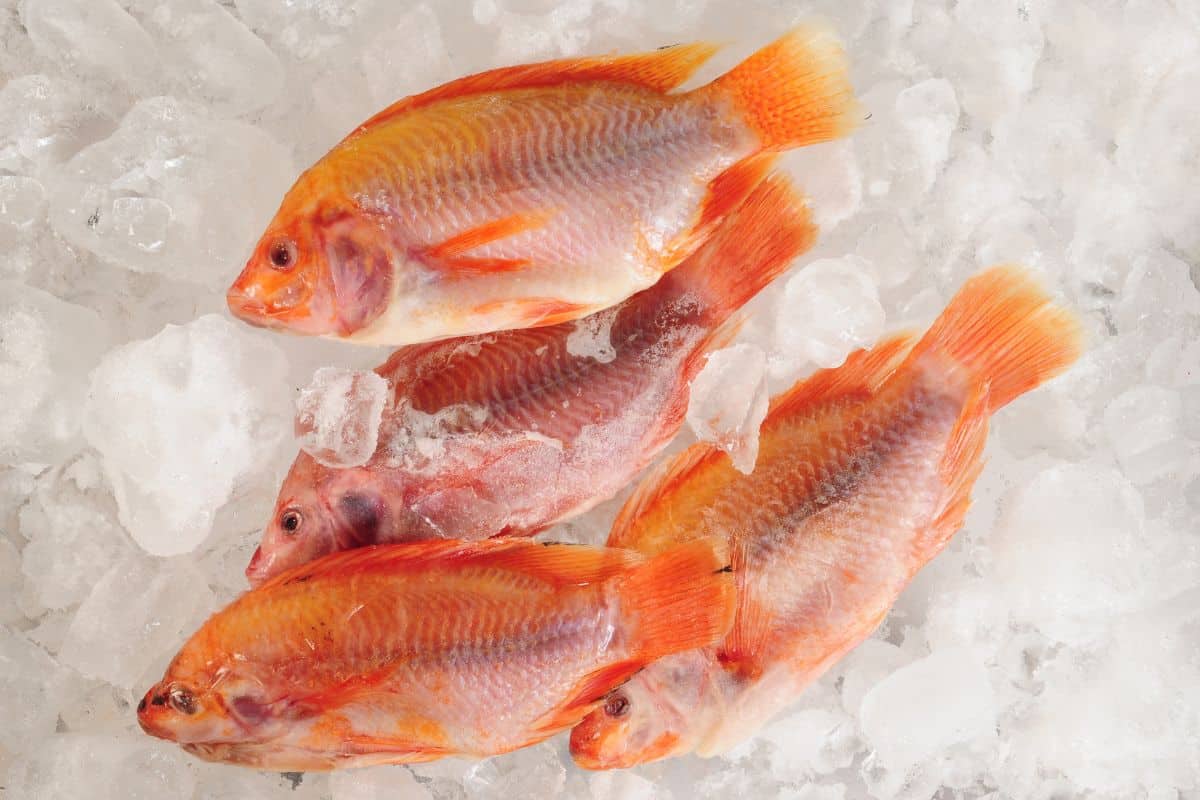 Not everyone has access to fresh-caught fish, so they opt for economical options like pre-packaged frozen filets. Frozen fish is convenient because it is long-lasting, but it typically needs defrosting before cooking.
The fastest way to thaw fish is with the microwave. Continue reading for tips on safely defrosting a fish using a microwave.
Jump to:
Can You Defrost Fish in the Microwave?
You can defrost fish in the microwave. However, do so with caution. Fish meat is delicate, so microwave with care to prevent overheating or a change in texture.
Remove the frozen fish from its packaging. Set your microwave to defrost and thaw in intervals, checking the fish occasionally. Once you notice the fish change from rock solid to a softer touch, remove it from the microwave. The fish might still be cold or have ice pieces, but the residual warmth should finish the thawing process. Icy spots are better than overcooked fish!
Is Defrosting Fish in the Microwave Safe?
Defrosting fish in the microwave is safe when done correctly. If you defrost fish incorrectly, you may cook the fish in some places and alter the texture. Fish meat thaws faster than other meats, so keep an eye on it during defrosting to ensure the best results.
Only defrost fish in the microwave if you plan on cooking and consuming the fish immediately. According to the USDA, thawing food warmer than 40 degrees Fahrenheit may grow more bacteria, possibly causing illness. Keep your fish safe for consumption by cooking it within two hours of defrosting.
Preparing Fish for Microwave Defrosting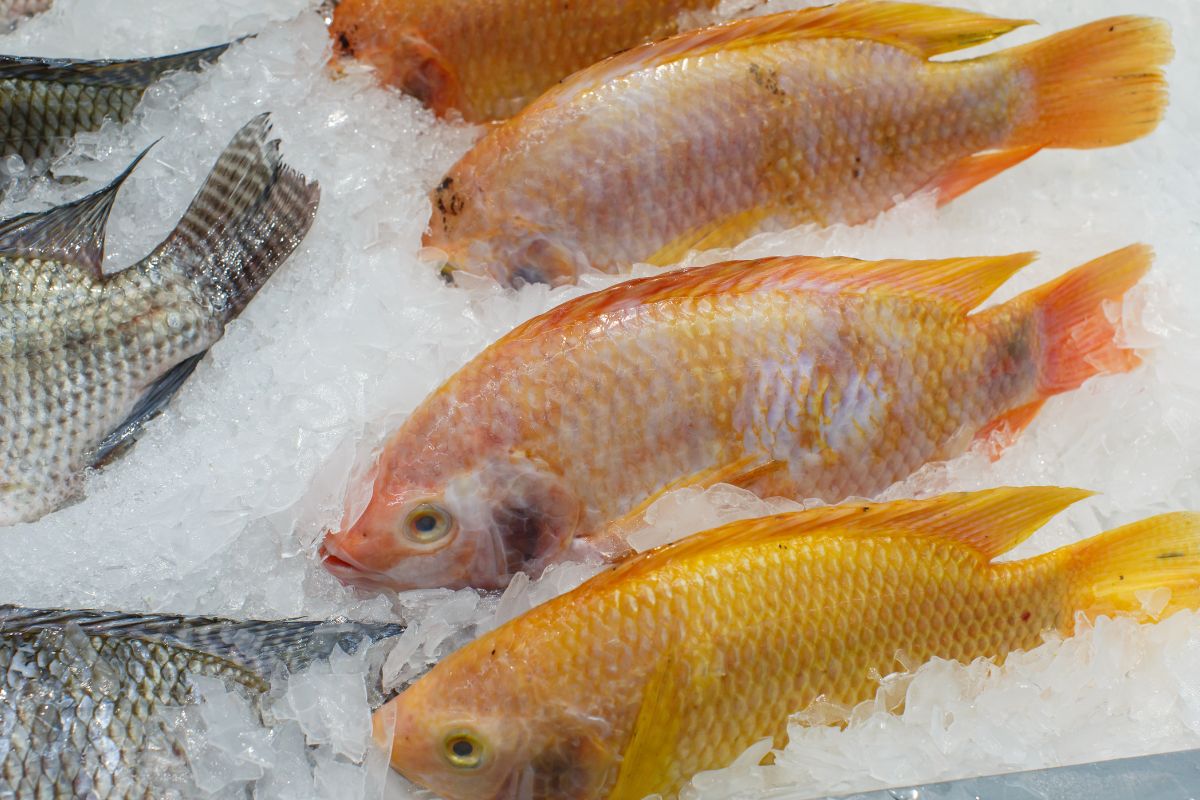 Additional fish preparation creates an even thawing process. After you take your fish out of the freezer, start by breaking off any large chunks of ice stuck to the filet. Some of the pieces separate easily, but others may be more challenging. Remove stubborn ice by holding the fish under cool running water.
Make sure you separate your fish pieces before microwaving. Some filets become stuck together in the freezer. Leaving them attached may cause uneven thawing. Always defrost your fish separately.
How to Defrost Fish in the Microwave
To properly defrost a fish in the microwave, you need the following items:
A microwave-safe dish
A microwave-safe lid (preferably with ventilation)
Tongs
After preparing your fish, place it on a microwave-safe dish. The best microwave-safe materials are ceramic and glass. Cover the fish with a ventilated lid. This lid allows pressure to escape while still retaining steam.
Place the covered dish in the microwave. Choose the defrost setting, and let your microwave run for about a minute. After a minute, flip the fish over with tongs, and defrost again for one minute.
Throughout defrosting, flip the fish regularly to ensure an even thaw. Remove any additional ice that breaks off during this process.
Stop defrosting your fish when it becomes malleable yet still cool to the touch. Wait an additional minute before uncovering and removing the fish from the plate.
Now that you defrosted your fish, cook it immediately to prevent bacterial growth.
Defrosting Fish in a Microwave: Do's and Don'ts
Here is a list of tips for optimal microwave defrosting:
Do use microwave-safe dishes: Glass, ceramic, and some plastic plates and bowls are best for the microwave. Never use metal in the microwave. Metal objects conduct electricity, potentially causing a fire. If unsure, check the labels at the bottom of your dish.
Do use ventilated lids: Using a vented lid protects your microwave from stains or a fish-like smell while letting out excess steam.
Do flip often: Flipping your fish every minute or so helps create an even defrost and prevents any cooked fish.
Do not over-defrost: Keep a close eye on the fish, checking it often to prevent hotspots or burning.
Do not take the fish out too soon: After you finish defrosting, let the fish sit underneath the vented lid for a few minutes. The residual heat continues thawing the fish.
Should You Defrost Fish Before Cooking?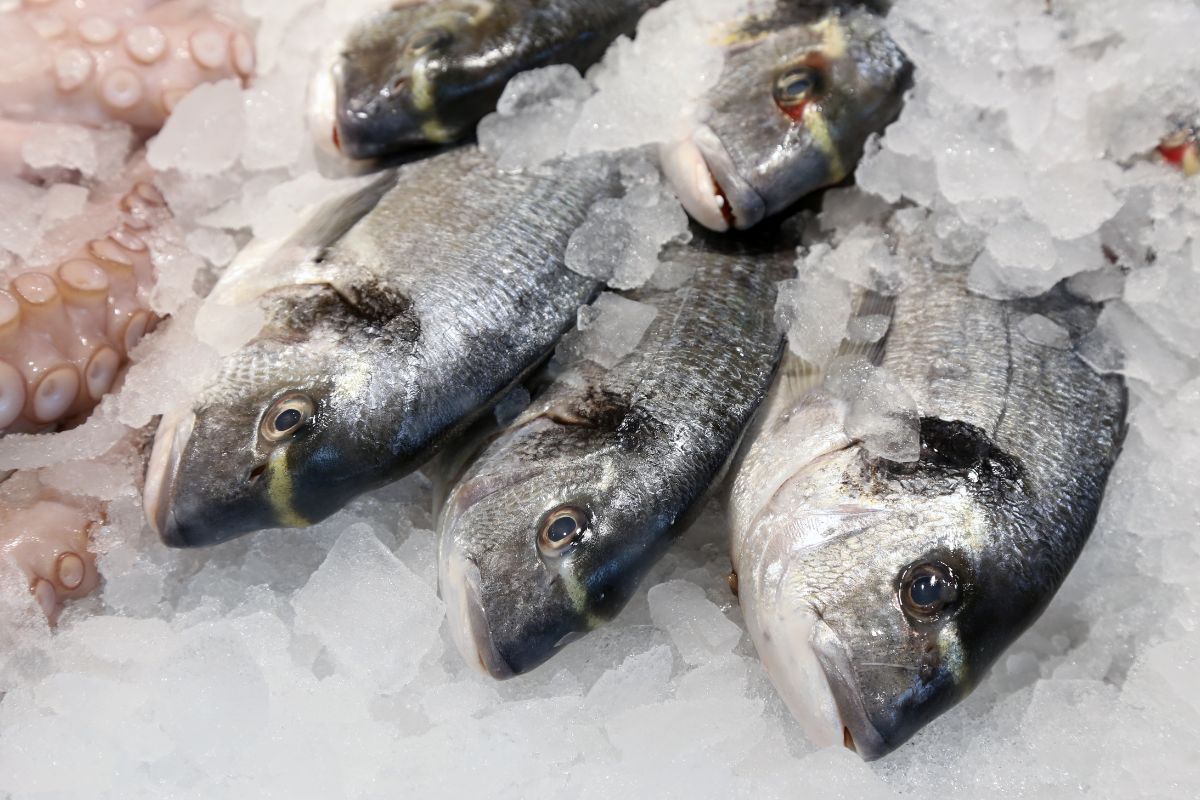 You do not always need to defrost your fish before cooking it, depending on the method you use. For example, if you plan to grill or sauté your fish, you should defrost it to ensure an even cook. If you plan to cook your fish in water via boiling or simmering, you do not need to defrost it.
Defrosting time is also necessary when preparing any variety of fried fish. Thawing before breading and frying ensures a fully-cooked fish.
Time also plays a factor in whether you should thaw your fish or not. If you are short on time, defrosting should make the cooking process go faster. In most instances, frozen fish take longer to cook.