This is one of those questions we've all probably thought about, especially when we're hungry for a good breakfast.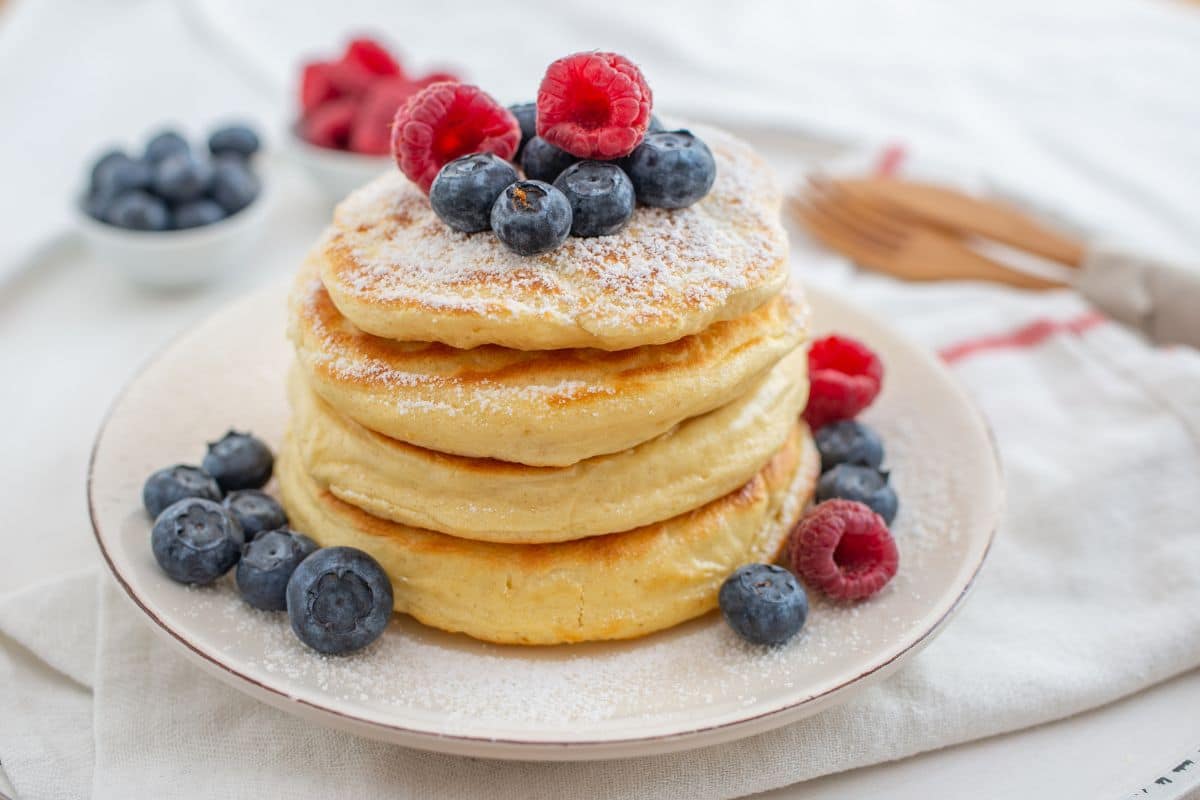 The good news is, YES, you can microwave pancakes. We'll break down a couple of ways you can do it and enjoy tasty pancakes in no time.
Reheating Cold Pancakes
The simplest method for pancakes in the microwave is reheating cold leftover pancakes. For this, you just need your pancakes, a microwave-safe plate, and a minute or two in the microwave. Just make sure they heat all the way through, and you're ready to eat.
Add a bit of warmed butter, some syrup, and maybe a little Nutella, and you have a tasty and quick breakfast. Don't forget to add some quick cooked bacon and eggs from the microwave.
Can You Microwave Frozen Pancakes?
Yes, in fact, there are a number of frozen pancake products that are made just for the microwave. You can cook even frozen homemade pancakes this way.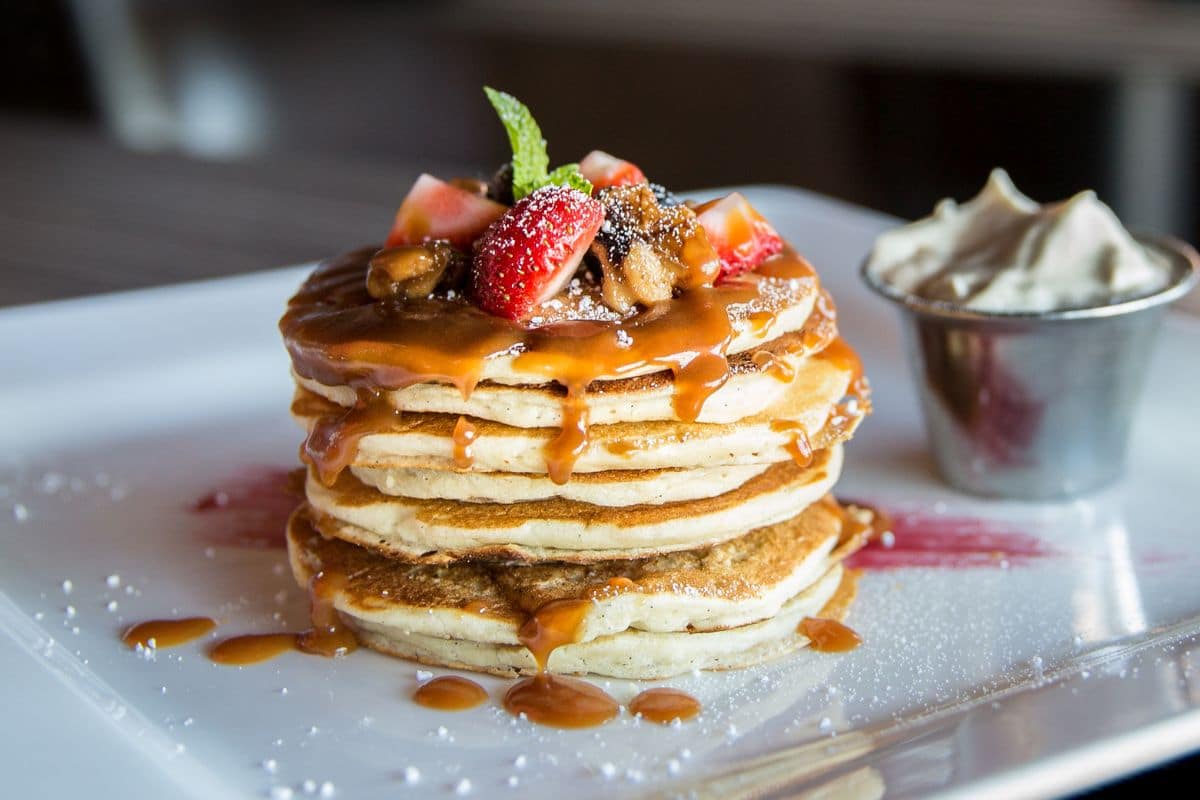 If you're microwaving a frozen pancake from a package, make sure to check the directions. Most products already have microwave instructions, but if they don't, never fear!
First, remove all the packaging from your pancakes. This is important; you don't want plastic in your food, or even worse, foil. The foil will create sparks and is dangerous to ever have in your microwave.
Arrange your desired number of pancakes in a single layer on a microwave-safe plate. Cooking times will vary by microwave, but the general rule is 20-30 seconds per 2 pancakes.
Check to make sure your pancakes are fully cooked. When cooking multiple pancakes, it is important that those in the center are cooked thoroughly as they usually take the longest to heat all the way through.
Once all the pancakes are completely cooked, let stand for 1-2 minutes, add toppings and serve.
Always use caution when removing anything from the microwave!
Can You Microwave Pancakes - Wrapping Up
That's all there is to it. Now, no matter whether you're reheating leftovers or cooking frozen pancakes, you have the right directions to enjoy delicious pancakes in minutes.
Sources:
https://www.thekitchn.com/how-to-freeze-and-reheat-pancakes-252404