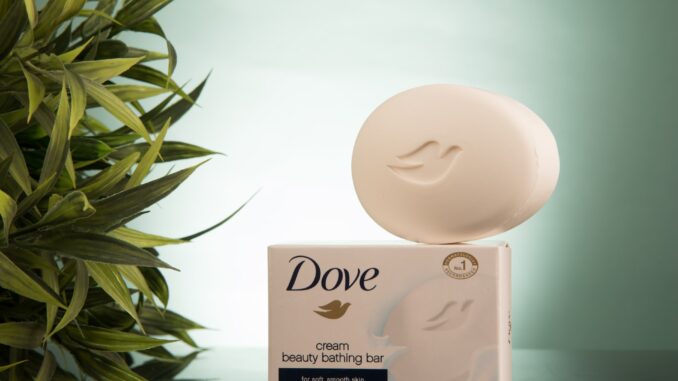 Self-care Sunday called, and it's saying the time has come for an at-home spa night. Are you ready to recreate the warmth and luxury of a 5-star spa experience for half the effort and a fraction of the cost?
You may be surprised to find out that, YES, it's perfectly safe to microwave Dove soap!
You can even use these tips to make your own soap. This might turn into your next hobby!
How to Microwave Dove Bar Soap
First, cut your bar soap into evenly cubed pieces.
Next, place your cubes into a glass microwave-safe plate with one tablespoon of water per cup of soap. Be sure to cover your plate so that the trapped steam evenly heats your soap.
Next, microwave your Dove soap on medium power in 30-second intervals, up to 90 seconds, ensuring you stir the soap in between each interval to guarantee thorough heating.
This will prevent scorching of the soap, which is easily identified by a burning smell and a yellow-tinged color.
As always, be careful when removing your Dove soap from the microwave. The contents may be hot! Your soap is ready for use when it has fully melted into a creamy consistency.
If you want to take it a step further, pour your concoction into a silicone mold to transform the soap into your desired shape.
How to Microwave Dove Liquid Soap
First, place your liquid soap into a microwave-safe dish and cover with plastic wrap or a paper towel.
Next, microwave your Dove soap on medium power for 15-second intervals, stirring and checking the soap between each interval to prevent scorching and ensure even heating.
Be careful not to burn yourself removing the dish from the microwave! Your soap is ready for use when it is warmed to your liking.
Time to treat yourself to warm, sudsy goodness!
Final Thoughts:
A word of caution: heating fragrant soaps in the microwave may heavily perfume your kitchen.
Make sure you're in a well-ventilated area, or at least turn on a fan during the process.
Want to elevate your next spa night? Try microwaving your lotion for an extra nourishing self-care night right at home!
Sources:
https://www.thecuriouslycreative.com/soap-making-guide-melt-pour-method/
https://www.instructables.com/DIY-Dove-Soap-Body-Wash/