You're probably used to eating your Pop-Tarts straight out of the package or popping them in the toaster for a few minutes and then enjoying them that way.
Maybe you've wondered, though, "why can't I just microwave these?"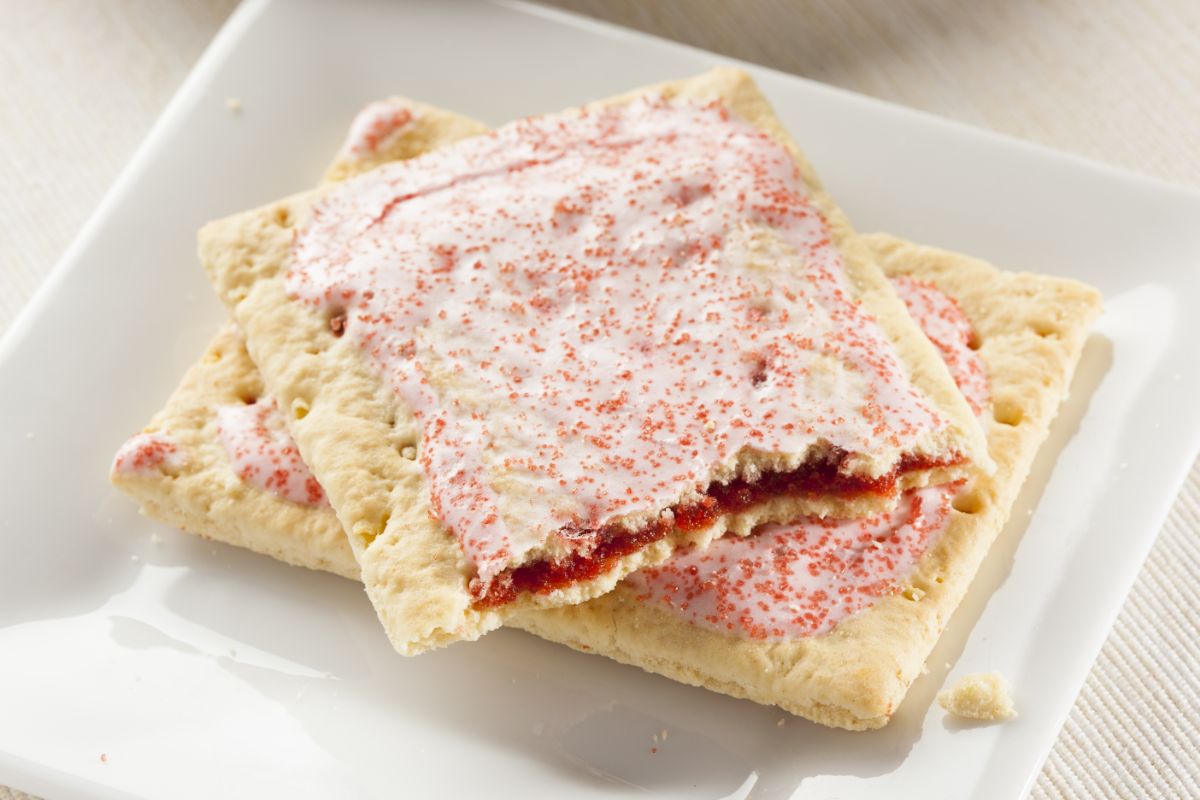 So, the good news is, YES, you can, and it doesn't take long at all. One of the great things about Pop-Tarts is that they are pre-baked, so you're not looking to cook them, just warm them up. If you have a microwave convection oven you can get a crisper Pop-Tart, but a regular microwave will still give you a nice warm one if you don't overdo it.
Another good thing about Pop-Tarts is that they don't burst like other filled foods. Generally, anything in a pocket, a casing, or shell will burst open if put in the microwave. Thankfully, Pop-Tarts don't...pop.
Before we get into how to, let's tackle an important question about Pop-Tarts.
Can You Microwave Pop-Tarts in the Wrapper?
No! No! No! Please do not do this. The wrapper on a Pop-Tart is made out of plastic layered with foil, which is metal.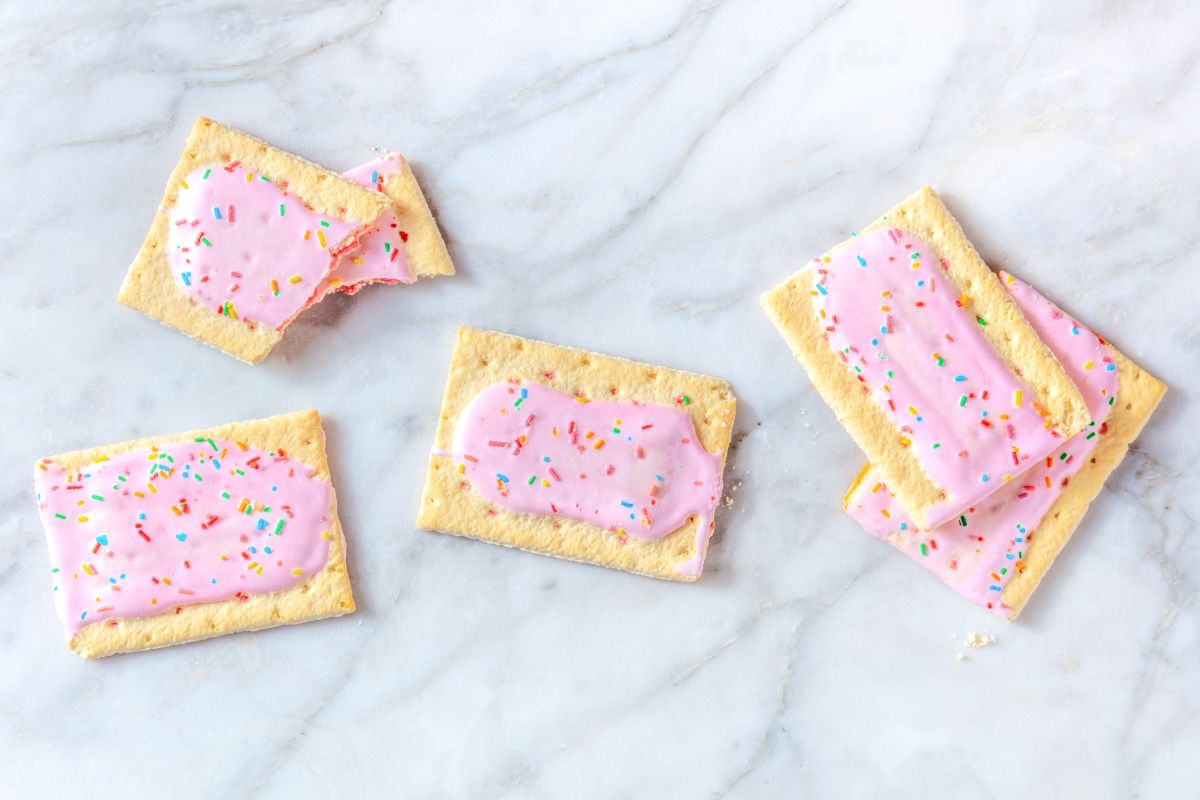 Metal placed into a microwave may cause sparks or fire, then you'd have a broken microwave, Pop-Tart goo, and no Pop-Tart.
There is a common misconception that the wrapping has no metal or that it is safe; this is incorrect.
Though the packaging has changed, there are still trace amounts of metal in the wrapper to improve shelf life and prevent oxidation.
Safely Microwaving Your Pop-Tarts
Now that we've covered that, when you're ready to microwave your Pop-Tarts, simply place them on a microwave-safe plate or paper plate and pop them into your microwave.
The manufacturer suggests just 3 seconds to warm your Pop-Tarts, but this may vary by microwave and taste. Once they are heated to your desired temperature, remove them and enjoy.
Want to add some other tasty food to your now warmed Pop-Tart? Check out our reviews of the best microwave-safe bacon cooker and egg cooker to see how you can get a quick breakfast right out of your microwave.
Thinking about having a toaster strudel instead? Read here to see if it is safe to microwave!
Always use caution when removing anything from the microwave!
Can You Microwave Pop-Tarts? Wrapping Up-
Well, that's it, folks. Now you know how to safely and effectively microwave your Pop-Tarts. Enjoy!
Sources: