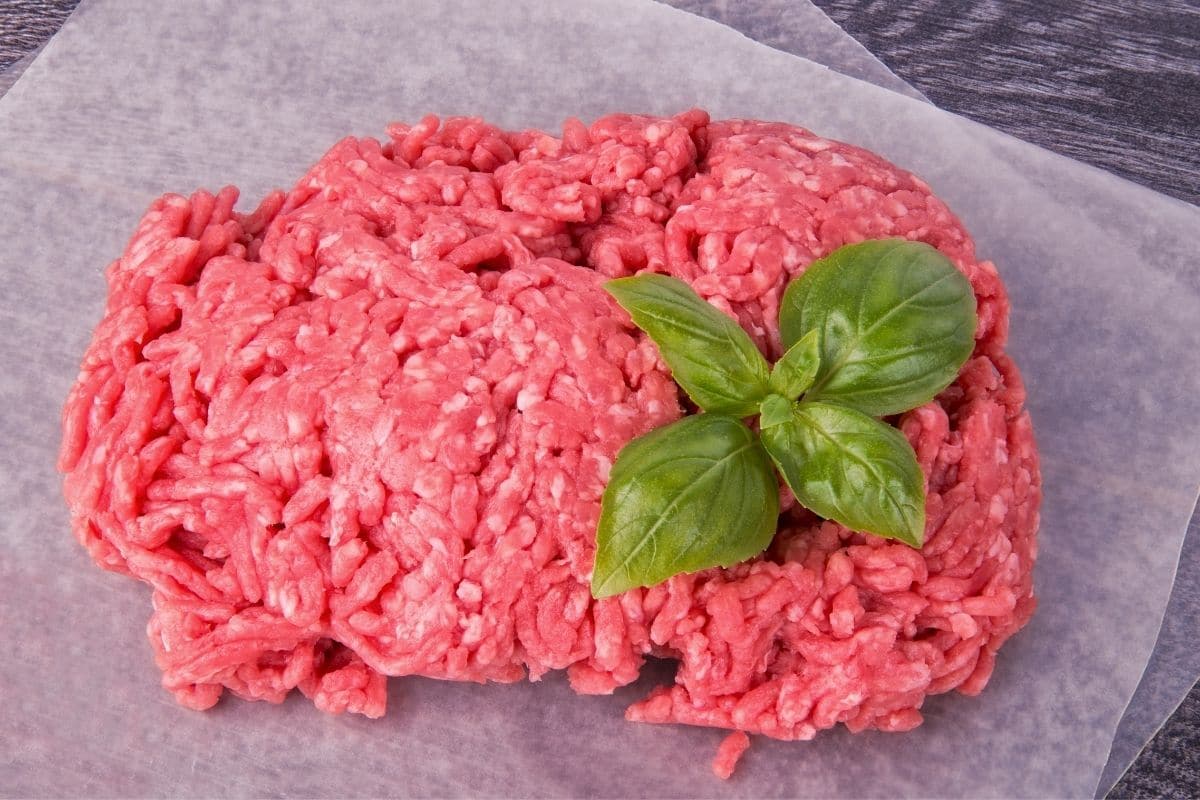 It's time to make dinner but you forgot to pull out the ground beef and now you are wondering if you can thaw the meat in the microwave. You are in luck as you can defrost ground beef quickly in the microwave and have it on the table for supper. Depending on how you froze the meat it may be even faster than you think! Take a look at some important tips on how to defrost meat in the microwave safely and quickly.
Is It Safe To Thaw Ground Beef In A Microwave?
Thawing ground beef in the microwave is perfectly safe. When employing this strategy, however, there are a few things to bear in mind. To begin, ensure sure the meat is thawed in a microwave-safe dish.
Second, while the beef is thawing, wrap it with cling wrap. This will help to keep the meat moist and prevent it from drying out. Finally, use a meat thermometer to confirm that the beef is thawing equally on all sides.
Because the microwave is a considerably hotter method, your ground beef may begin to cook on the exterior while the inside remains frozen. This is totally safe as long as the ground beef is properly cooked after being microwaved. If you don't want any of your beef cooked in the microwave, you can always transfer it to a skillet while it's still frozen in the center and cook it there.
The necessity of Defrosting Frozen Hamburger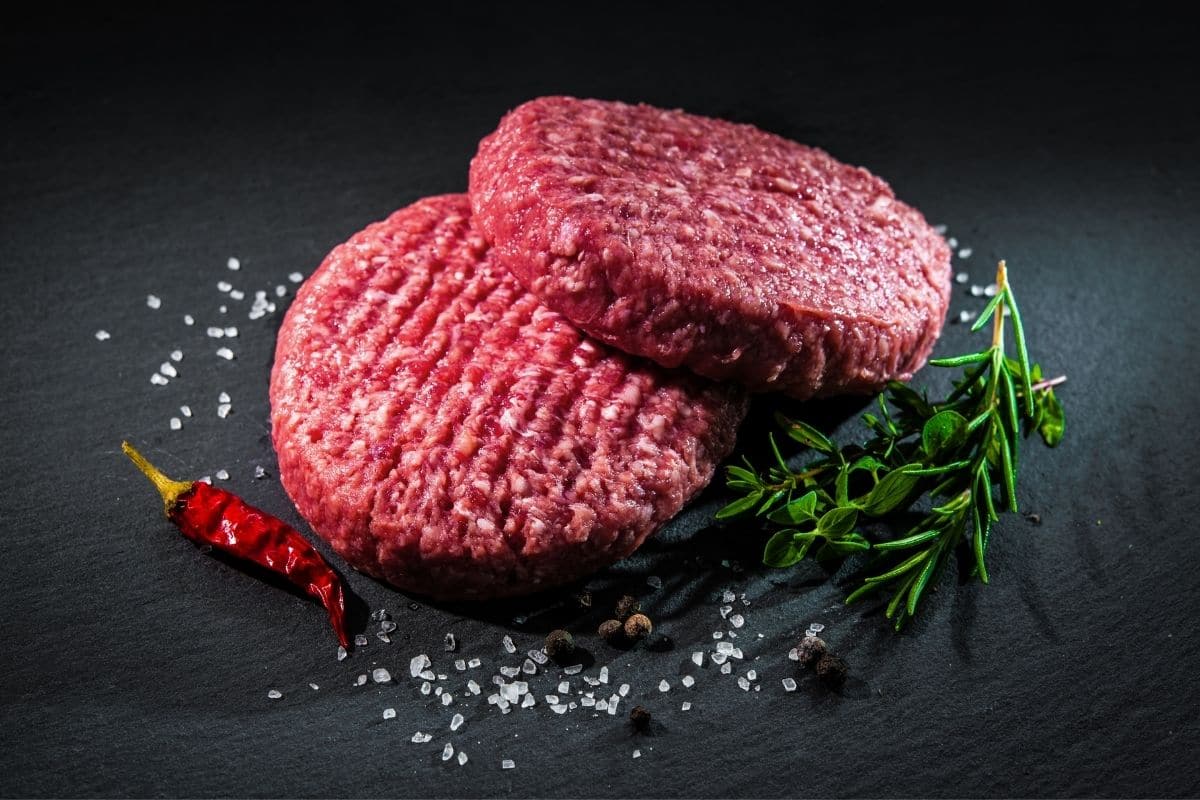 It's best to defrost ground beef before cooking especially if you plan to mix it into something else like meatballs instead of cooking it alone or in crumbles to mix into a dish. You can defrost the meat in the oven or a slow cooker but it can not be done too slowly as that can cause bacteria to grow. However, you can defrost on the stovetop if the meat is flat or even with sous vide if you are up to the challenge. Defrosting meat safely helps to prevent bacteria which is the most important part of the process if you do not want food poisoning.
Can You Refreeze Ground Beef After Defrosting?
No, it's not a good idea to refreeze defrosted ground beef. While you can technically refreeze a hamburger that has been defrosted in the refrigerator, the flavor and texture will be affected. Ground beef that has been defrosted in water or the microwave should never be refrozen since the bacteria danger zone has been reached.
Steps to Defrost Ground Beef in the Microwave
Defrosting ground beef in the microwave is the quickest method for defrosting ground beef and comes in handy when you're short on time. Remember that microwave wattages vary, so your beef may require more or less time to completely thaw. Ground beef takes three to five minutes per pound to defrost in the microwave using the defrost setting and flipping the meat over every other minute.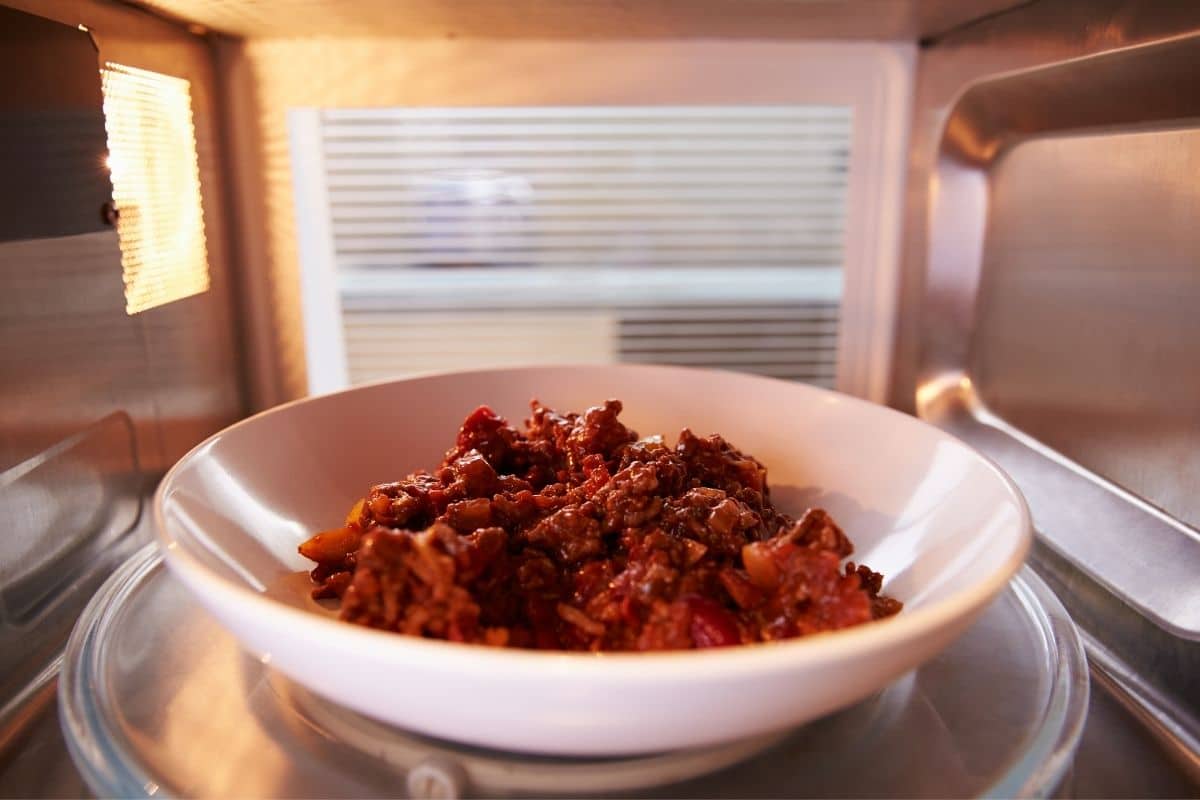 First, Place the beef on a platter in a microwave-safe, resealable bag with a small hole for steam to escape. Second, thaw the beef in the microwave for 3 to 4 minutes on the defrost setting. Halfway through, flip the meat. Third, cook the ground beef as soon as possible. Some may have started cooking while the food was defrosting.
If you do not plan to cook the meat right away, put it in the refrigerator immediately so it will not have a chance to grow bacteria. Additionally, if your microwave does not have a defrost button, then set the heat to fifty percent and follow the instructions above. You can defrost the meat without a bag or plastic wrap but you should cover it if possible, but with an air hole to allow it to defrost evenly.
Tips and Timing
Here are some pointers to bear in mind when purchasing, freezing and then thawing ground beef. Safety is critical, especially when purchasing beef. The uncooked meat can be stored in the refrigerator for up to two days. If you want the meat to defrost in the microwave quickly, it's best to pack it as flat as possible in a resealable bag. You can even use a rolling pin, or your hands, to flatten the meat and then seal all the air out before sealing to prevent freezer burn and help it to thaw faster. Moreover, you can thaw the meat in this manner in the sink submerged in water.
Conclusion
To prepare safe and healthful food for your family, you'll need a basic understanding of how to freeze and thaw meat properly. It's simple to defrost ground beef in the microwave. You should, however, take precautions to ensure that you do so safely. Mishandled beef can lead to bacteria and food poisoning, which no one wants. Remember to start by freezing meat flat and if possible defrost in water-saving the microwave method when the other option is not available.