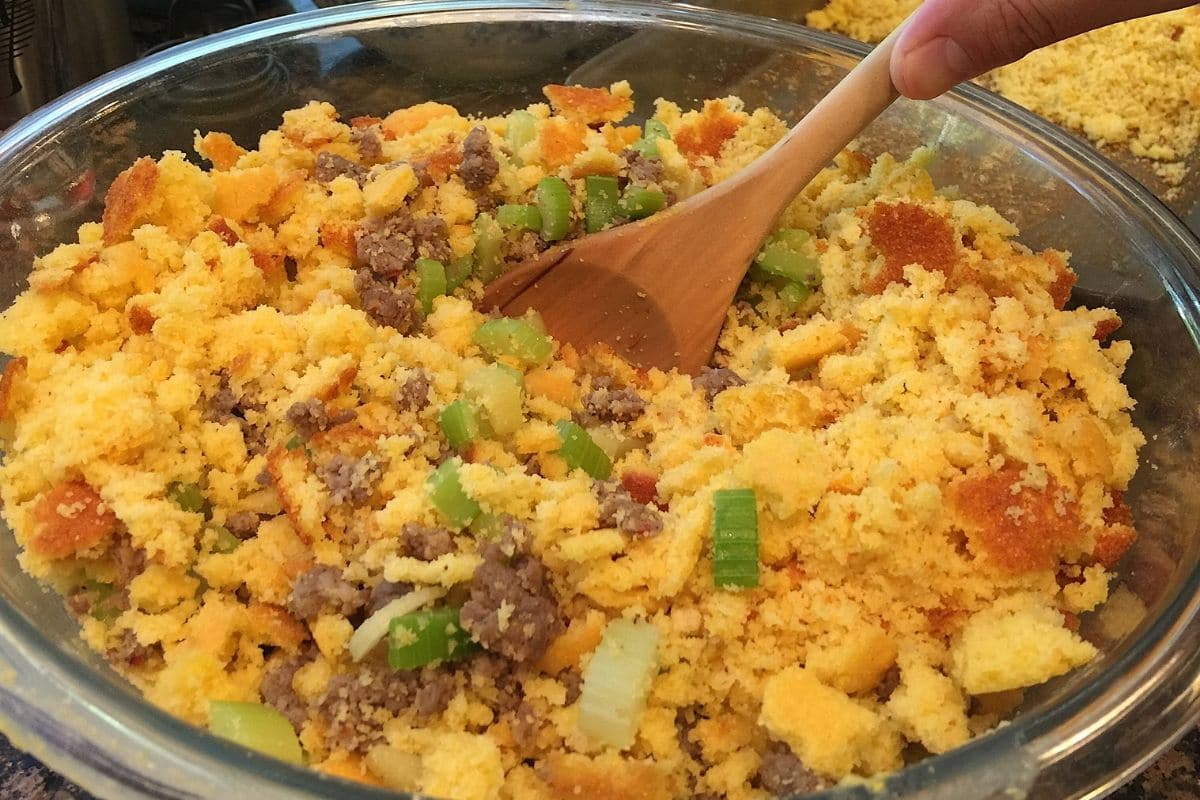 While most stuffing mixes are designed to be made on the stovetop, if you're like most of us, you've been at a point where you wanted to make stuffing but didn't have a stove available to use.
The good news is, YES, you can microwave stuffing mix; not only that, there are a number of recipes available to make delicious stuffing straight from the microwave with a variety of ingredients.
Cooking Stuffing Mix in the Microwave
So, there are a number of mixes out there that have microwave instructions, but we'll outline the necessary steps here so that you can have a general guideline of how to microwave your stuffing with only a little trial and error.
To begin, place the stuffing mix into a microwave-safe bowl. Add in 1-2 cups hot water along with 1-2 tablespoons of butter or margarine. Cover with a microwave-safe lid or cling wrap.
Microwave the mixture on high for 5-6 minutes or until heated through. Fluff with a fork, let stand and enjoy.
Recipe For Making Your Own Stuffing Mix in the Microwave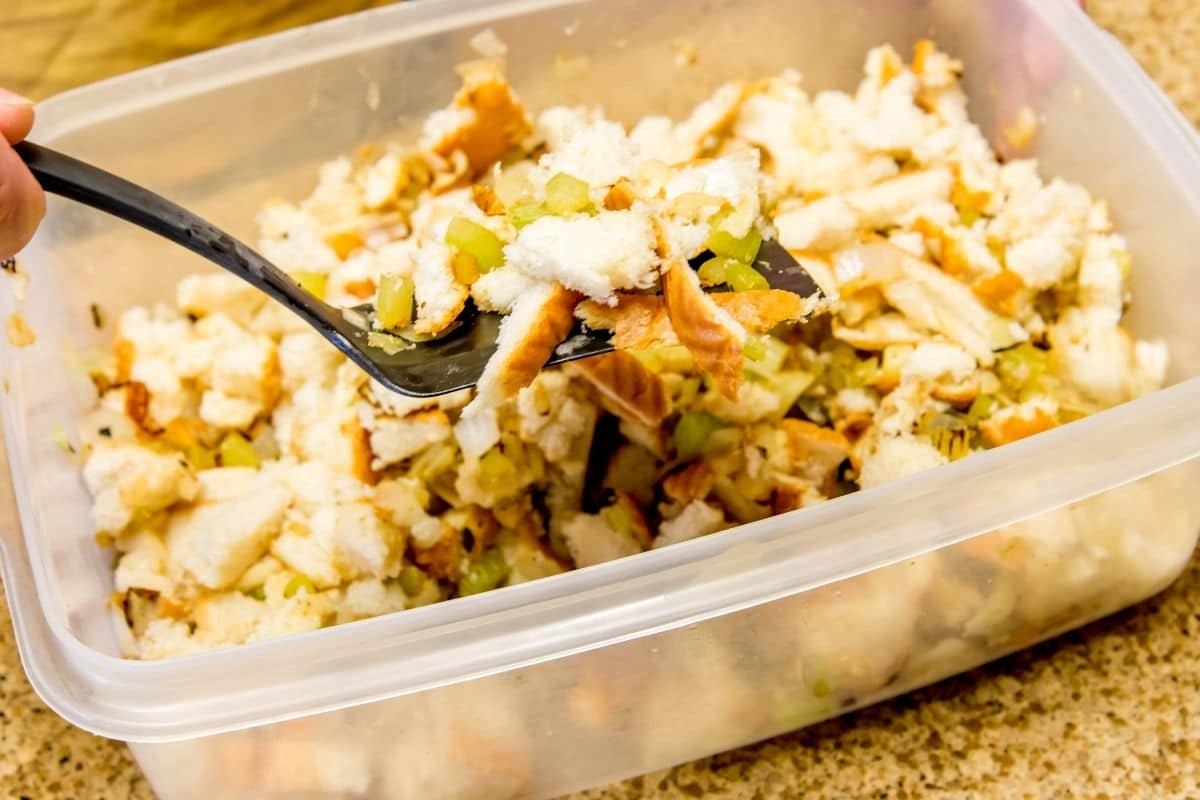 What you'll need:
8 Cups Breadcrumbs
½ Cup Minced Onion
1 Cup Minced Celery
⅓ Cup Butter
Now, all you need to do is mix all the ingredients together in a microwave-safe bowl and microwave on high for 5-6 minutes.
Season to taste, mix, and serve. If you prefer a bit more moisture in your stuffing, add a cup of water to the recipe to increase moistness.
Of course, your own recipe can differ any way you like; the important part is the breadcrumbs and the cooking time.
The main key to microwaving your stuffing is to make sure that it is heated all the way through and has the desired consistency.
Use caution when you remove anything from the microwave!
Otherwise, you can get creative. Microwave stuffing is a quick and easy side dish for any meal.
Can You Microwave Stuffing Mix - Wrapping Up
There you have it, two quick and simple ways to get stuffing from the microwave. Now you can enjoy it any time you want.